Weekly Contest, "Publishing in World Of Xpilar #1". /Concurso Semanal, "Publicando en World Of Xpilar #1".
Greetings my dear friends.
In World Of Xpilar we continue to promote interesting and good quality content, therefore, this time I will present a new dynamic called "Publishing in World Of Xpilar". where we invite you to publish your good content within our community.
What is the contest about?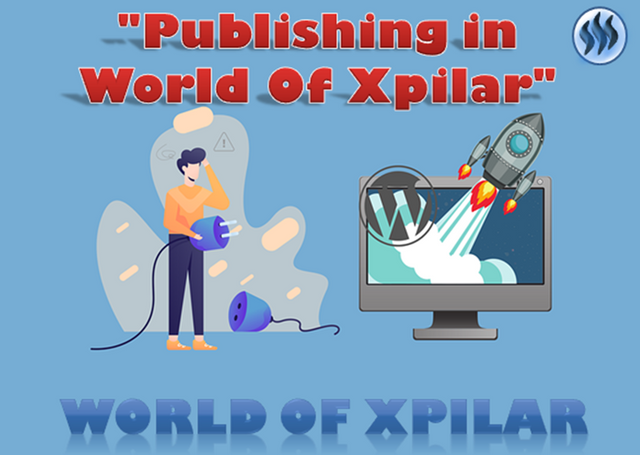 IMAGEN PIXABAY
The contest is about scoring the most points through the good content that you publish in our World Of Xpilar community during the next 7 days or until this publication is active.
You can share any type of publication related to the world of art, whether photographs, drawings, poems, stories, among others, where we will be evaluating from 1 to 3 points depending on the quality of the content.
The contest will have a total amount of 20 Steem Power to distribute, thanks to the support of our friend @xpilar who always contributes with the events in World Of Xpilar. La premiación será de la siguiente manera:
1st Place: 10 Steem Power
2nd Place: 6 Steem Power
3rd Place: 4 Steem Power
They only need your creativity, imagination and perseverance to develop a good participation in the contest.
I look forward to your participation, remember not to use the internet as a support, you just need to connect with your environment to create original and good quality content making the World Of Xpilar and Steemit community a space where you can get excellent content.
Rules:
Create your personal tag with the following nomenclature #wox-username, example (#wox-adeljose) and use it in each of your posts shared on World Of Xpilar, share your tag in the comment line to keep track of your posts.
Post from our World Of Xpilar community, using other tags such as #creativewriting, #photography #drawing as appropriate, in addition to your #clubstatus and #steemexclusive.
Leave the link to the post in the comments.
Writing posts must be at least 250 words. Give it a title.
Photo posts should be at least 100 words.
Avoid plagiarism of content
The contest will expire on August 15, 2022 at 12:00Hrs and the winner will be the one with the highest number of points.
Share your participation in one of the social networks of your preference.
Leave the contest link in your publication.
This dynamic will be moderated by @franyeligonzalez and @adeljose.
Participate.

Saludos mis estimados amigos.
En World Of Xpilar seguimos promoviendo contenidos interesantes y de buena calidad, por ello, en esta oportunidad voy a presentarle una nueva dinámica llamada "Publicando en World Of Xpilar". donde los invitamos a publicar sus buenos contenidos dentro de nuestra comunidad.
¿De qué trata el Concurso?.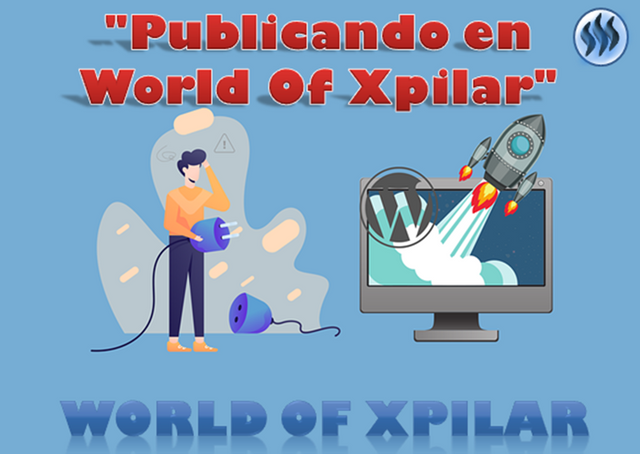 IMAGEN PIXABAY
El concurso trata sobre sumar la mayor cantidad de puntos a través de los buenos contenidos que publiques en nuestra comunidad World Of Xpilar durante los siguientes 7 días o hasta cuando se mantenga activa ésta publicación.
Puedes compartir cualquier tipo de publicación referente al mundo del arte, ya sea fotografías, dibujos, poemas, historias, entre otros, donde estaremos evaluando desde 1 a 3 puntos según la calidad del contenido
El concurso tendrá un monto total de 20 Steem Power a repartir, gracias al apoyo del amigo @xpilar quien siempre contribuye con los eventos en World Of Xpilar. La premiación será de la siguiente manera:
1er Lugar: 10 Steem Power
2do Lugar: 6 Steem Power
3er Lugar: 4 Steem Power
Solo necesitan de su creatividad, imaginación y constancia para desarrollar una buena participación en el concurso
Espero su participación, recuerda no usar el internet como soporte, solo necesitas conectarte con tu entorno para crear contenidos originales y de buena calidad logrando que la comunidad World Of Xpilar y Steemit sean un espacio donde se pueden conseguir excelentes contenidos.
Reglas:
Crea tu etiqueta personal con la siguiente nomenclatura #wox-username, ejemplo (#wox-adeljose) y úsala en cada una de sus publicaciones compartidas en World Of Xpilar, comparte tu etiqueta en el renglón de comentarios para hacer seguimiento de sus publicaciones.
Publica desde nuestra comunidad World Of Xpilar, utilizando otras etiquetas como #creativewriting, #photography #drawing según sea el caso, además de su estatus #club y #steemexclusive.
Deja el link de la publicación en los comentarios.
Las publicaciones de escritura deben contener 250 palabras como mínimo. Dale un título.
Las publicaciones de fotografías deben tener al menos 100 palabras.
Evitar el plagio de contenido
El concurso vencerá el 15 de Agosto del 2022 a las 12:00Hrs y ganarán los que logren sumar mayor cantidad de puntos.
Comparte tu participación en una de las redes sociales de su preferencia.
Deja el enlace del concurso en su publicación.
Ésta dinámica será moderada por @franyeligonzalez y @adeljose
Participa.