SEC - S5W6. "Mis Juegos Favoritos" Treego! #club100
Hello everyone, my dears! Within the framework of the competition SEC - S5W6 | Mis Juegos Favoritos / My Favorite Games I decided to show our favorite family game called Treego!
First of all I want to invite my friends @mamamasha, @filinpaul, @may2015.
What's your favorite game?
I don't remember where we got this amazing Treego game from, but it has become one of the most beloved games in our family. Why? then you will understand everything. This game develops attentiveness, imagination, logic, perseverance. Just look at what beautiful buildings you can make by playing this game.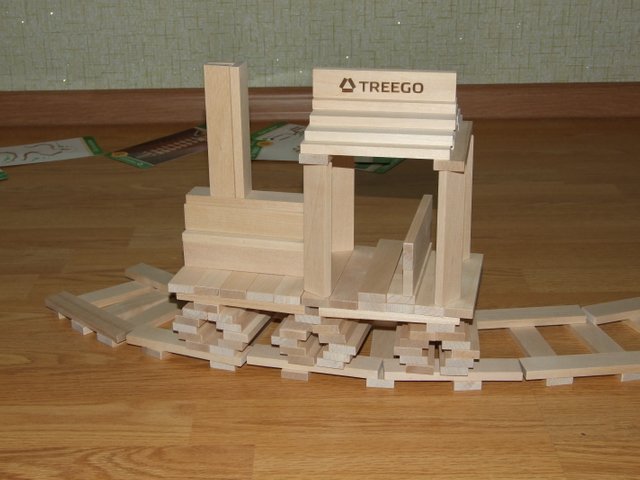 How to play, what are the instructions?
The game is quite simple, it is a box in which there are slats for the construction of various structures. You can think out of your head what to build, using all your creativity. Or you can use the hint cards that were included. These are the sticks for construction. They are all flat, and one of them is burned by the company that produced this game.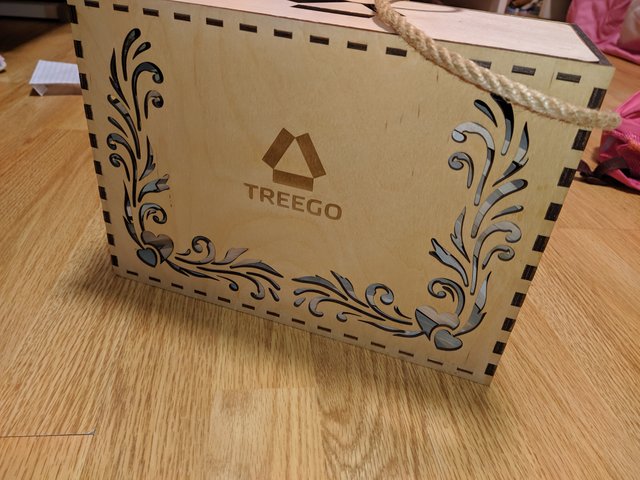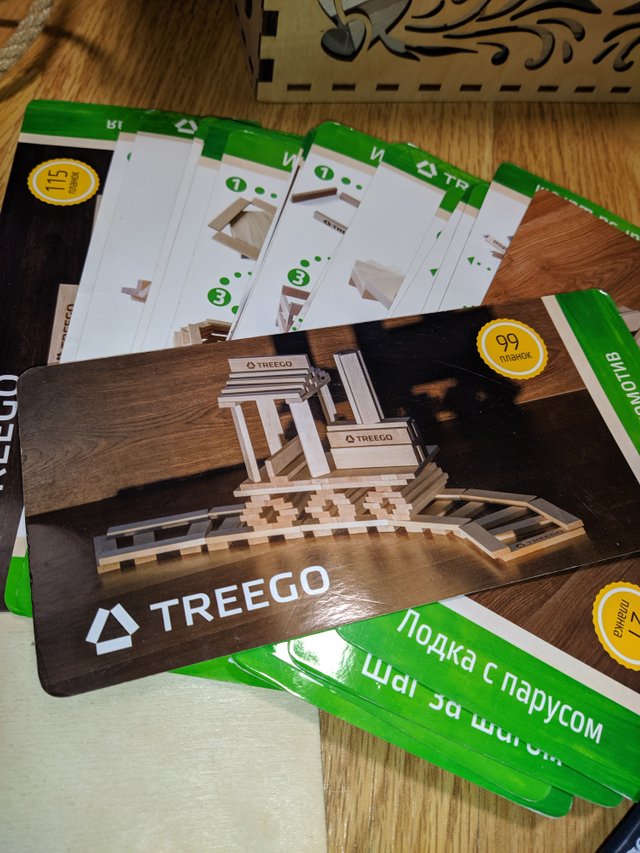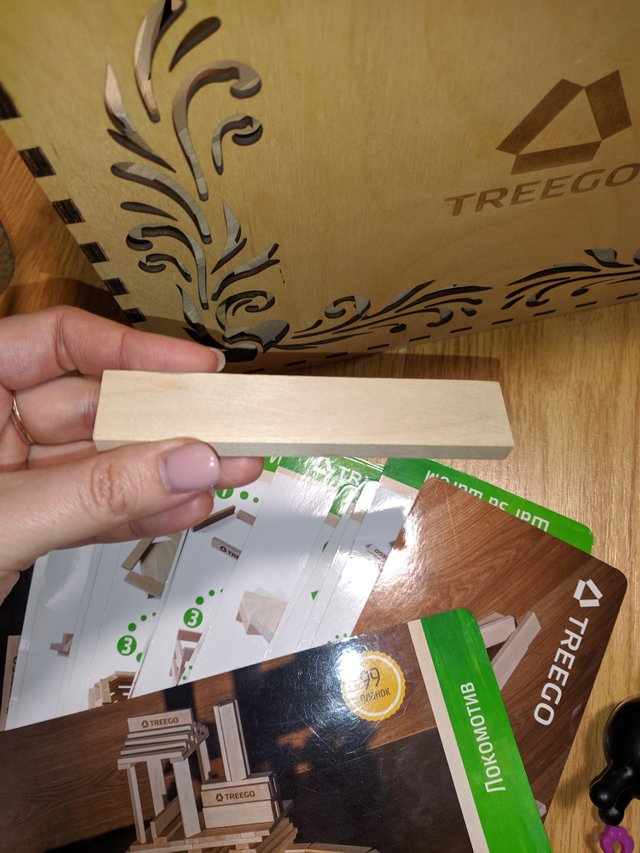 That's just the train that was built in the first photo. Does it really look like it?
How many people can participate?
Yes, as much as you want, the only condition is that there are enough slats for everyone. We have a little more than a hundred of them in our set, there are sets with a large number of slats. you can also buy extra.
Here on my daughter's birthday they built such a tower, and there was a child inside. It turned out cool!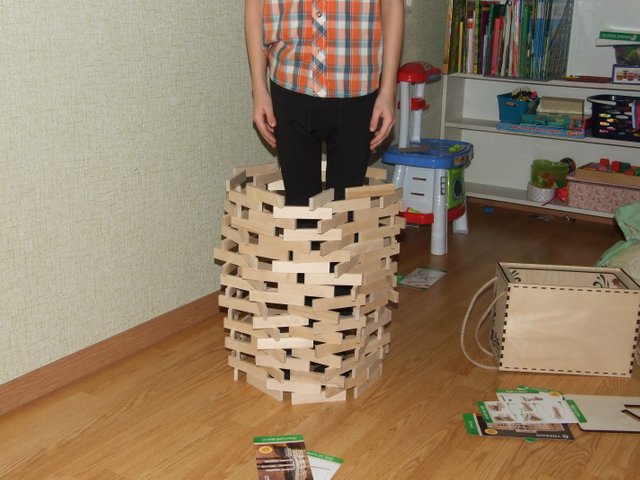 Буквально вчера мы играли в эту игру муж построил вот такой домик, а я кораблик. дочка построила что то своё. Получилось весело.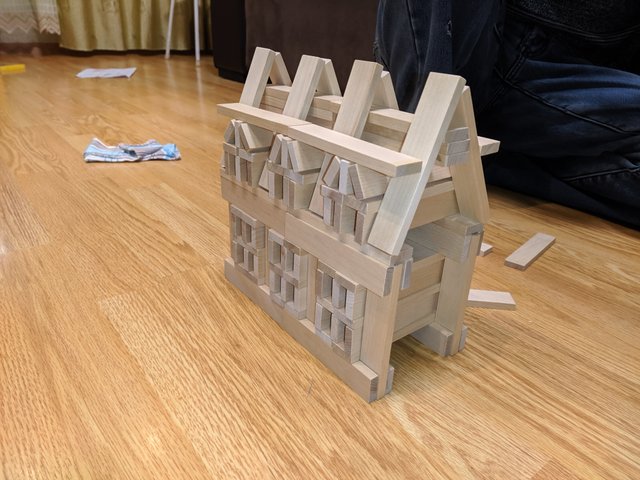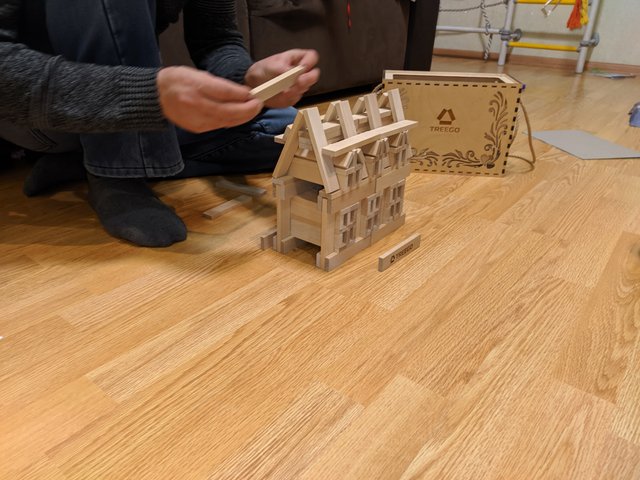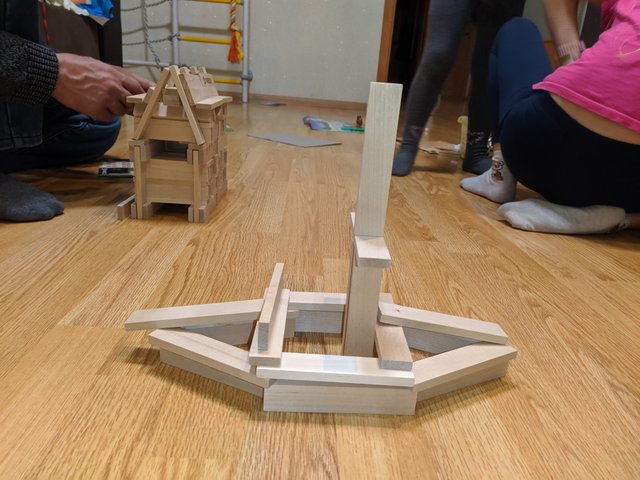 That's such a wonderful game there is. For quiet quiet evenings, this is what you need. We love to design all sorts of different figures from these plaques at home on long winter evenings. And it is also made entirely of wood, which is eco-friendly and safe. Each tablet has no sharp edges or poorly processed edges. No chemical plastic that children and adults breathe.
This game is suitable for a person of any age, I am so interested in watching children playing this game. At the end of the game, with a laugh, we break these figures that we have been building for so long. It's okay to build again and again.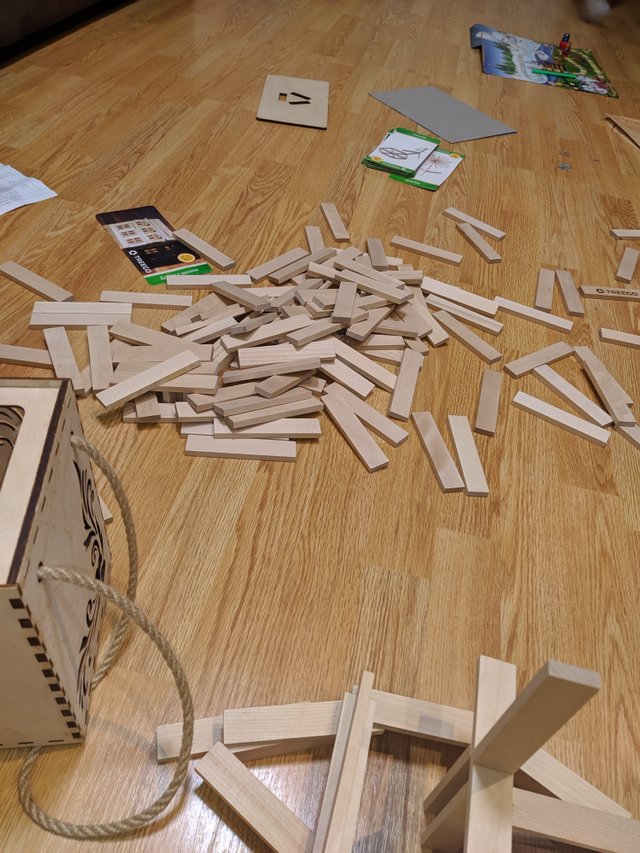 And then the children themselves carefully put all the tablets back into the box. Thank you very much for the opportunity to share your favorite game.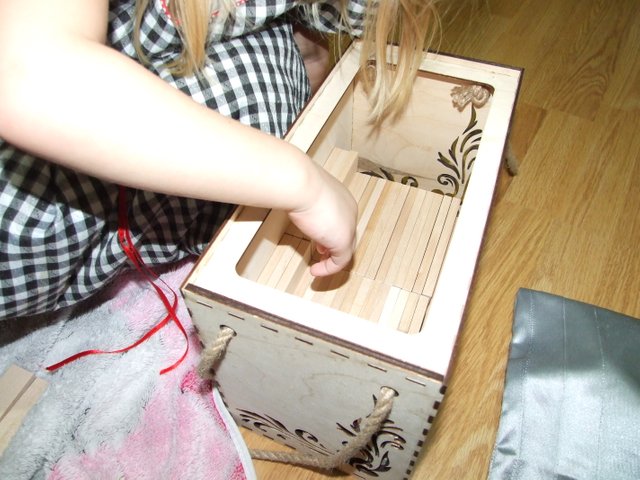 The terms of the contest are here
https://steemit.com/hive-181136/@hive-181136/esp-eng-sec-s5w6-or-mis-juegos-favoritos-my-favorite-games