It All Ends With Death, Does It?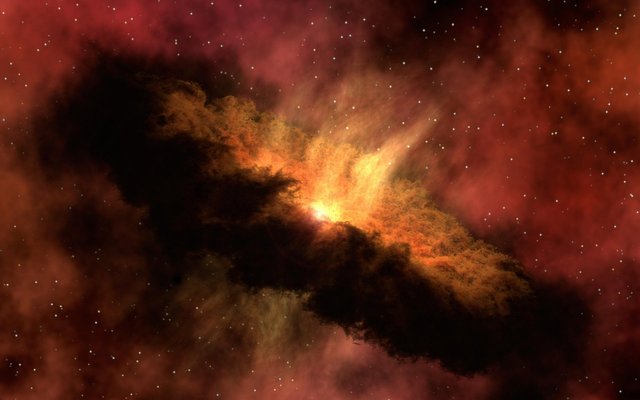 Photo by Pixabay
---
If only we could talk to the dead...
Then this question who has kept geniuses awake at night wouldn't have existed. The uncertainty of what happens next or if anything happens at all, makes people fear death.
The Philosopher's Stone, The Elder Wand, The Invisibility Cloak - These powerful fictional assets (aka Deathly Hallows) which were supposed to beat death but couldn't.
Even in real life, many men tried to seek immortality in the past by creating powerful alchemy concoctions, in hopes to create an Elixir of Life. But couldn't.
Death is inevitable.
Each living being shall experience it, sooner or later.
So, instead of fearing it, why don't we embrace it?
Why are we scared of it?
Because of the Unknown? Or because this temporary life is more appealing?
---
I consider myself a logical person. As a kid, I was obsessed with the universe, space, time, what was it like before Big Bang, Adam's creation or Darwin's Evolution theory, Black Holes, Event Horizon (my username came from this obsession xD) and everything related to death and after-life.
Let's just stick to the topic of "death" here...
Even though I'm a Muslim and strongly believe in life after death but still I was stuck on "How?".
Over the years, I learned that the human brain simply doesn't have the ability to comprehend even a fraction of the mysteries of this universe.
Yet we are the smartest creatures alive.
We try to find answers in Science and sometimes it fails us too. That's where the faith kicks in.
There are things which still nag me if I overthink, but I have made my peace because I am a believer.
I believe in Quran.
Why do I believe this Holy Book?
Other than the fact that I was born into a Muslim family, I believe this book because...
Quran was revealed 1400 years ago at a time when there weren't any scientific discoveries and no universal mysteries were solved by mankind. Yet it contained information and unveiled mysteries of this world which are proven right over the years by scientists (Non-Muslims).
There are tons of such examples. Let me share the famous two:
1- Big Bang Reference
the heavens and the earth were a closed-up mass, and then we opened them out. [21:30]
2- The Big Crunch Reference
Remember the day when we shall roll up the heavens like the rolling up of written scrolls by a scribe. [21:104]
There is not a single statement in Quran which can be or has been proven wrong.
So when the Quran says that this life is temporary and the afterlife is permanent, I believe it.
When a living being dies, its body decomposes. That's the end of the body according to Science or the end we know.
What happens to the soul?
According to Quran, it goes through different stages - Limbo, Resurrection, Judgment and ultimately to Heaven or Hell which is the beginning of a never-ending after-life.
The One who can create life in the first place can re-create it as well.
That's my belief, it doesn't end with death rather it all begins with death.
---
I haven't experienced any near-death experiences. Have been into road accidents, multiple earthquakes, fire hazards, and close encounters with deadly snakes but nothing felt death-like.
---
Most of my friends here are non-muslims, so their opinion may differ and I respect it. I avoid talking about controversial topics (religion, faith or politics) on a public forum but my friend @weisser-rabe invited me to share my thoughts. So here they are. (:
---
I enjoyed writing here after so long. Thanks to all the friends who kept checking on me. I'm fully occupied with some personal projects but will make an effort to post something here once in a while.