Big Power Up🚀 200 steem || Reached 16,500 + Steem Power || MISSION CLUBDOLPHIN X 4 || CLUB75 || 10% for @hive-180821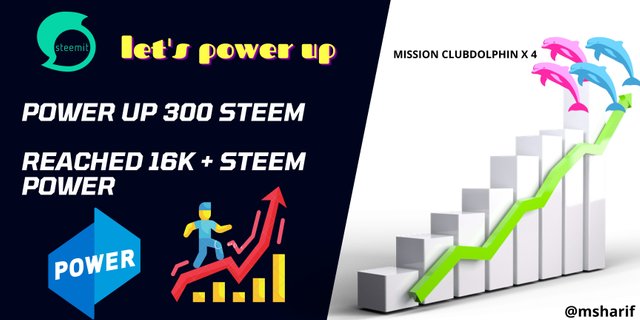 I am really happy that I am getting Steem power-up that have earned. For the last two months, . I turn most of what I get into power. I will continue this power growth system. Since I want to stay with this platform for a long time, I want to stay in a strong position. That's why I think the most important thing is to turn up the power. So I am increasing my #steem power. And in the future too. For this, the Steem team always helps me, which is very big for me.
In the last two months (2021-12-23) to (2022-02-23) I have power up the Total 2,842.899 STEEM POWER. Which is the 80% + steem of my last TWO months income. Below I am sharing screenshots.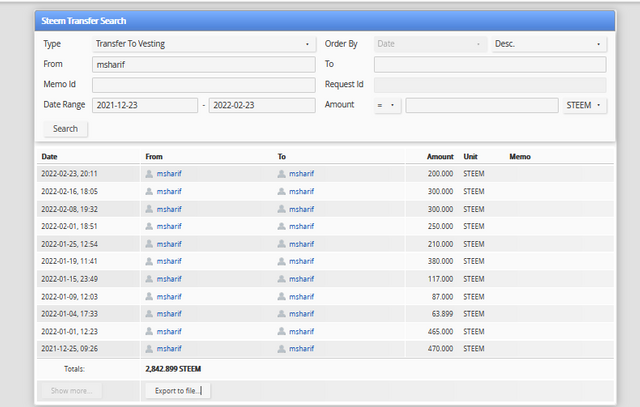 ---
I would like to say to all of you who love this platform and want to move forward with the platform, now is the time to build up your own accounts. Opportunity does not always come so I urge everyone to increase their power and take themselves to a strong position.
---
My total steem power was 16,313. 243 STEEM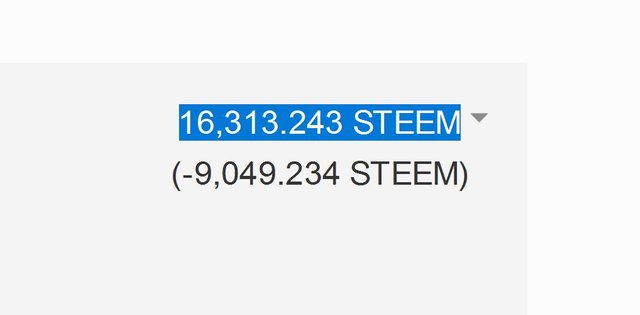 ---
200 steem convert to steem power
Write amount
Click "Power up"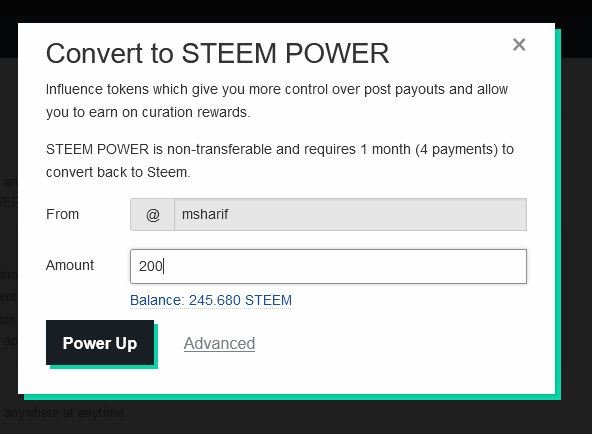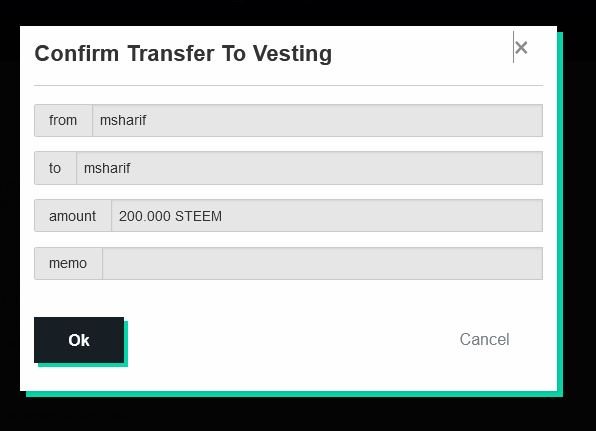 Write Private active key
Click "Sign In"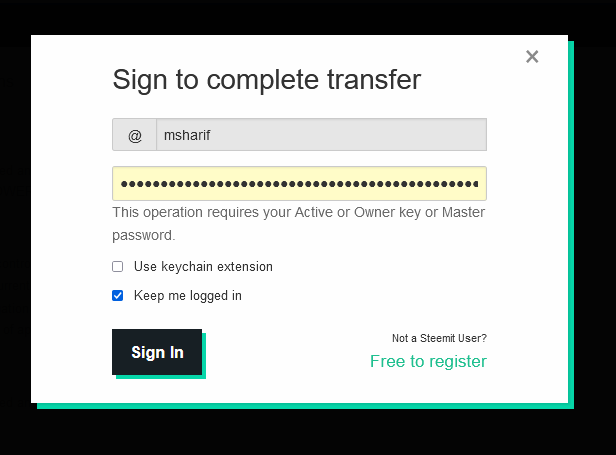 ---
Now my steem power is 16,513.253 STEEM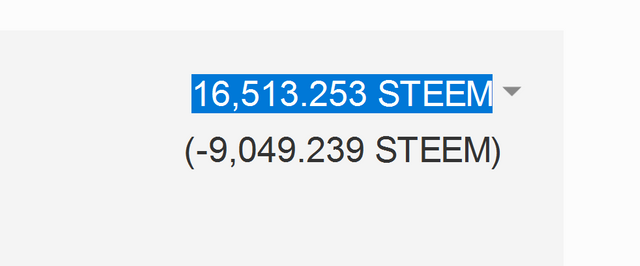 ---
My plan is to get 50k Steem power as soon as possible
---
---
---
---
Stay Safe, Stay Happy