WORLDWIDE CHALLENGE TO CELEBRATE THE 4TH ANNIVERSARY OF THE STEEM BLOCKCHAIN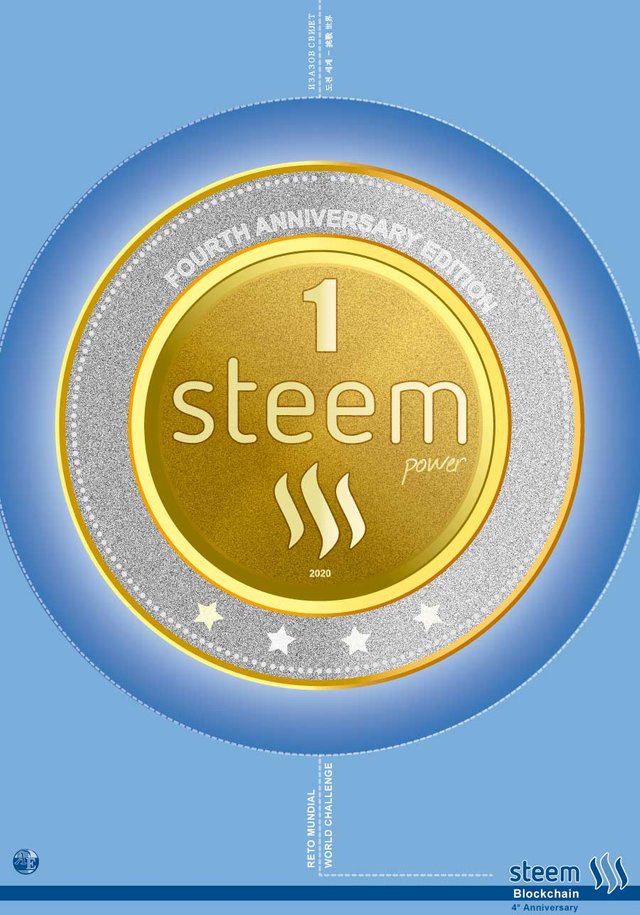 In March 2016 the
Steem Blockchain
begun his operation, in the month of April of that same year the first witnesses (block producers), investors and bloggers started their journey on this blockchain.
Steemit
, was born and this is now excactly four years ago. To celebrate this wonderful event, we invite the entire community that loves, lives and breath Steem to participate in a
global challenge
.
Be yourself, tell us your own story on this wonderful and unique technological platform, that has given a new meaning to all of our lifes.
We want to read your story and we love to hear from you!
The Steem Anniversary Challenge (Instructions)
TITLE: I JOIN THE FOURTH ANNIVERSARY OF STEEM BLOCKCHAIN CHALLENGE
Original Photos Do you have photos? Make some and show us what you do! A sign with happy birthday Steem would be absolutely awesome
In more or less 500 words tell us your story, who you are and what you expect from this platform, in which communities we can find you and personal experiences that we need to know about your life on Steem.
Invite your friends to this challenge, let's make this challenge a worldwide celebration.
Use the tag #yourself and #fouryears-steem.
You can post in any language and in any steem community.
From - untill: Monday, March 30 to Saturday, April 18, 2020.
Curators: The great thing about this challenge is that it will be curated by the entire Steem community. As the challenge progresses, we will publish your stories to the communities and great curators who join together to upvote your awesome story.
Publication link: when you make your anniversary post, leave the link from this post from where you are publishing.
At the end of the post add the quote:

This challenge started from the account @enmovimiento with the aim of celebrating the four years of Steem Blockchain, if you want to know more about this challenge enter the post RETO MUNDIAL CUARTO ANIVERSARIO DE STEEM BLOCKCHAIN

Be part of the history.





We invite you to post in our community (https://steemit.com/trending/hive-179583) where you can count on our support.


---

Explanation for all communities: This challenge is open to all communities, those who wish to participate, notify your members to participate and guide them to this post to make sure they know how to tag appropriate so we can vote and see them. Let's make Steem 4th anniversary challenge a worldwide event.
English speaking hosts: @ciska