Daily Curation Report & Top 05 Posts[ Day-46] || Around The World Community || 24Th July 2021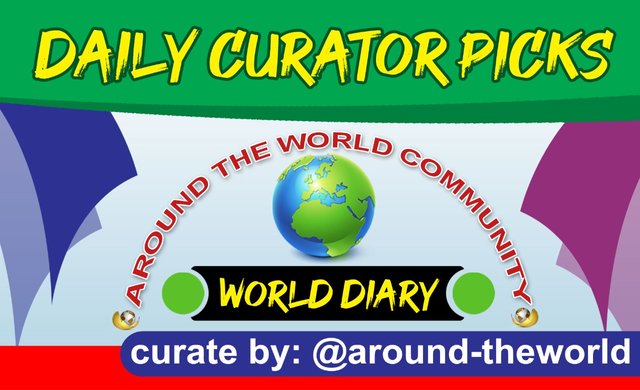 Greetings Dear Community! It has been a while now updating you our daily Curation Report and our best five(05) Top selection post. We are once again happy to come your way with a lot of good news. Our Community is growing healthy and we need to still do much. We are around 31,000 SP which isn't a bad record looking at our age been on the Steem Blockchain. Thanks for your effort Steemians!
---
As we have been doing, our active posters are now around 166, so daily, we move round the community to curate as many post till the community Account Power reached 75% to 80% SP. Sometimes if we see there are more quality posts the Account power goes beyond 75 which is not advisable, since at 85% it recharges fully 100% for 24hours.
---
Today we were able to curate many posts as possible. The following were five(05) best posts were selected for further promotion:
---
To be part of this selection try posting quality posts, edit your post well, try to leave captions on your "my town in ten pics where necessary", use good markdowns, present your work chronologically and engage more in the community.
---
Thanks for your support and Attention!
---