Power-up Contest [puc] || Season-03 || 100% POWER-UP
Greetings Everyone!,
I know you all love to do STEEM POWER UP. And for this, STEEM POWER UP competition will be organized every week from now on. Your small power-up will transform into many big SP at one time.This is very good for this platform.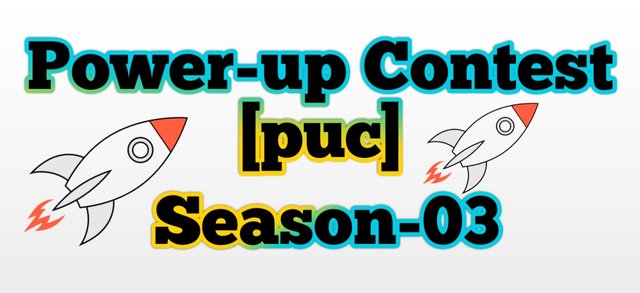 Some rules for participating in the competition
You must have at least 10 steem power in your account to participate in this contest.
You can't have power down on your account.
You can power-up any amount of steem.
Use tag : #puc & #spud4steem.
Make a short post about your steem power-up and comment the link of that post below this post.
Of course, screenshots before and after power up must be added to the post.Example
The contest ends on 04th May 2021
---
🎉PRIZE POOL 5 STEEM🎉
RANK
PRIZES
1st place
2 STEEM
2nd place
1.5 STEEM
3rd place
1 STEEM
4th place
0.5 STEEM
---
Winner selection system:
winners will be based on% increase in your Steem power, not how much you powered up
Calculation
Example:
User 1 has 100 Steem power and power's up 15 more Steem power which will be a 15% increase
User 2 has 200 Steem and powers up 15 Steem Power more, which is an increase of 7.5% - so in this scenario user 1 has a higher % and is more likely to win a prize compared to user 2
---
Last week's winners
@mohamad786 = 210.955% increase
@razuan12 = 47.7967% increase
@rayhan111 = 25.3524% increase
---