Robot 'dog' named Spot, social distancing. Covid-19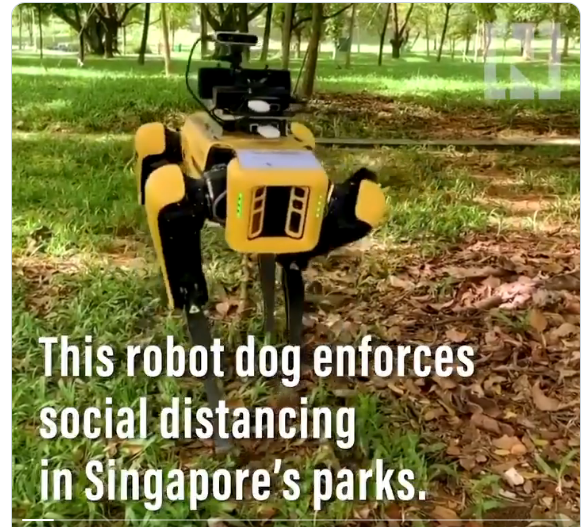 Image
In particular, for some time now I have admired Singapore for various reasons, such as the way in which they have eradicated corruption by applying strong measures, attacking the problem at the root. What has now turned it into a country with economic-political and social stability, capable of facing any situation that may arise, even if it is complicated as COVID-19 is today.
I consider it a country prepared from the human and technological point of view. Therefore, they have not stopped working, applying various protection measures to combat the virus that is attacking worldwide. Hand in hand with technology and the things he has put into practice is the Robot dogs police, to apply social distancing.
I like technology and that sense in my Twitter account I am a follower of many accounts that have good technology news today, May 11, browsing Twitter I read this news Robot dogs police social distancing in #Singapore. from The National account @TheNationalUAE
This news was amazing to me, seeing how somehow that country (Singapore) acquired Robot in order to cope with social distancing, the government announced that it would begin to deploy Spot, the famous yellow and black canine robot of Boston Dynamics, in a local park.

Image
The robot "dog" will patrol the area of a park and transmit a prerecorded message to visitors to remind them of the importance of social estrangement, the robot is scheduled to run on a limited test for two weeks in a park during off-peak hours.
Not long ago, Singapore was being hailed as one of the countries that had gotten its coronavirus response right.
Singapore had a model response to coronavirus, then the cases increased, this experiment will be put into practice, to improve the application of social distancing throughout Singapore, as it faces an alarming increase in cases.
For more information, please visit www.tech.gov.sg Digital Government Office of Singapore
I will be monitoring the results of this experiment that will be carried out in a country that I admire.
---
---
As always, robotic technology together with AI, go hand in hand at the forefront, that news took me to the company page Boston Dynamics and I could see the progress In robotics that company has to offer, I hope you can visit the Boston Dynamics page I know you would like very much.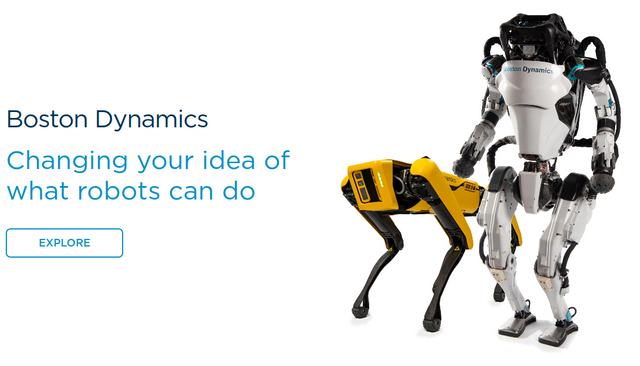 Image
What do you think about this measure that Singapore will carry out, of using technologically prepared robots equipped with security sensors to detect objects and people on their way, to promote distancing. ?
Can other countries follow that example?
---

---
| | |
| --- | --- |
---
PROJECT #HOPE An Initiative to give hope!
Hopefully by now you think that our efforts are worth your support and you'll consider delegating some SP to help us grow. We will be happy to have you on-board our project and in return we share 100% ROI (curation rewards) with all delegators.
We share those rewards on a weekly basis and currently 1000 SP delegated to @project.hope will result with a profit of average 2 STEEM / week (which is slightly more than pretty much all delegating bots are offering).

---

Thanks for visiting, I appreciate your opinion.

"In constant evolution".

50% of this publication will be used for social assistance. You can read about it in the following link.