Holybread Launch 27th January 2020!. New RPG style browsergame on Steem Blockchain
Let the game begin
What is Holybread?
Holybread is an RPG style browsergame, where you own heroes, skill and level them and let them compete against others in the Arena. You will have to send your heroes on missions in order to level them up and earn some gold. Buy the best gear you can find in the Item Store for even more power as you climb to the top of the Arena ranking.
Explore the Market where you can buy and sell items and heroes. I have just very recently seen one of those desirable trashy tridents there… Source: Holybread
New RPG style browsergame on Steem It can be very addictive.
The developers of this great game @thebluewin, @auminda, @xyrijan are a great team of very capable professionals and of good receptivity, I have no doubt to continue supporting this type of projects that are always contributing something positive within our Steem platform Blockchain
Please follow them and you can also follow the official account of the game @holybread
The pre-registration to Holybread is already open there are more than 500 users. The game will start on January 27, pre-register now to receive a special gift
Everyone who made up the @project.hope team had the honor of being invited by the creators of @holybread to participate in the beta tests, these took place over several weeks where we could play and test the game's behavior in real time; in this way doing testing to inform the developers and they correct the possible setbacks and visual details of the game.
I must clarify that currently the server is in countdown and the first hero auction is held.
Best of all it is free you should not pay for subscription or something similar, you just have to have a Steemit account to start a section with a friend's reference, you can use the following:
Entra en el siguiente enlace: Holybread: pre-register now for a special gift
You will immediately be redirected to the following start window:
You place your Steem user and you can connect with any of the two options that appear there, (Steemconnect o Steem-Keychain.)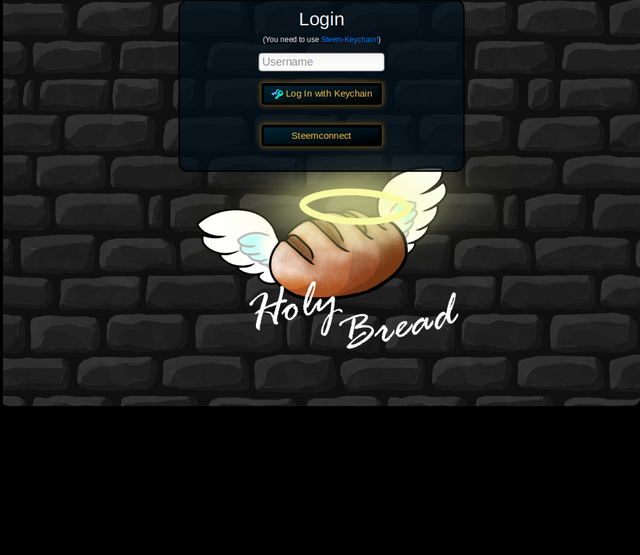 In the pre-registration stage a referral link program will be carried out. By registering you will get your own link with which you can invite your friends and everyone you know, by sharing your own referral link you can earn 5% of all bread purchases made by your referrals!
There will be three rounds of auctions In every auction round there are 2 legendary and 4 epic heroes. The official server launch will be on Monday, January 27, 2020. Auction round # 1 has freshly started and the first bids are submited.
All characters must perform "missions" and fight in "battles" individually or in teams with a maximum of three members, do not expect to be told you can now register.

At this time the heroes who will be in auction once when the game starts will not come out unless you buy it from other players or you can exchange them.
Looking forward to see you in game.
There will be three rounds of auctions In every auction round there are 2 legendary and 4 epic heroes. The official
There will be three rounds of auctions In every auction round there are 2 legendary and 4 epic heroes. The official
Maybe you could join the game using the referral link of @project.hope?
Link: https://www.holybread.io/?ref=project.hope
Let the game begin.
The game has begun.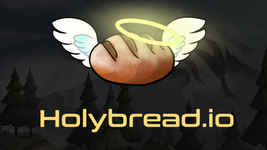 You haven't heard about Holybread yet? Read this post to find out what it is all about.
Have a look at the FAQs to learn more about the game.
You can also join their discord server. Discord to always be updated.
---
---

---

---

Community beta.steemit Project HOPE Id hive-175254
Project Hope Venezuela is an initiative created to grow.
You See more about it at:
@coach.piotr -PROJECT #HOPE - day one
---
PROJECT #HOPE An Initiative to give hope!
@crypto.piotr, @project.hope, @cyberspacegod, @achim03, @lanzjoseg, @fucho80, @neavvy, @juanmolina, @jadams2k18, @machnbirdsparo, @honarparvar, @guruvaj, @alokkumar121, @edgarare1, @flash07, @djennyfloro, @gandhibaba, @reverseacid, @yonnathang, @mariusfebruary.
Please Visit Our Website

Join Our Telegram Channel

Join Our Discord Channel

---
---

---
Partners supporting my work:
---
Thanks for visiting, I appreciate your opinion.

"In constant evolution".