New digital skills for a new public employee
Greetings dear friends.
As I had told you in my previous post, this pandemic has made us rethink the way of conceiving work, and many companies had to adopt strategies and digital tools that allow them to maintain operability from their homes. But what about public administration? Does it not also need new models that allow them to combine digital processes with face-to-face mechanisms?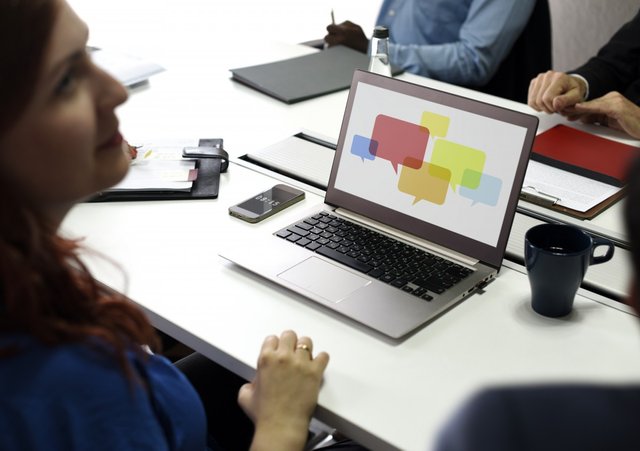 The public servant must be prepared to combine digital and paper processes. Source: pxhere.com.
In many ways the pandemic has acted as the catalyst for many innovations, and both companies and the state have become aware that they must initiate or deepen the digital transformation in order not to lose their place in the new post-covid scenarios.
It is clear that we must move towards a digital administration, with new paradigms, since we are in the midst of a digital society and the rules have changed. Many administrations are suffocated because they follow an outdated model, I remember when I went to a ministry to carry out a procedure, I was surprised to be told that the file was lost, in that office I went to there were boxes upon boxes piled up representing their files, I wonder, how is it working now? Have they adapted to the difficulties suddenly imposed by the pandemic?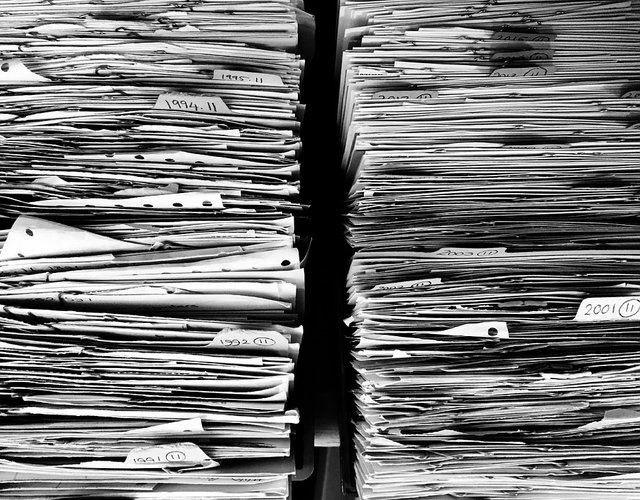 The excess of files only increases the congestion of the offices. Source: pixabay.com.
E-administration is a recent trend in which information technologies are incorporated in public administration, this has two aspects: 1) transforming traditional offices, and converting paperwork into digital procedures, and 2) enabling electronic mechanisms for the attention and relationship with citizens. The idea is to improve productivity by simplifying daily processes, but progress has been uneven and throughout the public administration has not been developed in the same way, we still have chaotic service offices and records, with redundant procedures and slow officials who end the user's attention with phrases like "come for the record after three days".
Although in some public services we have seen that platforms have been adapted to perform procedures and payments online, so we have seen that in some sectors of public administration have already benefited from the automation of many of its processes, we still need proactive and personalized public services to give the best response to the user of the service. That is why some administrations are beginning to look towards other trends, such as cloud storage, which improves the availability and speed of information, something indispensable for teleworking; but increased digitization and less use of paper also make operations vulnerable to cyber-attacks, so some administrations are considering blockchain technology for its ability to transfer data efficiently, transparently and reliably.
That is why in a modern public administration aspects such as accessibility, usability and available technological means will become major issues. So the modernization of this administration must not only go through technological and organizational changes but also require employees with new attitudes, so it is clear that the new public employee must be able to acquire digital skills to interact with technology, for example: using new applications and collaboration tools, creating digital content, network security, control self-management systems, among others.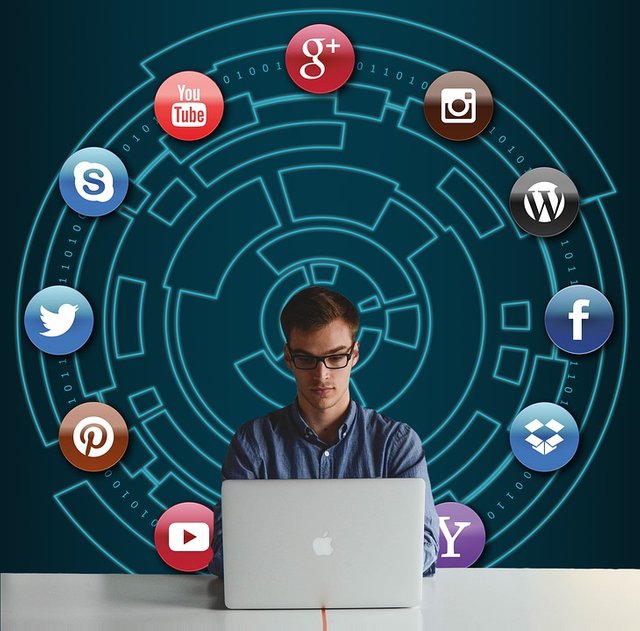 The new public employee must have certain digital skills. Source: pixabay.com.
But we are not only talking about public employees with new attitudes at the lower and middle levels of the organization, we also need bosses in tune with these new public servants, since it would be contradictory to require these skills in employees but place people who know very little about it in senior public positions.
And the acquisition of these skills will be a major challenge for public administrations, because although there is already a new generation of digital natives highly trained to learn about new technologies, they still have a valuable human resource belonging to other generations, which would need more training or even refuse to learn.
---
Thanks for coming by to read friends, I hope you liked the information. See you next time.
---