Do we have a real reason to be WORRIED with recent @Steemit account 7mln SP POWERDOWN?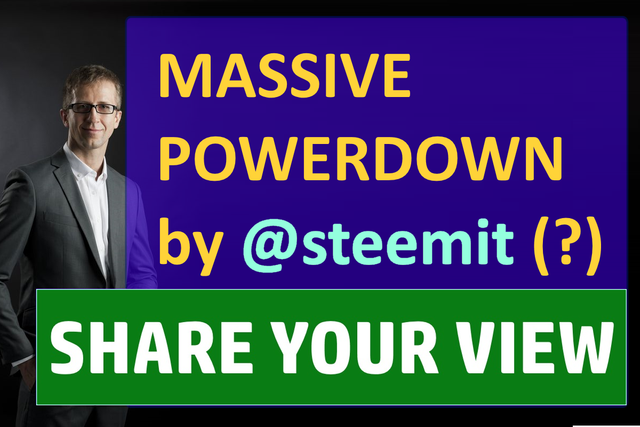 INTRODUCTION

Several of our community members contacted me. Clearly being quite concerned with news, which went viral like a "wildfire" about @Steemit recent power down. Just yesterday, user @stef1 wrote really interesting publication on that issue, which I totally recommend to read (link below).
It seems to be clear to me, that many PH community members are concerned with this issue and approached me asking about my opinion on that subject. To avoid going through similar conversations several times, I decided to share my thoughts here. If you're not interested in what's my opinion, then simply skip this post.
Otherwise, continue reading ...
LET ME GET STRAIGHT TO THE POINT

I personally do not see strong reasons to be particularly concerned.
We can say many good or bad things about Justin Sun (major Steem stakeholder/investor), however, none of us should assume that he doesn't know how to run business. He wouldn't be where he is today if he wasn't good at his job. Right?
Well. I've been managing my own business for a few years already. I've also been involved with few start-ups and passionate about topics related to finances for a very long time. Long enough to understand, that Justing Sun has simply ... too much to lose. And too little to gain.
What do I mean by that? Let me explain how do I see that.
TOO MUCH TO LOSE, TOO LITTLE TO GAIN

Let's start with learning what could Justin / STINC gain if that powered down stake would be dumped on the market: some pocket funds. Hardly anything of any value.
Truth is - the moment those funds would be transferred to any exchange, PANIC MODE on Steemit would be triggered. Full mode. I don't see many users willing to invest more in STEEM for the time being. Demand would vanish right away. And dumping 7mln steem would collapse it's the price, completely crashing Justin investment and allowing him only to withdraw some "pennies".
That is as simple as that. Right? List of things he would lose would go on and on and on ...
I could carry on with that list for the next few minutes. However, I would like to focus on one major factor: it would have an enormous and devastating impact on TRON Foundation. Which is obviously his major asset. It would also "weaponize" many Justin haters - especially those who moved away from STEEM to HIVE blockchain.
I think it obvious, that businesses like TRON and STEEM are supported by investors from all over the world. Bad publicity is one of the worst thing that may happen. The financial impact could be (and most likely would be) enormous and negative.
Many "hivers" would claim total victory within the conflict, which started so many months ago and social media would go wild with that news. It's very difficult for me to imagine, that this wouldn't hit mass media and wouldn't have long term devastating results for Steemit and TRON.
Wouldn't you agree with me?
BRANDING AND COMMUNITY BUILDING

I've witnessed a few businesses shutting down in the past. I also have been part of a company, which went bankrupt - and I consider it to be a very valuable experience.
One thing I've learned is that businesses that struggle financially do not throw resources (time, effort, money) to pursue branding and community building. This simply is never happening. Those costs are being reduced and no one cares about any of it.
Why am I bringing it up? Well, just have a look at the tremendous amount of effort and work done by @steemitblog within past months. I honestly admire the person, who is managing this account. And it's obvious to me, that none of that engagement with communities would be taking place if "someone on top" would not support it financially. Someone, who knows that building community is a long-term game - one that brings long-term results.
Am I making sense?
LIQUIDITY

So why is @Steemit powering down? Surely we need to wait to find out.
I would like to underline, that every successful business and project always needs LIQUIDITY. Even project.hope does power down most of the time, to cover different needs. So did witnesses, blocktrades and many other projects and communities.
Lack of liquidity is always a huge problem. One that can cripple any business. So if I were behind Steemit - I would probably power down part of SP a long time ago.
But .. maybe that's just me?
PUMP AND DUMP

This also seems to be quite common belief, that we may witness a PUMP AND DUMP.
I see it as a strong possibility. It wouldn't be the first time, when the main stakeholder carries on with this strategy. Selling part of "inventory" while demand for the token is being boosted and re-purchasing it later (once price will fall to initial levels) is something to be expected.
So pump and dump is a real possibility, for which I'm preparing myself.
Resteem and SHARE YOUR VIEW

I would love to hear your view on this particular topic. I read and appreciate every valuable comment.
Obviously I would be glad if you would consider RESTEEMing this publication.
Yours, @crypto.piotr
@project.hope founder

"Should Steemians Get Worried: @steemit Account is Powering Down" by @stef1:
https://steemit.com/hive-185836/@stef1/should-steemians-get-worried-steemit-account-is-powering-down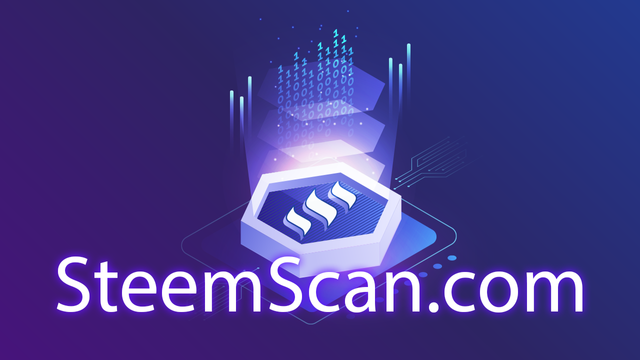 Visit our partner www.steemscan.com/convert if you're looking for easy and fast way of converting STEEM to other major cryptocurrencies.