The winners and losers of living in a decentralized community
It is interesting to see how people are still posting on Steem with many not knowing what has even happened in regards to the hostile takeover of the chain. The Tron foundation has potentially "tricked" the stake on exchanges to power up and vote in 20 new witnesses and hardfork the chain into a new state. That state is centralized.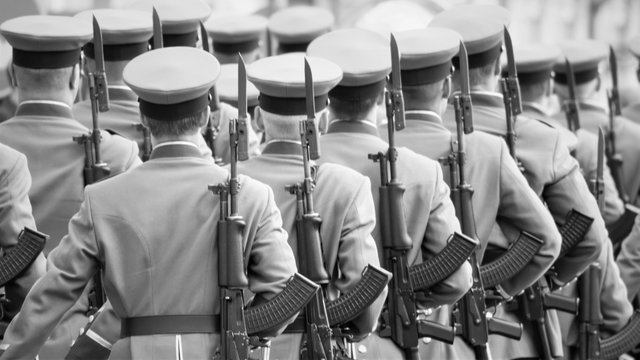 One of the things that the Steem blockchain is designed for is decentralization, and while it can be argued that it is currently centralized, it doesn't have to stay that way. There are always options and one of the things with the decentralized design is it can be much like hydra. Even "owning the chain" doesn't stop the community from sliding away. This would mean a fork.
While a fork would create a new chain and hence, a new token, running two, three or 10 chains is possible with each having their own pros and cons. In some way, it is similar to creating multiple SMTs, each with their own capabilities, strengths and weaknesses. The difference would be that instead of them all riding on the one chain, a major strength of SMTs, they would all be independent without the ability to crossover smoothly between - a major limitation.
The problem is as I stated in the first line, people have their habits and there are many who can't even use different interfaces, let alone cross over onto a new chain and "start again". Remember though, a fork away from the Steem blockchain doesn't exactly mean starting from zero, as it is possible to take an earlier position in the chain and keep everyone's stake intact.
But, the start again means that there will not be the exchange support that Steem currently has and this will of course have an impact on price as access to buy becomes more limited. How limited? it is hard to say.
There is very little to gain from forking other than proof of operating and participating in a decentralized community. Yes, the code has proven to be able to be vector attacked, it doesn't mean that the community need to bow to a new leader.
STEEM IS OPT-IN
Remember this.
No one has to stay here and while I do understand that people will generally follow the money - freedom still matters, and a lot of the dApps are created in order to protect our content. Our content IS safe, it might just end up existing on another blockchain and under a different name.
Whatever happens, if and when there is a fork of the chain, changes will have to be made to make sure that this doesn't happen again, this has to be a learning experience. The first thing I would change is the number of witness votes, which I pushed for over two years ago for this precise issue and vector - albeit, I didn't factor in the exchanges. However, this also would give us the opportunity to remove that massive ninja-mine stake once and for all and take away the temptation.
My 2+ year old take on witness voting
May 2018: https://steemit.com/steemit/@tarazkp/discussion-to-change-witness-voting-procedures
Oct 2018: https://steemit.com/steem/@tarazkp/reducing-the-number-of-witness-votes
Start learning
What I think people need to do is be prepared by starting to learn about what all of this means. Vote for witnesses https://steemitwallet.com/~witnesses that aren't currently in the top 20 as they are all the same person.
Proxy me if unsure
If you are unsure, you can proxy my witness vote for a little while and it will vote on real witnesses. Just scroll to the bottom of the page and type my account name in and your witness vote will follow mine. You can remove it at anytime later.

Now, when it comes to the future of Steem, that is quite unsure. However, the future of the current Steem community needn't be as heavily affected as it may seem. For content creators, it could be a relatively smooth transition over to a new chain with a new name, much like a rebranding. If this was the option that took place, those who make the move would essentially be saying that they are digitally free and can't be shackled by the power hungry.
There are many people here with a lot of different perspectives, but near uniformly, they all want what is best for the value of the community, because the value for one, is the value for many. At least, that is the way a decentralized community should be, and if Justin Sun will not opt-in to a decentralized community with decentralized governance, he might find that the value of his purchase is a lot less than he expected because, the community is the value - and if the most valuable members leave - he has a handful of code in one hand, and his penis in his other.
I don't want to go anywhere near his penis, so he better opt into the decentralization aspects of the community and release the code and allow it to develop so that he, nor anyone else could do the same thing again.
Learn and adapt.
You are the community. We all are.
The decision is yours to own or be owned.
Everything has risks, every move has costs.
Taraz
[ a Steem original ]