Sun Central Bank propaganda artwork!
For four years, I've started almost every post on this blockchain with "Hey, Steemit!", or a reasonable facsimile thereof. I feel nothing for Steemit anymore, as that relationship has been taken from us, but on the positive side, this is my first post to the blockchain using SteemPeak! I'm actually excited about a new interface because all the functionality that I've come to love, appears to be in tact. I haven't really posted in the last week as I've been trying to sort my feelings on the whole dilemma.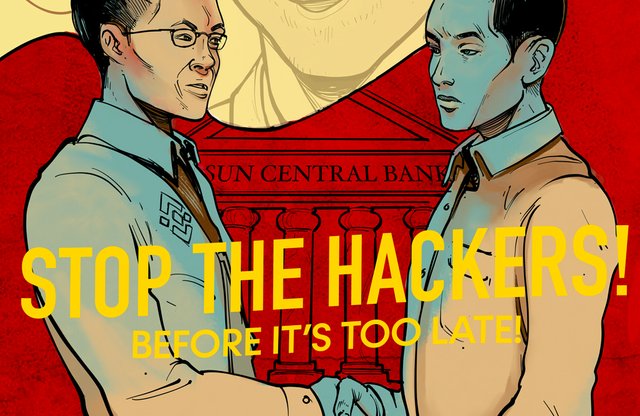 One thing I did want to mention, as an unintended consequence of everything that's happened, I'm loving this expanding community of support on Twitter. I've had a Twitter account [two, actually] since the very beginning. I started them as marketing tools for an apparel company I started in 2011. I closed that operation in 2014 when my photography career took off, and those accounts have laid dormant, until now. Like many of us, I'm using Twitter to hold parties responsible for their attempts at a hostile take over of the STEEM blockchain, but I've found so many Steemians in these weeks since.
Speaking of holding the players accountable, I've had this idea for a piece of artwork, and that's what I'm sharing today. Fitting, actually, that it's on my first SteemPeak publication. I had an idea for a WWII propaganda ad. Now, since finishing this, I've heard that CZ has begun a power down of 16,000 STEEM, which is far from the 1.6M STEEM locked up to attempt the coup. This ad was an attempt to hold the feet of those responsible to the fire and urge them to make the right decision. I hope Binance does just that, for the entire amount that've powered up.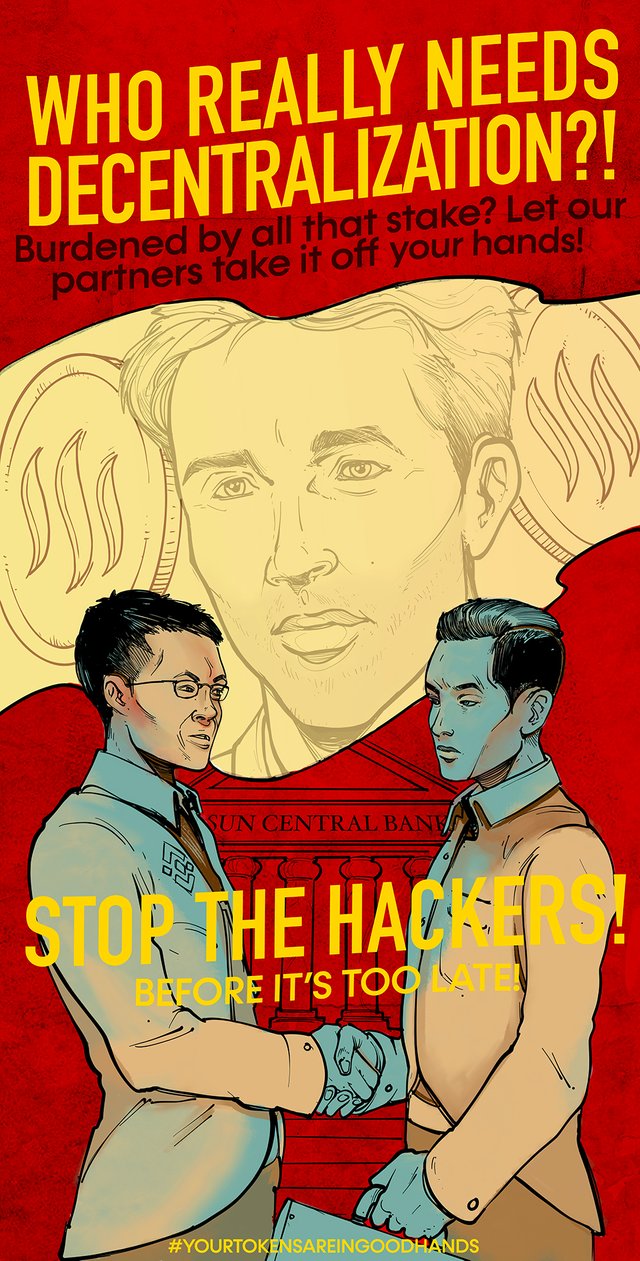 This artwork is public domain, free license, whatever you want to call it. I finished it last night, and it's meant to make the entire 13 week power down as uncomfortable as possible for those who participated. Feel free to download the artwork, share the artwork or use it for whatever social media posts you'd like. Like so many, I am unbelievably proud of our community for getting through this and rallying. DPOS, although not perfect, has thus far passed a massive test in governance.