Where on Wednesday thirty six: Oh be...HIVE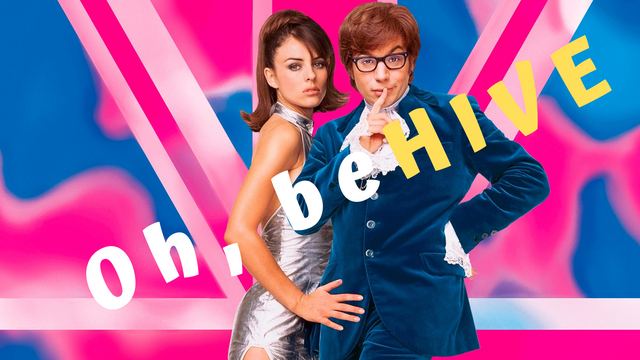 It's happened y'all...Steem is forking and HIVE is happening. I'll be honest, I don't know a whole lot about blockchains and crypto, but I do know steem was derailed somewhat by some shenanigans recently which has brought about this fork.
There's a silver lining to every storm-cloud though and in steems' case I think it was, and is, the way the community rallied around itself, like a she-wolf protecting her pups, and refused to simply fade into the night, forced there by the sun. I believe that will continue of HIVE, and possibly also on steem concurrently...Who knows huh?
Anyway, HIVE is going to perform some interwebs magic this week. The words bibbety bobbety boo will be uttered and on March 20th https://hive.blog/ will come into being like some sort of Harry Potter creation. I believe it'll look the same including a snapshot of your steem, SBD and SP dropped right into your HIVE account along with your steem posts so...Thanks HIVE magicians.
This means steem and HIVE will run completely separately from each other and people have the choice to post on steem or post on HIVE of post on both even! oh the choices!
I'm looking forward to HIVE as it runs inline with my decentralized-oriented ethos, although there could be some merit to post on both...Reaching different audiences may be a good thing.
I've been on steem since the middle of 2017...1009 days to be exact and have posted over 1.5 times for each one of those days...You'd think I'd have nothing to say but nope...Still got more to say so let's see how HIVE plays out huh?
Will HIVE have any monetary value? I don't care...I think it'll be good for many reasons no the least of which is this:
The spirit of Steem and the goal of decentralization has always been to move away from a single point of authority, and to capitalize on and encourage the potential that has gathered in our community. Hive is drawing on the huge range of talent in our ecosystem to accelerate development, improve communication, and return to a focus on ease of use, onboarding, and marketing. The desire to move towards better decentralization and to connect people via blockchain has never been lost, and it's what makes Hive so needed now.
Lifted from the post linked in my first paragraph.
Will y'all still be around? Probably. Maybe. Maybe not. Will it be like starting again? Probably. Maybe. Maybe not.
I'm not really concerned about all that...It gives me a place to drop my words, to explore my creativity, engage with some cool-ass people like you and to have some fun...Seems legit.
So, this is possibly my last #whereonwednesday post on steem...My 36th version. My conundrum is do I start from 1 again on HIVE or take up from 37? What a dilemma.
Speaking of dilemma...The world is facing the biggest pandemic for 100 years so they're saying now...I'm working from home which is where this #whereonwednesday post is coming from.
I'm sorry, I simply don't have the ability to write a post of substance about the blockchain...But felt a little excited about the HIVE announcement and whilst the world itself is within the grip of a correction with the pandemic, steem and HIVE seem to be mirroring that on the blockchain. I thought it was worth a mention.
Hey, I hope y'all stay safe out there, look after one another and manage not to go stir-crazy if you're locked down.
Later y'all.
---
Tomorrow isn't promised - Design and create your ideal life, don't live it by default
An original post written by a human
Discord: galenkp#9209 🇦🇺