Easy come...Easy go
Yesterday marked 7 days before the beginning of our vacation. Faith and I were flying south to Tasmania for a week off. Did you pick the operative word? Yep, well done...Were. That's right folks, the G-dog's vacation has been cancelled. Thanks COVID-19 you filthy bastard.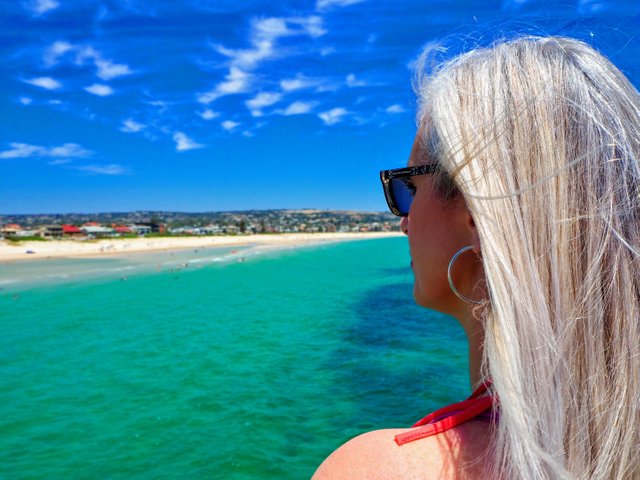 Today Faith and I made the decision to cancel our trip and within minutes the cancellation process was underway.
I say cancelled, although in reality I ended up rescheduling the flights for the middle of October. Everything else was cancelled and refunded: Activities, hire car and accommodation which I'll re-book a little closer to the trip. As I called each business we had booked with I was pleasantly surprised about how understanding they were... Although it cost me $600 to reschedule the flights with Virgin Australia, which sucked.
We decided to cancel the trip as the virus situation is forcing tougher measures daily and getting quarantined in Tasmania, or here in South Australia on our return was not something we wanted to risk. We were also travelling with Faith's mum, a recent cancer survivor, and it didn't make a lot of sense to put her in harms way needlessly. We're disappointed but, at the same time, were happy to see the businesses we'd booked with accommodate us with refunds.
Whilst going about the cancellations I decided to check the Singapore Airlines website for our flights to Copenhagen and Finland in July...I doesn't look good. They have canceled the flights we are on through to 26th May so far and it doesn't take much imagination to see them taking it further into June and beyond. Considering we are supposed to fly on the 6th July...Well, quite possibly we will not be. Virus, you selfish bastard!
I was pretty disappointed and on top of the crap the virus-propaganda-machine is piling on it was the last thing I needed to happen. I think it's for the best though, Tasmania at least, as it was highly likely we'd fly down there this Sunday and everything would be closed. That would really suck!
I got one piece of good news though...I'm able to work from home officially from tomorrow.
That's right, my company are permitting certain staff to work from home and I jumped at the chance to get away from the office. I deal with clients a lot however plan to facetime and phone call which, in this virus-plagued world, probably suits the clients well also. So, I spent the afternoon getting set up and after a brief stint at the office Tuesday morning I'll be off home to work...Probably in my boxer shorts with my two cats pestering me the whole time! Lol.
This virus situation is permeating every aspect of life for most and whilst a lot of it is probably hype and media-sensationalism there is a real-world aspect to it whether we want to admit it or not. I'm glad to be able to stay home and work and to be honest will be no-less productive...Sure, I might spend more time on the phone with my team than normal, but this social-distancing may help to mitigate the risk. Or not. Only time will tell.
They say easy come, easy go right? Well, this vacation, like all others, didn't come easy...It came through hard work and effort and I'm kind of annoyed I will have to wait several more months for it now...Faith and I work hard, long hours, and put a lot of energy and effort into our work...We need our vacation time...Oh well, We'll play the virus's game for now...And hope come October we are good to go. Something to look forward to instead of doom and gloom I guess.
---
Tomorrow isn't promised - Design and create your ideal life, don't live it by default
An original post written by a human
Discord: galenkp#9209 🇦🇺