Achievement 5 Task 4 by @zeayakub : Review steemdb.io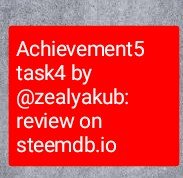 introduction
Hello steemians
Am @zealyakub this is my achievement5 task4 post. After studying the course guides by @cryptokannon am here to proceed with my achievement5 task4
1. How do I see the "recent history"?
In trying to see the recent history one will need to login to steemdb.io platform, click on account and type in the username of the steemian account you wish to view his/her recent history. It will display all the history, and you can scroll down for more history.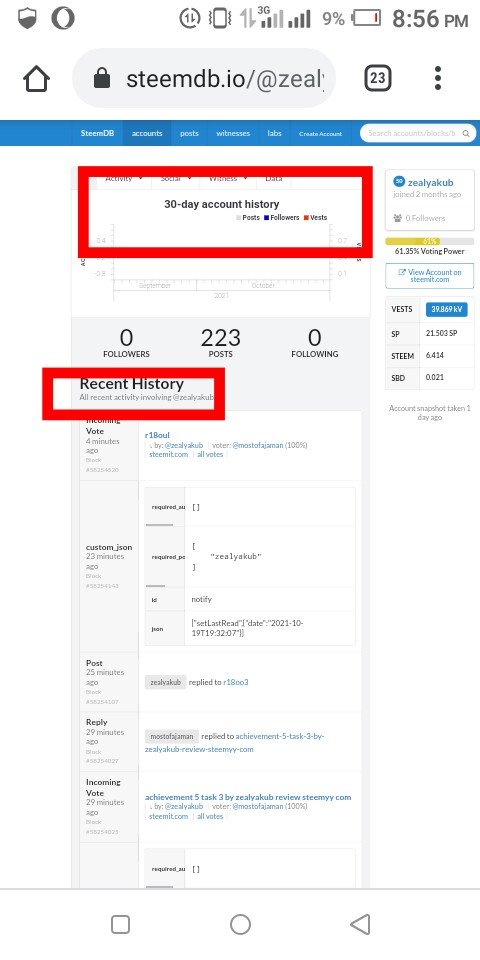 2. How do I check the different activities: Posts, Votes, Reblogs, Replies, Reblogs, Rewards, Transfers, etc
On the steemdb.io website you will click on that Account, type in the steemian username to see all the activities. A tap will display were you will see activity, you then click on the activity from there it displays the posts, Votes activities and others, from there you choose the option.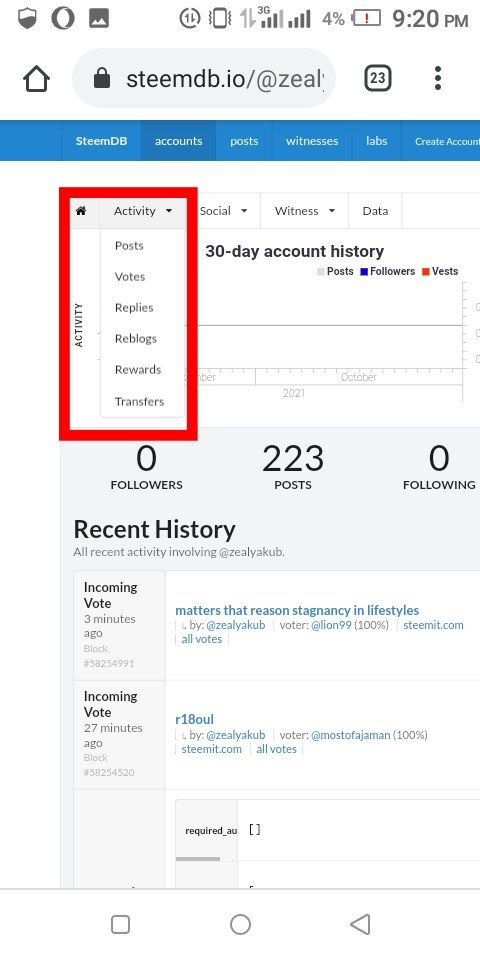 3. How do I know who has reblogged my post: (Social: Follower, Following, Reblogged)?
On the same steemdb.io platform you will still click on the account tab, input username of the steemian, you will click on social, then choose any of the options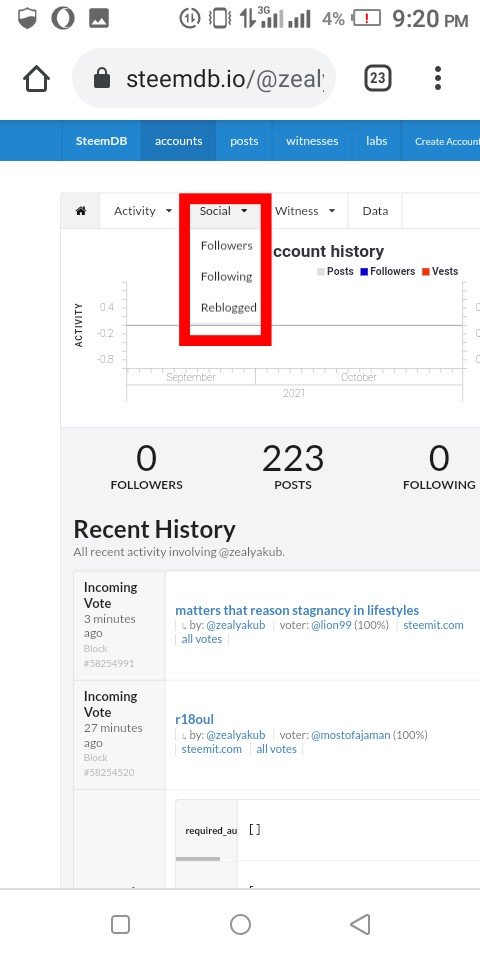 4. How do I check my Voting Power?
When logged into the steemdb.io platform, input your username, it will display at the right hand side.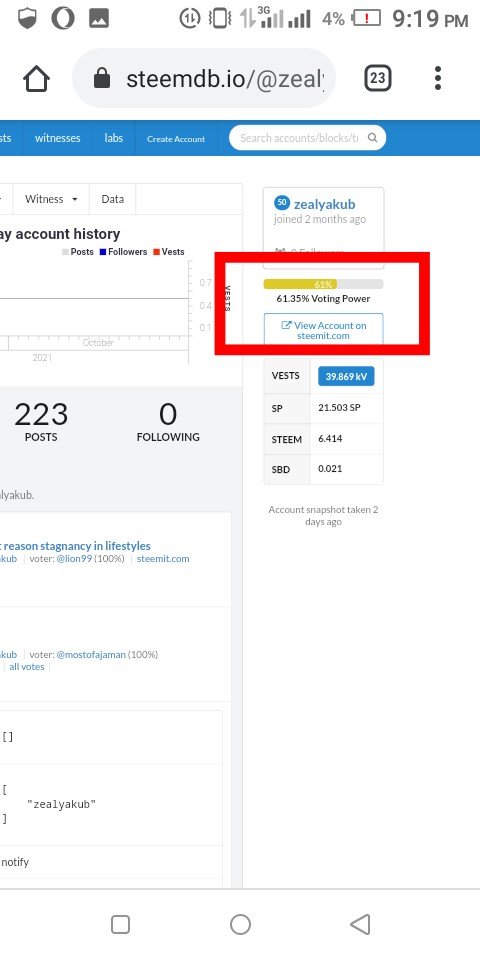 Best regards:
@cryptokannon
@bright-obias
@ngoenyi