Achievement 1 : Verification Through Introduction
I feel that the simplicity of life is just being yourself. — Bobby Brown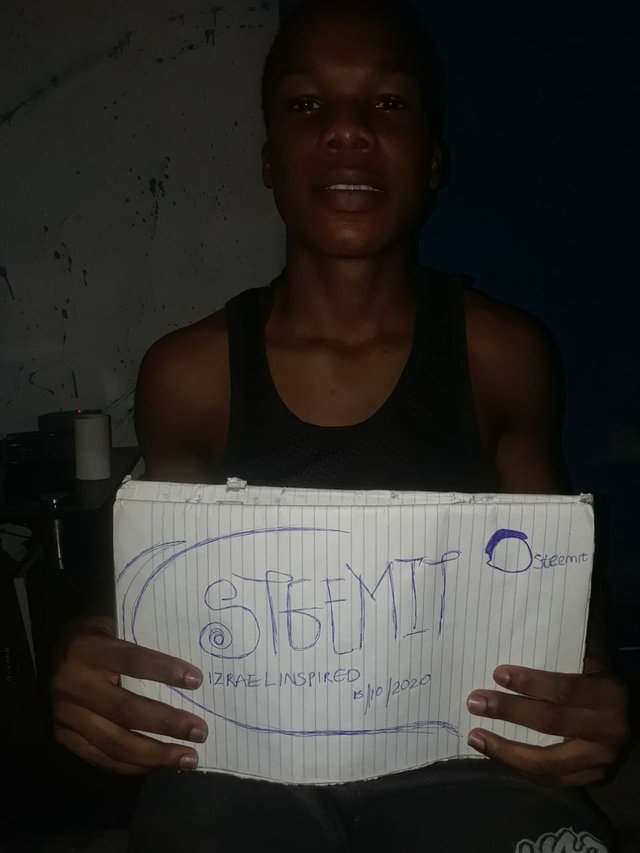 I know that the above picture is cramped up but just bear with me .
....
First thing first, my name is Akhuetie Israel and am an 18-years-old college student living in Nigeria, in the heart of Africa. I really don't have much to talk about, but I sure have a lot of exciting stories to share with you guys 😊.
Here we go...
I found this platform while reading a blog post, and from what i can see here, this platform is really amazing. I literally spent over 5hr just going through some amazing content in Steemit, and the best part is that you earn some cash for just posting, commenting, and liking other people's post.
With that being said, lemme open up some few chapters about myself...
Am a Forex Trader, which means i know a lot of stuff about Cryptocurrency; though am still learning. One of my super power is "Art", i can create designs for Africa. I recently drew a nice graphical picture of my Mum dressed in a traditional attire.
I know, say whatever you like, even criticize my works, but i will still show you guys 😁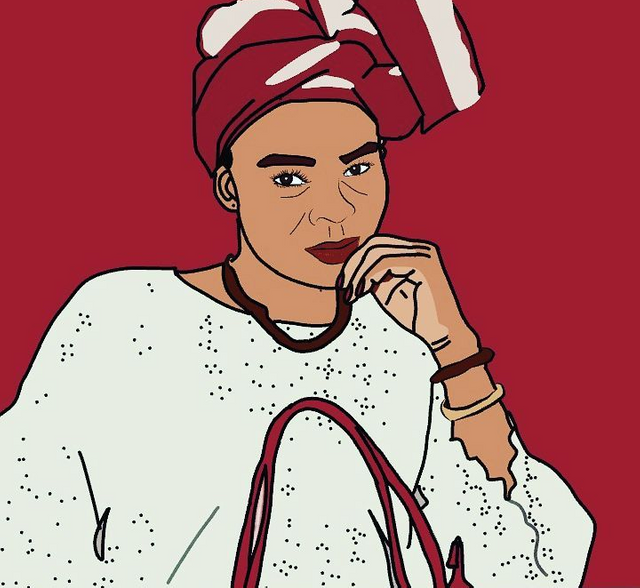 I know she's so pretty. Make sure you don't stare too much 😁....
By the way, below is another picture of me, but this time around it's with my big brother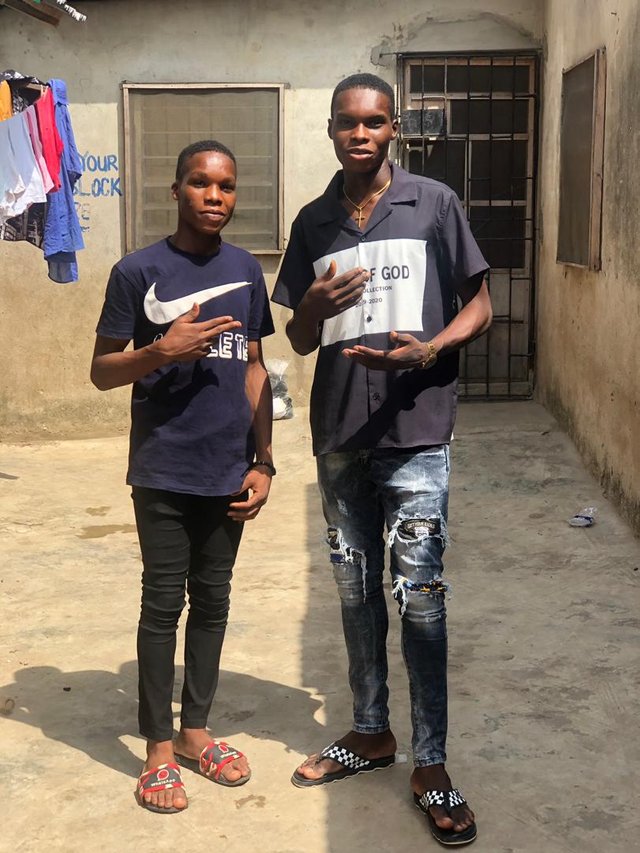 Just for the record, the above picture is over 2 yrs old, so it is not entirely a good representation of how I look now; if you know what am saying - Israel is damn handsome 😊

....
Wall view: What sort of posts written by others are you looking for?
C: I am looking forward to seeing posts on Art and photograpy and also on Crytocurrency, so I can learn more about them.
Wall view: What sort of posts do you think you'll be creating?
C: Do any of you love reading stories? Like short interesting stories? Well If you do then you're lucky, I've got a good collection of some interesting stories which i will like to share with you guys, and If this interest you, do well to "follow me" so that you can get notified whenever I publish these stories on Stemit.
Wall view: How do you found Steemit and what do you hope to accomplish here?
C: Like i said earlier I found this platform while reading a blog post, although it was accidental but am happy am here.
What i hope to achieve down here in Steemit is to connect with like minded people like me so that i can learn from them, and also to entertain Steemit users by sharing some thrilling stories which I Find interesting, and to support other creators by engaging with there post.
....
And that's it, lemme stop typing for now...
 Oh, and don't forget to check out @cmp2020's blog. He has some amazing clips of his musical compositions.
In the mean time, lemme know if I am welcomed here by typing "Hi" in the comment section below 😃
Stay tuned guys📺... love you all!