ACHIEVEMENT5 TASK 1 : Review Steemworld.org
Hello Steemians
This is my Task 1 of Achievement 5.
So this is about understanding the Steem tools and we also learn about Steemworld. Its not only about posting, bloging etc but we should also know how the Steemworld works.
Lets get started:
First of all we have to open our browser and then visit the website Steemworld.org. The interface will look like this.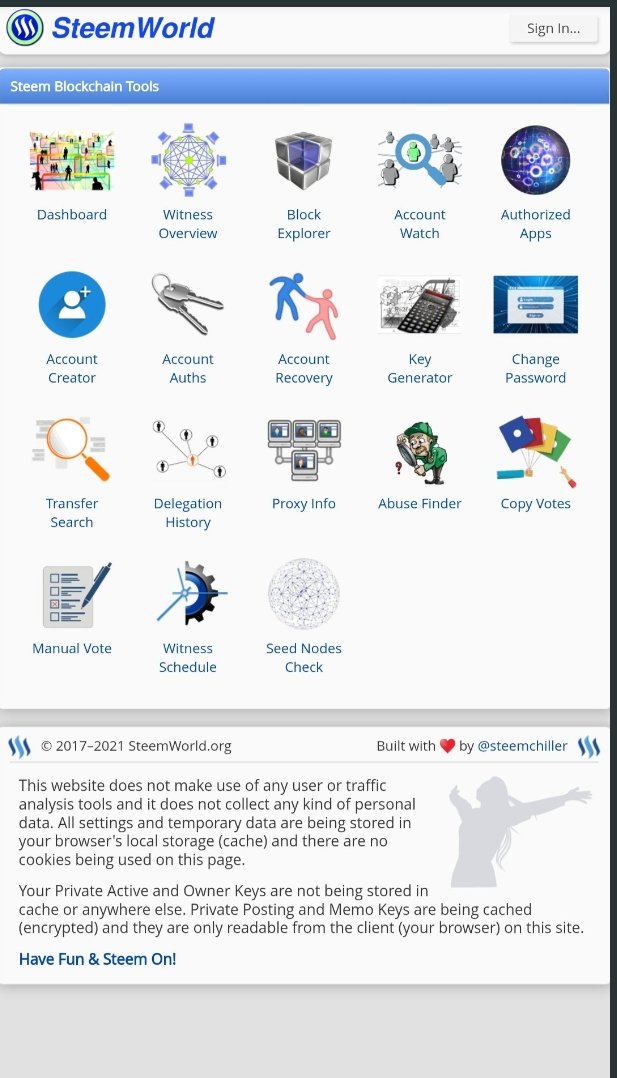 After getting in the Steemworld we see the Sign In option on top of the right corner then click on the Sign In and the pop-up window appears put your Id and Posting Key.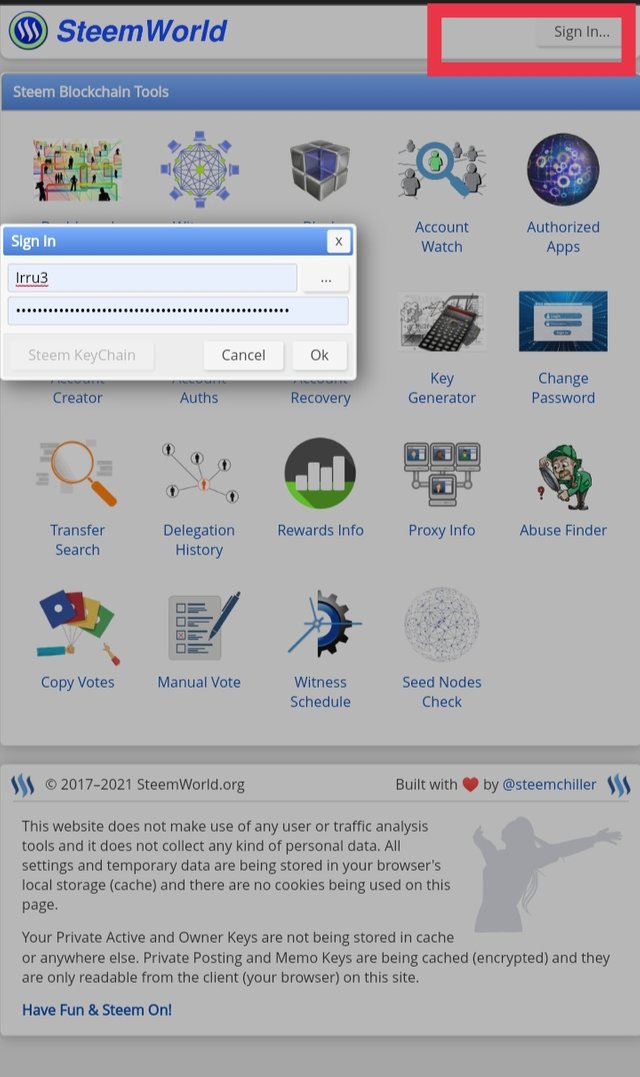 After Signing In we see the interface like this. On the top of left side you can see your voting power percentage in cirlcle and the amount in USD at the low mark. Next to it we see the Vote Ampunts then we see the labels used and on top of the right side we see the Steem News. There we can see the latest in Steemit and below this we can see the analysis of our entire account.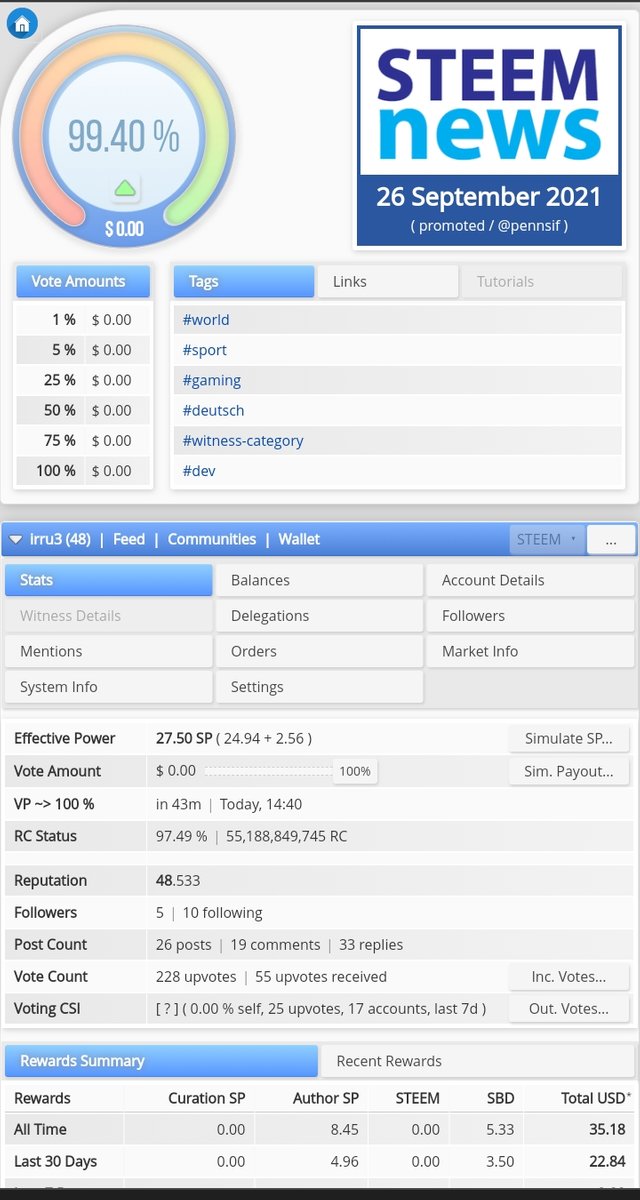 So lets get to know more about it
How Can We Check The Summary Of The History Of Rewards Of All Time, Of The Last 30 Days And The Last 7 Days?
After logging in we see a Dashboard option, click on that and there apperes a new window we see a Stats option there click on that to see Reward Summary of all the time.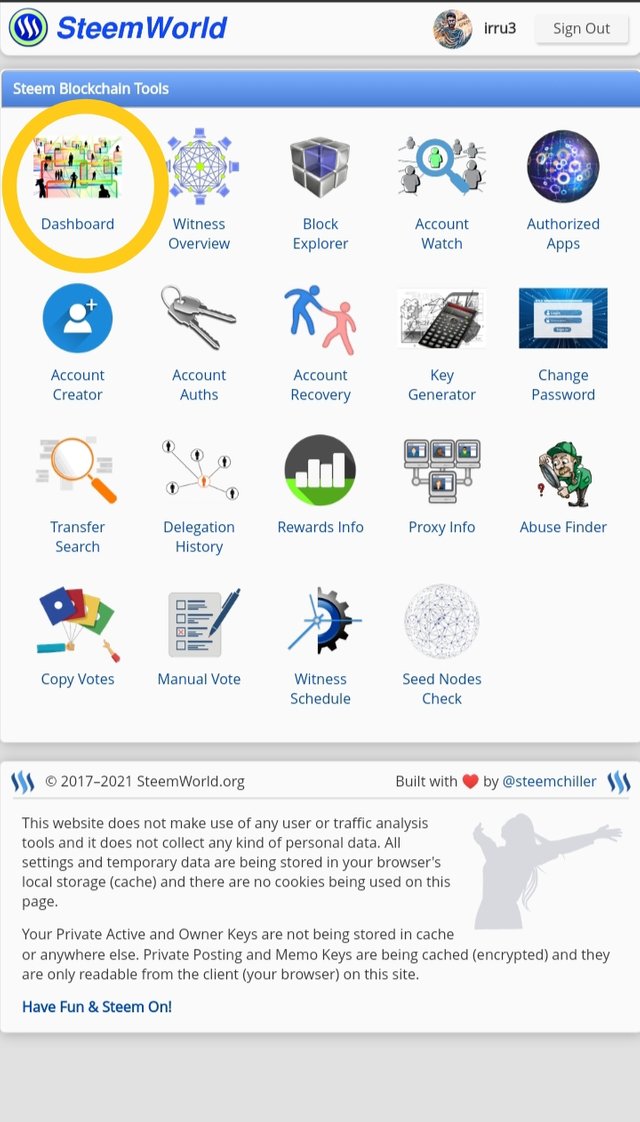 After clicking on the Dashbord it appears a new window. We see a Stats option there click on that to see the Reward Summary of All Time.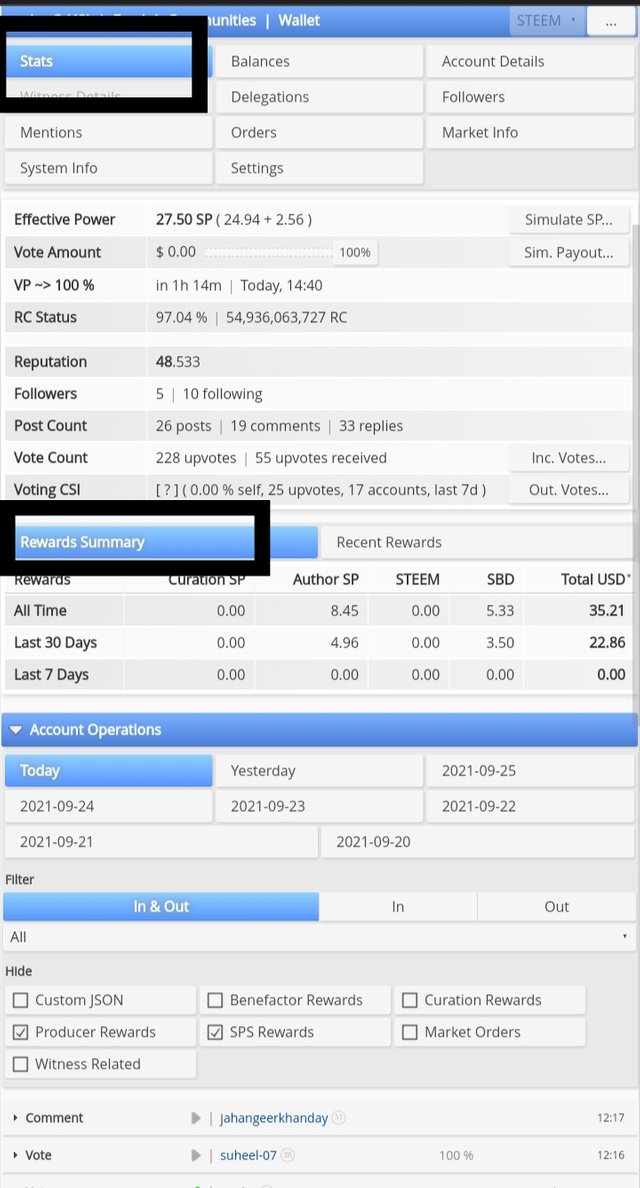 *What Are Delegations, Its Types And How To Do It ?
Its transferring SP to another person and vice versa to acquire more voting power and its temporary you can withdraw your deligation at anytime.
*Incoming Delegations : When I borrow or transfer Steem Power.
*Outgoing Delegations : When I'm the one who lends or transfers Steem Power.
Now to Delegate click on Delegation tab and fill the user details to whom we are going to delegate and also how much amount you want to deligate then click OK.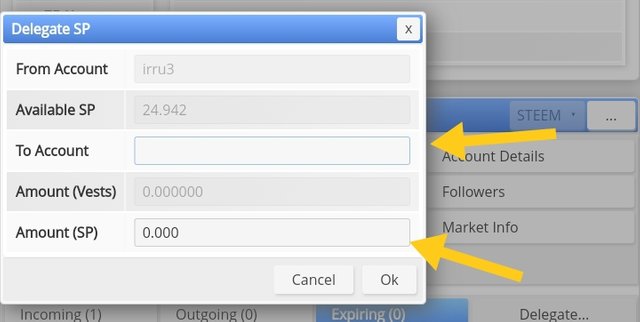 ★How To Check Incoming And Outgoing Votes?
We go back to Stats and see the Summary of Incoming And Outgoing Votes.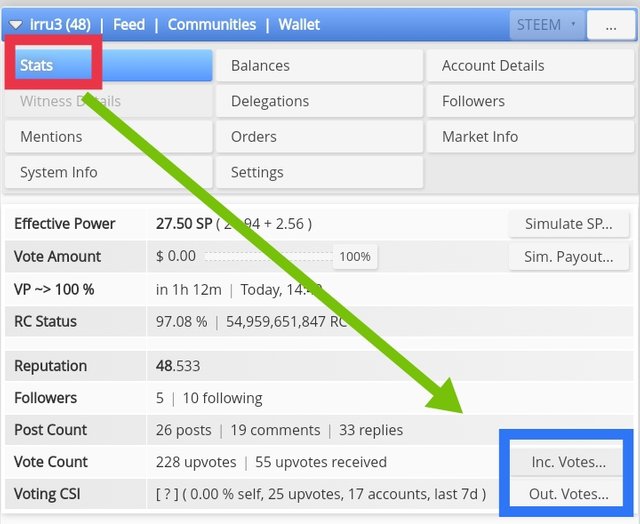 Now I click on Incoming Votes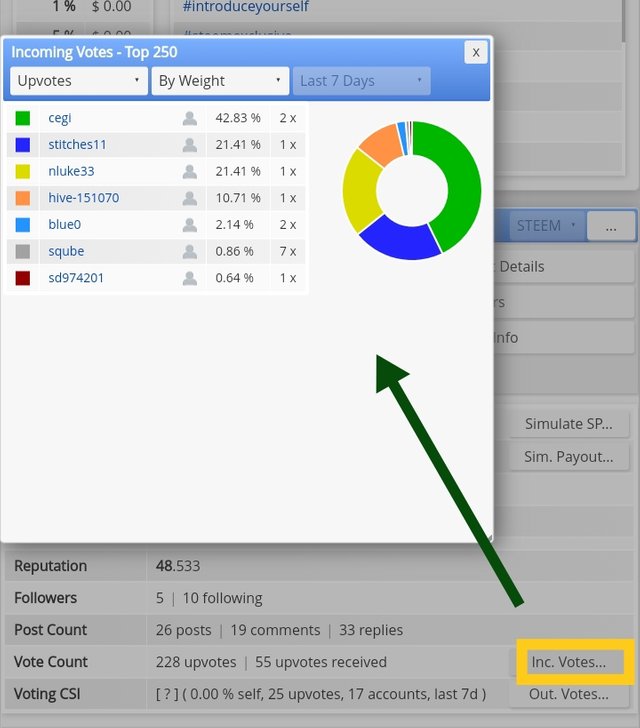 Now I click On Outgoing Votes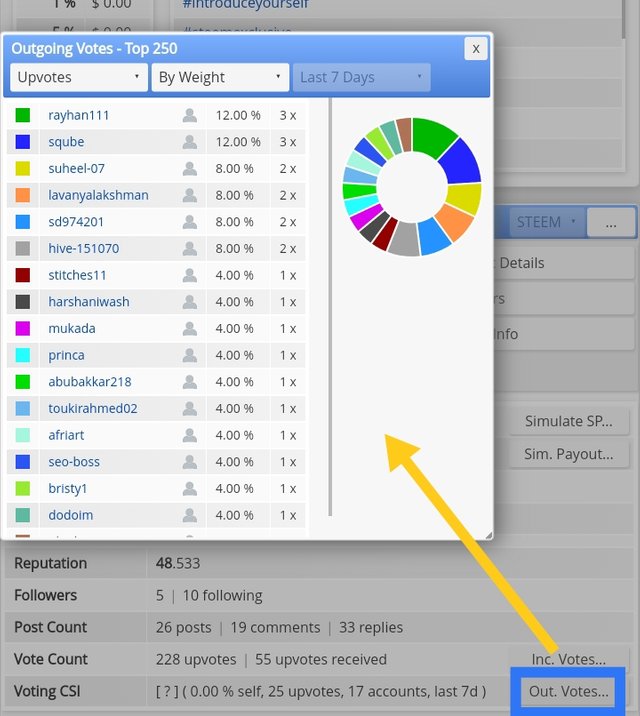 ★How To Review The Operations Of An Account In The Last 7 Days And What Details Can Be Seen?
In the next window after clicking Dashboard we scroll down and at the bottom of it is Account Operations. There we can see who we have voted and who have voted for us with their voting value and commented, and what we have rested in these 7 days.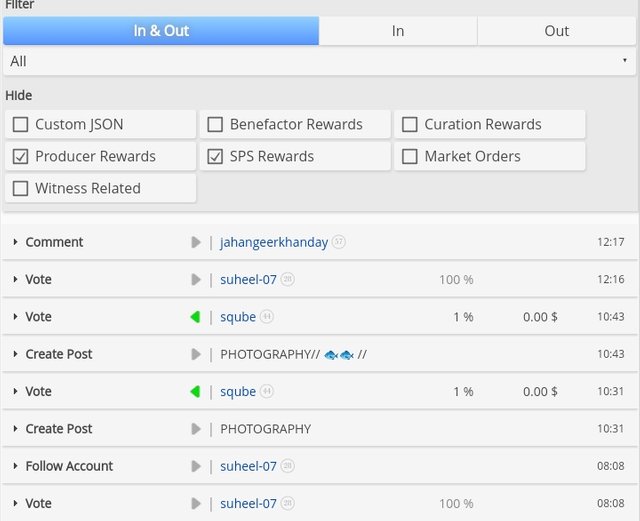 ★Explain Curation, Author And Beneficiary Rewards?
★Curation rewards :I get for voting for posts before a curator.
★Author Rewards : I get them for publishing quality content and receiving votes.
★Recipient Rewards : I get them when a user shares their reward with me.
★How To See The Value Of Your Vote And The Different Types Of Values ​​Using This Tool?
When we enter in the Steemworld we see the percentage circle, it tells us what value my vote has, and next to it we have a table that indicates the percentage of vote we want to give. We can also accilimate it from 01%-100%.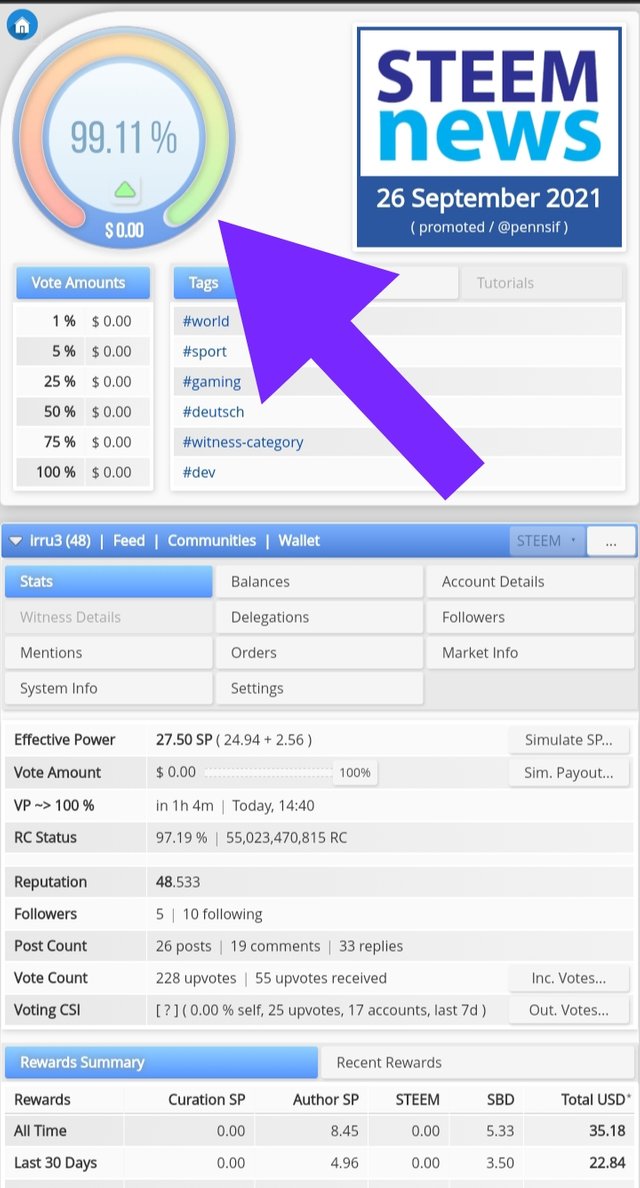 To Conclude this we learn how the tools work in SteemWorld but we should also know that this is not the only Steemworld tool, there are more other tools. This is just one which helps us to know our voting power, who votes for us, who comments on us etc.