Achievement 3@harsha88 Task : Content Etiquette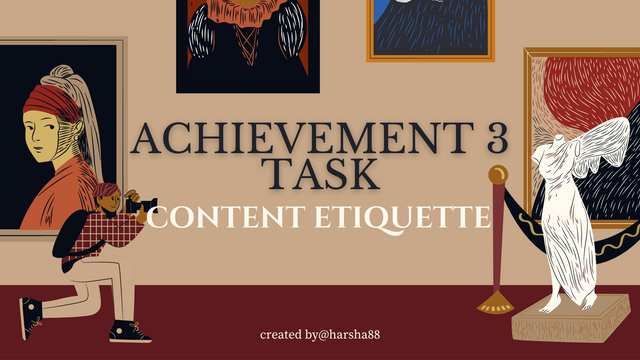 Above Image is Created by me using https://www.canva.com
---
Hello everyone!
I want to give my sensuous gratitude to @cryptokannon for the knowledge and information that she gives to the steemit community and also I want to thank my friend @dulip for introducing me to such a great community. It's time to move to my next Achievement3 Content Etiquette this content is one of the most important content for steemit uses as same as for your daily life.
---
What is plagiarism?
Plagiarism has a huge negative impact on proof brain concept because we should always create our creations by own thinking when we create a new blog or article or anything to post in the community.

If we create a new blog and even add a single line of any other source without been mention the original author or source it means we have been a plagiarist.

Even if we are going to take someone else sentence, paragraphs photos, screenshots, or any other means without mentioning the original author or source it can take into the same plagiarism category.

What can be the negative impact of plagiarism?
A student, who had been caught plagiarist, can be suspended or even expelled from the school or university.

Being a plagiarist means you're going to lose your reputation and your whole career.

Also, you are going to destroy the reputation of the community, you can be expelled from the community.

How we are going to avoid plagiarism
As I say previously plagiarism has a huge negative impact on the steemit community, to avoid plagiarism we have to obey some rules and regulations if we want to add someone's content to our blog or post.

If you want to add someone's content, paragraph or article you have to use the citation method. I will explain and shows the citation method simply.

Citation method you have to mention the exact location of the article that you are going to use in your article, which means, it is not enough to note the relevant paragraph location in a simple text. Below I'm going to show a sample of citation methods using the University of Oxford's website.
According to the "Oxford University Plagiarism"
"Plagiarism is presenting someone else's work or ideas as your own, with or without their consent, by incorporating it into your work without full acknowledgment. All published and unpublished material, whether in manuscript, printed, or electronic form, is covered under this definition. Plagiarism may be intentional or reckless, or unintentional. Under the regulations for examinations, intentional or reckless plagiarism is a disciplinary offence".
Source
---
Let's see the way of using someone else Photo, image Photograph, Screenshot, or any other image by following the proper ways in every community. In this situation, we should not use only copyright images in our articles; we should always use copyright-free images only by using proper markdown.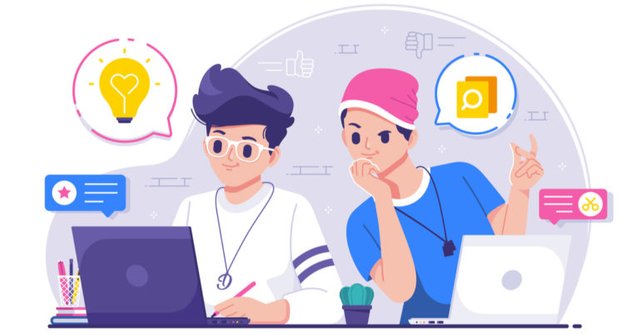 Source
---
Using the above-explained facts, we can easily avoid Plagiarism and we should not steal someone's valuable content for the use of our blog. To my knowledge, it will give a negative value to the Proof of Brain concept, and the decreased value of the Steem coin.
"I have read and understood the Steemit Etiquette on Steemit Community and will do my best to embrace them"Source

That's all about my Achievement 3 Task.

I hope to go on a long journey with the STEEMIT community. Finally, I would like to thank you for your guidance and I highly appreciate your fullest support for the post as the ACHIEVEMENT 3 in this steemit blogging.

Thank you for your valuable time and have a nice day!