📢Your Post Gets Downvote? 🚩Read this...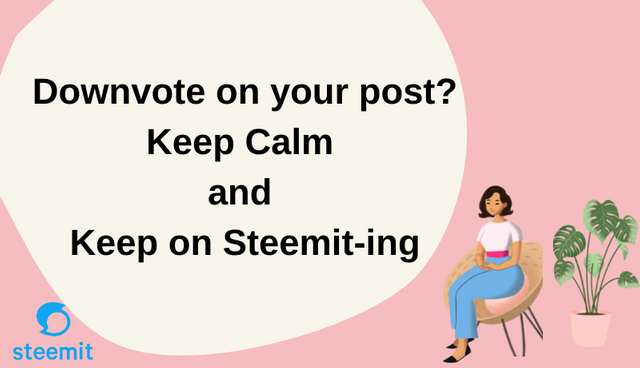 Hello Newcomers!
Welcome to Steemit and we hope that you will like it here and looking forward to learning the world of crypto with other steemian.
Please take a look at this booster package 📢 Steemit Crypto Academy 150SP Booster 🚀(Revised Edition) that we have for newcomers so you may join the Steemit Crypto Academy soon
Your post gets downvote..
Some of you might be wondering and worry about the downvotes that you're getting from random accounts on Steemit. Please do not worry if the account that downvoting your post is:
has little steem power(SP) such as 2 SP as this will not affect your post payout.
has a low reputation (25 or below) as this will not affect your account reputation.
For example, these are the list of accounts that have been downvoting people's posts and they are harmless..
https://steemit.com/@lubrice/posts
https://steemit.com/@serclip/posts
https://steemit.com/@ermiom/posts
https://steemit.com/@tuhpisa/posts

Steemit account such as this one is harmless
You only have to worry when some account with a significantly high number of reputation than you, for example over 60 reputations and also huge steem power, over 5000SP or more and this will have some effect on your post payout and also reputation.
If you happen to be in this situation, let us know but please bear in mind that we can't do anything about it if some other user happens to do this as we can only suggest them to stop and they still have the right to decide if they will want to listen or still continue their hostile act.
Please keep on doing your Newcomers Achievement Program tasks and let us know if you have any issues in the comment section. Thank you and welcome to Steemit!
Have fun learning and socializing!
Steem Greeters Team.