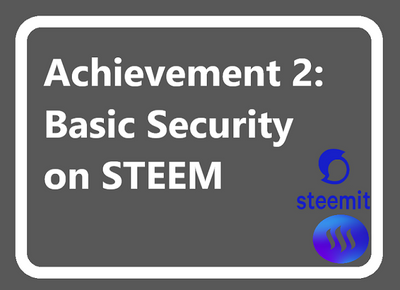 Hello dear Newcomers' Community, several days ago you received the Verification of my achievement 1 and I want to thank you for your support; on this occasion I leave you my achievement 2.
Question 1:
You have obtained and saved all your
Contras
Yes, since I started in Steemit and they came to me in the PDF file I have them saved on my Computer and on my google drive account .
Question 2:
Do you know all the functions and Restrictions of the keys?
Yes, I have read each and every one of them to know their functions and restrictions.
Publication key: It is the key that allows me to enter my account to post, comment, edit, vote, follow and mute other accounts.
Activation Key: This key is very important because it is the one we use to make Transfer as powerup and Turn on steems, convert Steemm Dollars and to change the profile photo or any other detail of our account.
Master key: It is very important because it allows us to change our keys AND is the most important in steemit security.
Key memo: This key is used to encrypt and decrypt memos when transferring funds
QUESTION 3:
How do you plan to keep your master key safe?
Do not share it with anyone, I have several copies screenshot and save to my google photo, in addition to having it saved on my Computer.
QUESTION 4:
Do you know how to transfer your Steemtokens to another steem user?
Yes, I have read on the subject, here I proof to you:
click where it says steem wallet
![Screenshot_2022-06-21-21-16-21-1.png](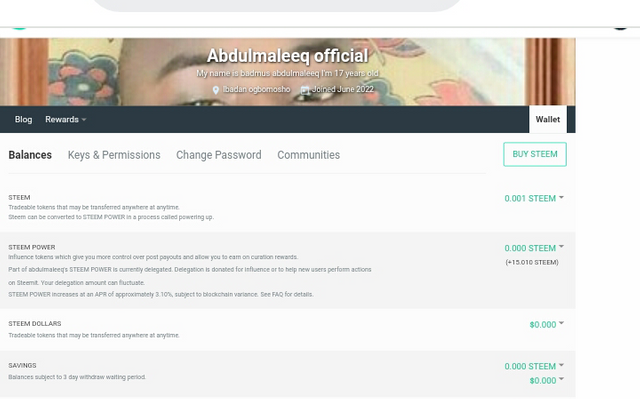 Then click on Steem and then on transfer.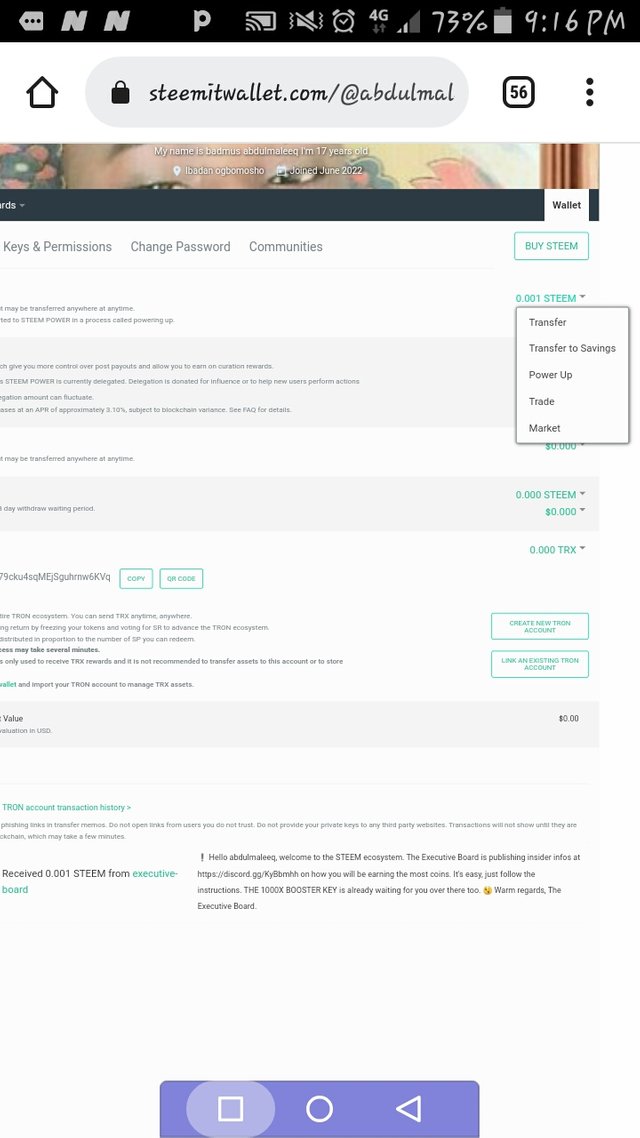 Then we enter the name of the destination we want to transfer to and amount to transfer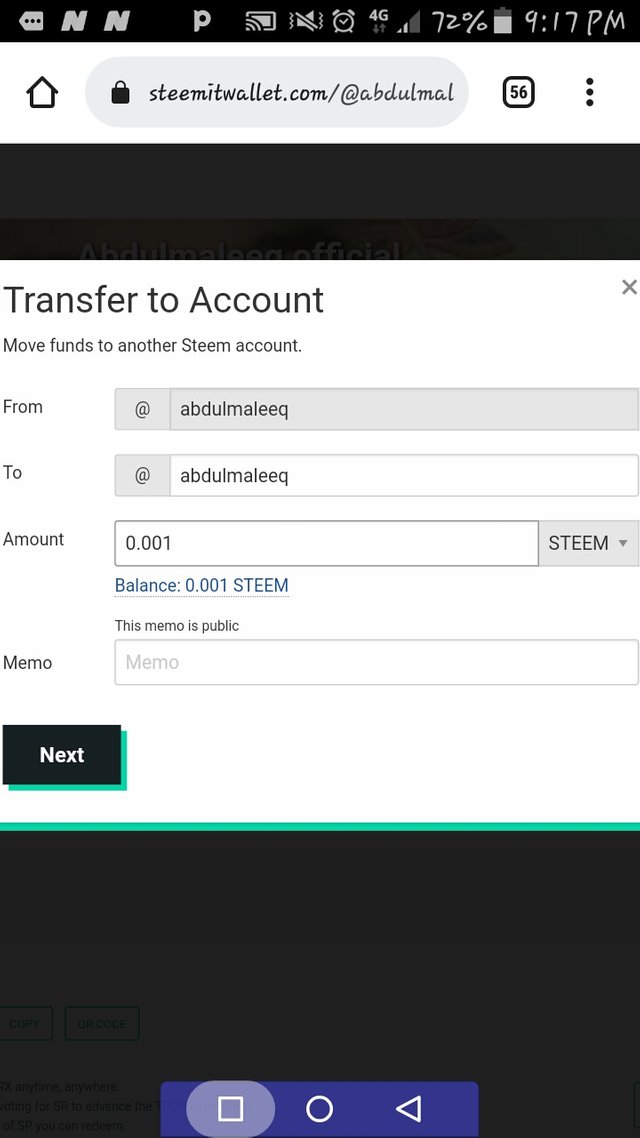 We verify that the name is correct and click on next then its ready
Question 5
Do you know how to perform the powerUp process in Steemm?
I've never done it but I've read about it by the time I have to.
When you enter your wallet, press the icon of the little strap down that is on the right side of the "Steem" option, a menu will be displayed, in this you must press Power Up.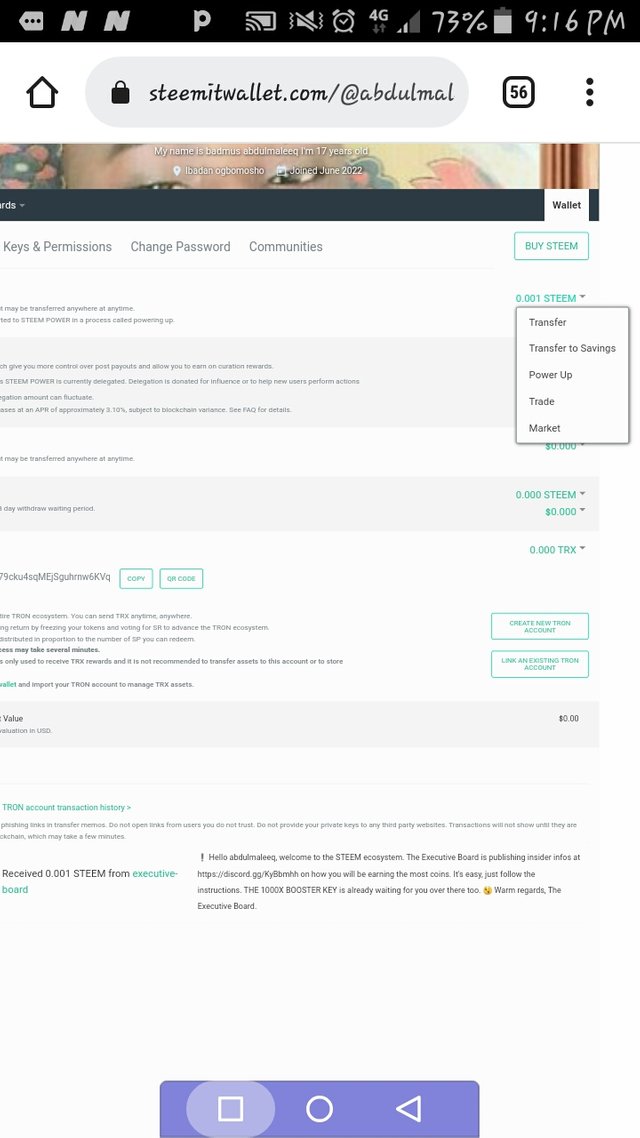 A window will be displayed where we must place what amount of Steem we want to turn on, place the amount and then give power UP.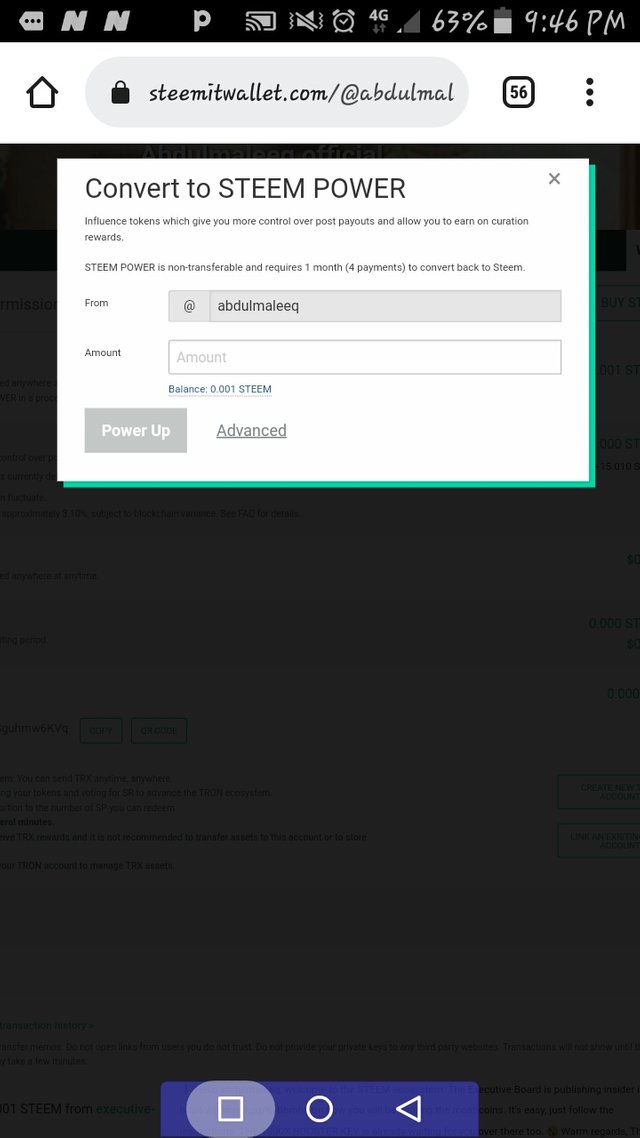 After pressing "Power Up", a confirmation screen will appear where you must place the memo.press "OK" and Done!.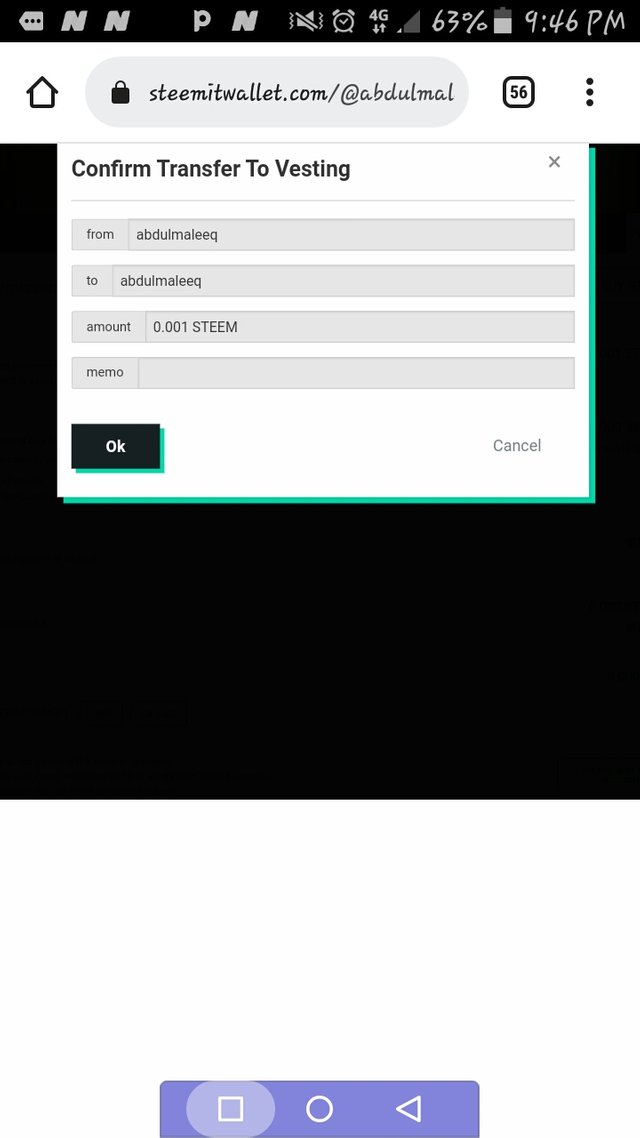 And ready we will have done the powerUp process.
Thank you very much for reading my post, waited for your verification to continue with my achievements