Cordova Floating Cottage Experience!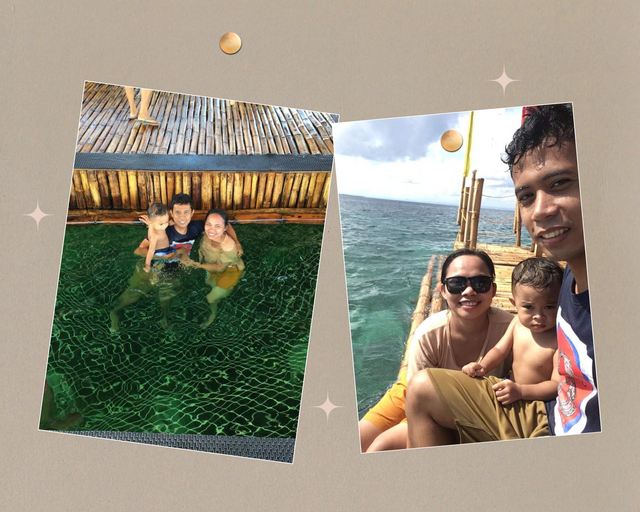 Our first ever sea family bonding or adventure was last June 2022. This is not in the plan because we don't have extra money for this kind of family bonding. We were just suddenly invited by our family friend to join their sea family bonding.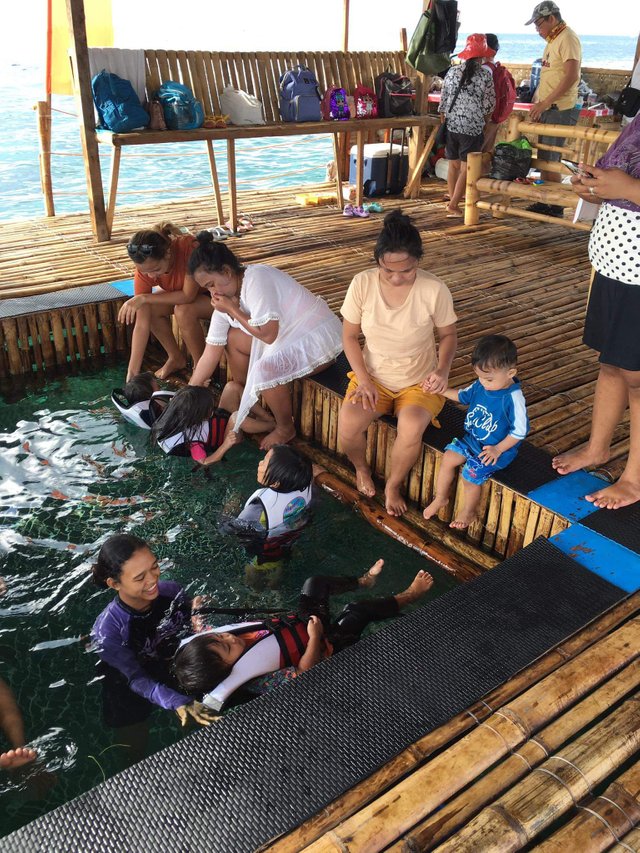 We just arrive and all of us are excited to swim already because the water is calling with us haha
This is at the Cordova floating cottage, I think it's about an hour and a half travel from here Lahug Cebu City to Cordova Cebu.
When we arrived at Cordova port, we took a boat to the floating cottage that our friend rented. It only takes about five to ten minutes and 20php each is the fare of the boat.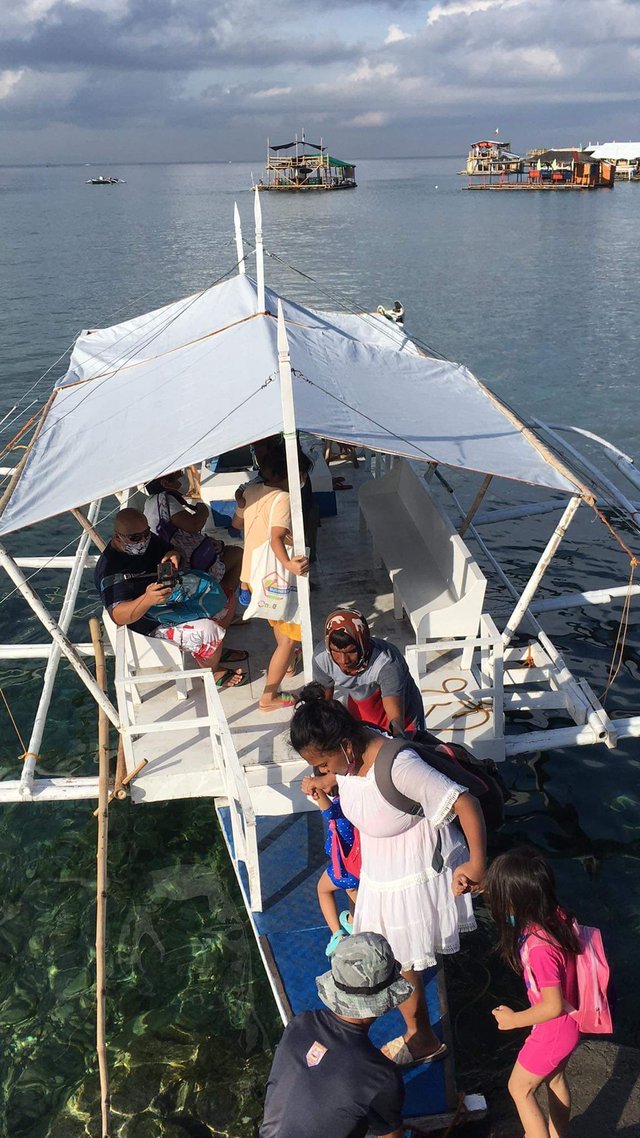 Riding with the boat going to floating cottage
Their floating cottage is also big, capacity is thirty people. There is a washing and cooking area, also cr and a big table, of course, that is not missing in beach cottages hihihi. It's also safe because every floating cottages has one watcher or lifeguard who will be with you the whole time and they also have life jacket if you want to wear even you're a great swimmer.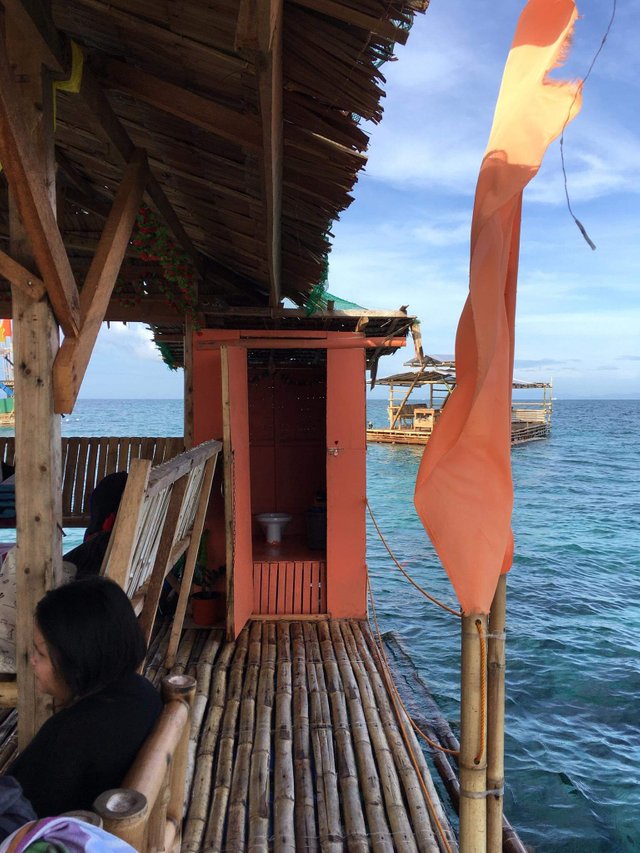 Comfort Room
The sea water is very clear and clean, I didn't see any garbage at all. It's highly recommended there if you plan to have a family bonding at the sea with the whole family, especially to all my friends here in steemit from Cebu only or even if you are from outside Cebu and you are planning to have a vacation here in Cebu, include Cordova floating cottage in your place to go list.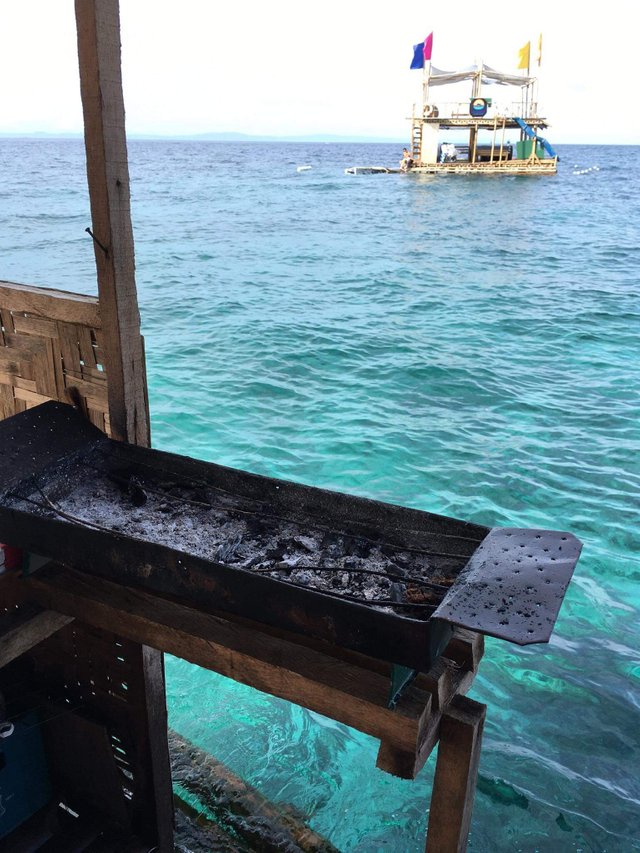 Grill
That's 3500php for a whole cottage the whole day from 8 a.m. until 5 p.m. 3500 is well worth it. There are also vendors there riding their boats, they sell the necessities like fresh fish, soft drinks and many others.
If you forgot something you need, don't worry because there are vendors as long as you have some cash with you.
One of the things that amazed me was a man selling ice drops. He just swam to the floating cottage to sell ice drops.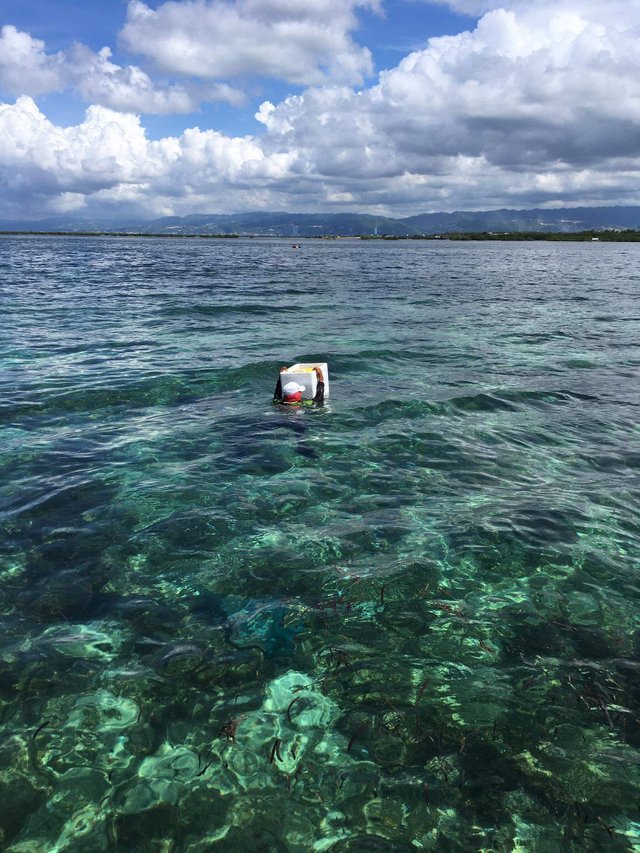 Icedrops vendor
Our friend only bought a few pieces because not everyone wants to eat much, so she only bought worth a small amount that didn't reach 500php, but she gave the seller 500php, she didn't ask for the change because she was impressed with the seller because he was hardworking and made a way to feed his family instead of just relying on someones help or handouts.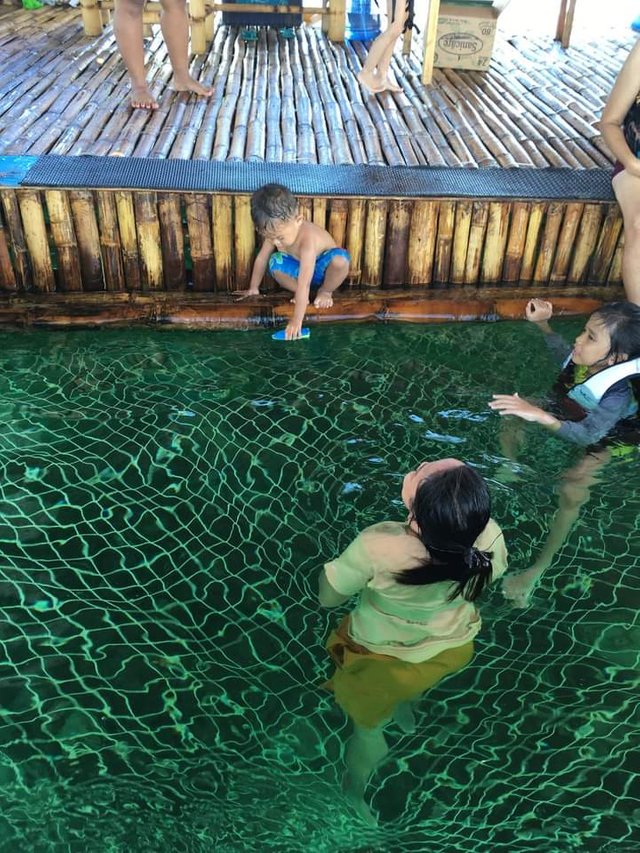 Baby Exo playing
I will never forget this experience, a memorable experience indeed. I am grateful to our friend who invited us to join their family outing. Baby Exo didn't enjoy much because he doesn't like sea water it was new to him. He's just playing on the side, he doesn't want to be in the water hihihi.
Thank you steemit family for reading my post.
-gemeex