SPECIAL WARNING PLAGIARISM WILL NOT BE TOLERATED IN THIS COMMUNITY ❌ ❌ || I AM WORKING VERY HARD TO MAKE SECRET BEAUTY A SUCCESSFUL COMMUNITY PLEASE DON'T RUIN IT❌❌🚫🚫🙏🙏
Hello everyone this is monz from India hope you all are doing good so today I would like to to explain nfu rules and regulations regarding our secret beauty community people not following the rules and regulations will be thrown out from the community..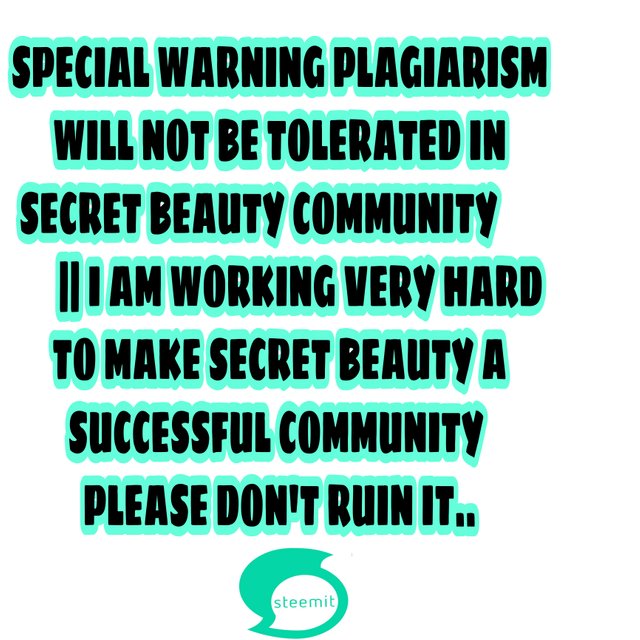 first of all let me tell you people I have worked very hard for this community to make it a successful one and I want to see this community among the top 10 communities people who are degrading our fame by posting Plagiarized content will not be tolerated any more in this community so do keep in mind that anything you post should be an original content or or if taken from other sources please give the link of the source...
We are blessed to have a platform like Steemit where we get support from our curators and and also so they help our community to grow faster by by giving upvotes to the communities....
So hope you people have understood now that Plagiarism will not be allowed in secret beauty community...
Today we got first case of Plagiarism in our community hope this to be the first and last plagiarized content...
Thank you have a great day ahead people!!