The Difficulty Justin Sun Has In Controlling The Witness Pool
There are a number of people who are speculating that Justin Sun, with his acquisition of Steemit Inc is simply able to walk in and vote whatever Witnesses he wants. This would enable him to make all decisions since the Witnesses would be under his thumb, including collapsing the blockchain.
Even if he wanted to do this, it is not likely a simple path. In fact, under such a dire threat, it could be very difficult to do. The math is not in his favor.
To start, we need to remember that 5 Witnesses not adopting an update to the software kills it. This is the Super Majority that is required.
Secondly, we need to determine what Sun really controls. He purchased Steemit Inc which had the biggest stake, by far. According to a post by @ew-and-patterns, this amounts to 49.9 million SP.
That is a tidy sum, how does it compare to the whole?
According to steemd, this is the present stake: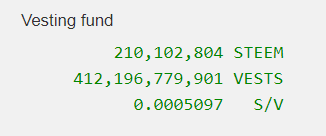 The question then comes in, what else was acquired with the deal. What else was controlled by Steemit Inc and/or Ned that could have went with the deal? Estimates are all over the place but a few I have seen add another 20 million to this total bringing it up to 70 million.
This would put the total at 33%. Actually, it would be less since I do not believe that is staked so it would bring the total to 230 million SP.
How can this be offset?
If we look at the community, we see where it can easily come from. Just looking at the Dolphins and Orcas, the people most likely dedicated to Steem, we see that there is a fair bit of SP under their control.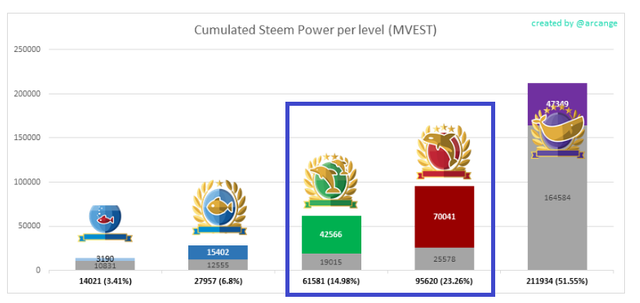 Presently, those groups control 38.24% of the total SP, more than the roughly 33% Sun controls. How big is this group?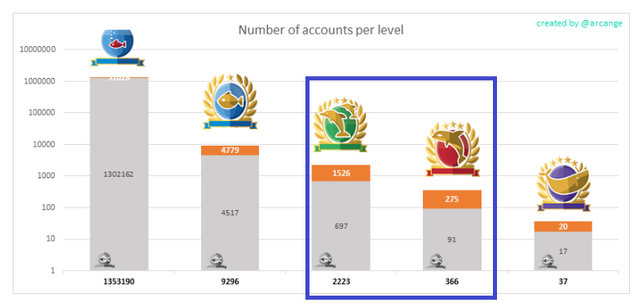 https://steempeak.com/statistics/@arcange/steem-statistics-20200215-en
There is a total of 2589 accounts that make up this percentage of the Steem Power. Thus, under 2,600 accounts can counter the voting stake of the, now, Sun voting power.
Please note none of this includes the roughly 39 million Steem Power in the Whale category that is NOT controlled by Sun. As we can see, this group amounts to 34 accounts.
Basically, at the moment, the community controls more than 2/3 the STEEM that is staked. This puts Sun a long way from the proverbial 50.1% required to take control of something unimpeded.
Of course, this brings up the fact that there is a lot of STEEM in liquid form that Sun could acquire. He does have money. The challenge with that, as pointed out by @edicted, a buying spree of that magnitude would send the price of STEEM flying.
The biggest advantage Steem has is that a lot of the stake, in my opinion, is in some very strong hands. It is likely that most of the top 2,000 accounts are very dedicated to Steem and want to see it prosper. For the most part, they put a lot of time and money into this ecosystem to make it grow.
We talk a lot about community and the ability to come together. Under a large threat, which I am not saying Sun is, could we band together to stop a takeover. Mathematically speaking, yes it is very possible. In fact, we only need to get a little more than half the stake I mentioned pointed in the same direction.
My point is this is far from a Mark Zuckerberg situation where he owns more than half the stake and basically can do what he wants.
There is a lot of SP held outside the hands of Sun. One of the biggest advantages to Steem is that the distribution has been decentralizing more over the past few years. Each day tokens are issued which a large portion end up being powered up. Over time, this has eaten into Steemit Inc's percentage of the whole.
Thus, I think Steem is on firmer footing than most people realize.
---
If you found this article informative, please give an upvote and resteem.
Posted via Steemleo