Save2Soar Launches today 6/2/2021 with 2090 SP - A summary of the startup funds and members! (100% powered up)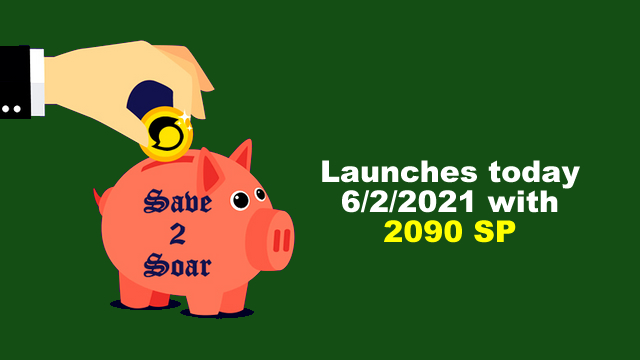 Introduction
We are delighted to announce that Save2Soar has kicked it off today as earlier announced in our introduction post. We hope that this crowdfunded powered up savings project will provide a steady and incremental platform to build on our community voting power. We also hope that all participating members would smile with profit at the end of the 1 year period. We are very grateful to all SteemAlive members that supported this project to launch successfully. Because of the amazing support we got in less than 1 week of announcing the project, we are kick-starting with an impressive 2,090sp. This is our very first post and here is a breakdown of how we realized the startup funds.


The Startup funds and members
We created awareness for this project within our community and we were impressed with the support it got. Originally, each member was supposed to send just 10 steem for the starting week. But because almost everyone loved the idea, just few sent in 10 Steem. The overwhelming majority sent more than 10 steem to cover for weeks ahead!. At least, 1 person sent in 520 steem, which is 10 steem times the 52 weeks in a year! So the images below show how each member sent in funds for the project.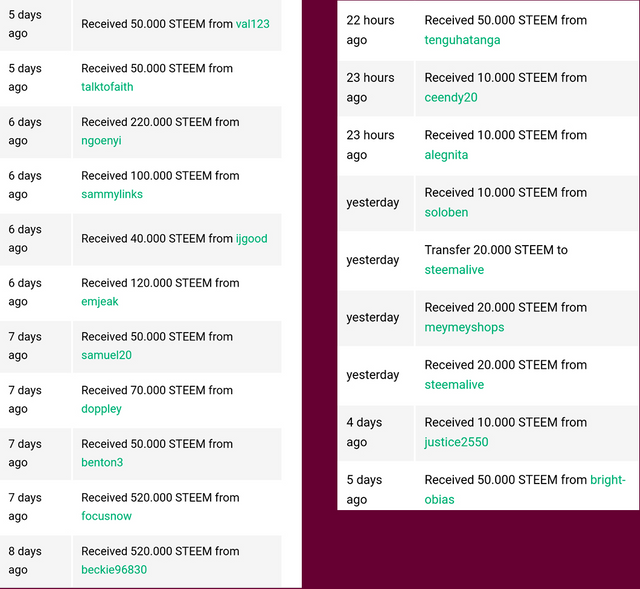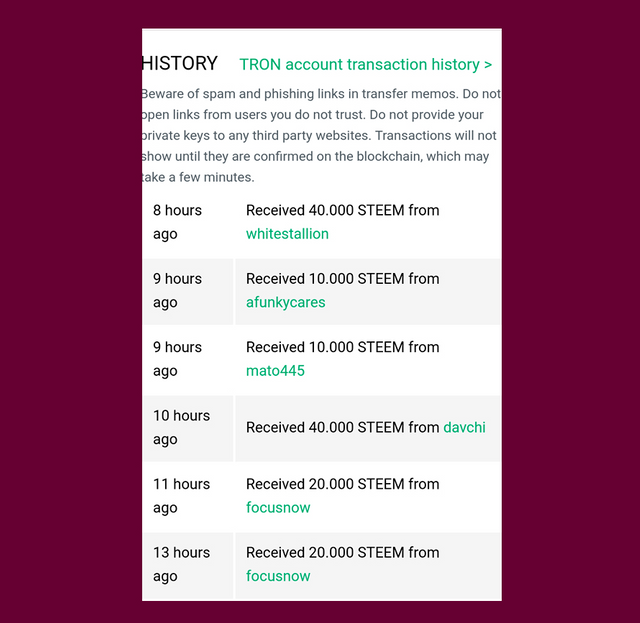 The Savings for week 1 ending 6/2/2021
Although many of the members sent in funds ahead of time, we will still arrange the funds 10 steem per week until the entire period of 1 year for easy accounting. So here are the members and a placement of their 10 Steem each for this week:
We will do the same thing next week for week 2 which starts now and ends 13/2/2021.
The total 2090 Steem has been powered up
Just as we wrote in our introduction post, the total funds collected at the end of each week would be powered up and accumulated for at least 1 whole year. So in keeping with that, here is the funds before and after the power up.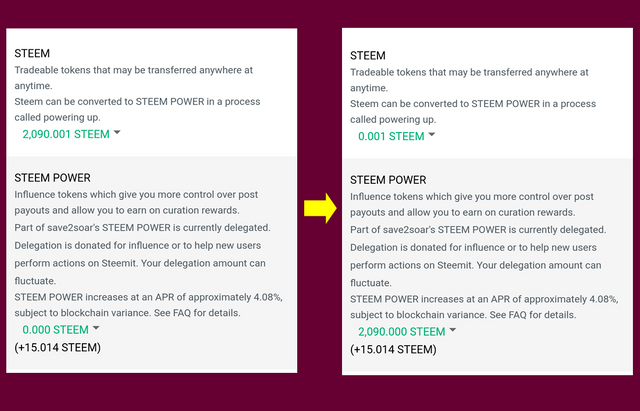 Conclusion
Crowdfunding has been one of the easiest and most modern method of raising funds.So, we hope that this project would help us create a self-reliant community in the nearest future by building our Steem power. @save2soar is following steemalive curation trail. We welcome new members that are willing to join Save2Soar provided they are willing and able to save at least 10 steem each week for 1 year.
Thank you all for supporting this project. Lets see how far we can go with this.
cc: @steemcurator01, @stephenkendal
Written by: @focusnow
For: @save2soar



Subscribe:::Discord.
:::Whatsapp :::join trail