You are viewing a single comment's thread from:
RE: Live and Direct Reporting for today 3/8/2021 and Tomorrow 4/8/2021
1ST LID REPORT
LOCATION.....UMUAHIA
TIME...... 6:52am
Hello wonderful people and fellow LID reporters,it feels so good to partake in another edition of this program. I missed everyone and I hope to see all of your reports soon as we interact with each other today.
So today being Tuesday and the 3rd day of August 2021,am already awake because I have series of activities I will engage myself in today.
First my hot water is on fire now which means small getting ready to go out,and throw first thing I will do this morning is to go to work and later in the afternoon I will go and buy pet feed (bluecrown 2MM) and after that,I will go to the POS office and pick up.a pos I paid for,also I will go to the cosmetics shop and buy goods(perfumes as most of my customers needs one) after which I will head home straight.
As you can see am really going to have a busy day but I will try my best to keep you posted all through today.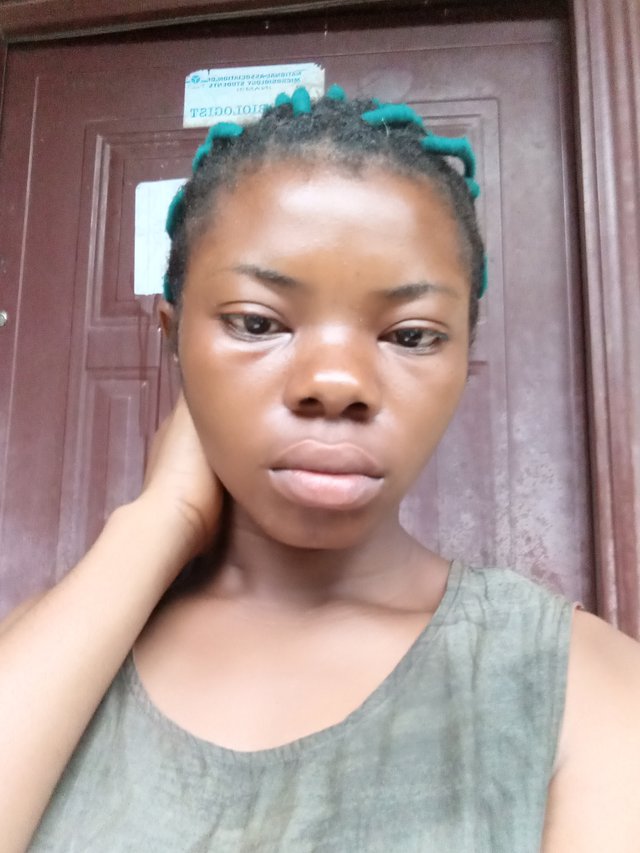 Early morning selfie
Do have a wonderful day friends and I love you all.