Bitcoin is booming: My favorite Coin is: Bitcoin. (Powered up 100%)
Introduction
The launching of bitcoin about a decade ago ushered in a brand new era in digital currencies evolution. Since then, cryptocurrencies continue to appear and evolve, with the attendant volatility a source of profit or loss depending on where you are at any point in time. The excitement of seeing a price surge in the night might turn into bitterness of price deepthe next morning. It has not been smooth sailing for the first cryptocurrenc - bitcoin - or any other as a matter of fact. However, Bitcoin continues to grow and consolidate in value. The last few days have seen the all-time value of Bitcoin surpassed and we are already looking at $20k price just in front of us. The future is bright for Bitcoin.


Bitcoin Post halving sold us out
There have been much instability since the halving event which occured in May 2020. Although it was predicted that there would be a surge in price just after the halving, much did not happen in the few months to follow. Many were really surprised that the halving event did not seem to have a significant effect on the prize of bitcoin in the market.
. The
The COVID19 pandemic was enemy to many coins, and bitcoin was not an exception. The prize really did not increase much in the 3 months after the halving event. However, October and now November has been the best months of Bitcoin in a long time. The surge in price of Bitcoin and its continue dominance of the crypto market has turned doubters into believers. A number of factors could be responsible for this. Ofcourse, one may not rule out entirely the effect of the halving event which happened in May. Other factors that possibly had a positive effect on the price might include the adoption of cryptocurrencies by one of the top centralized payment processors - Paypal. With its millions of users, the adoption of cryptocurrencies like Bitcoin has opened up a whole new trading opportunity which is previously unknown to paypal users. All these factors combined, contributed in no small way to the huge bull run we are witnessing today.
For me, I have been a believer in Bitcoin and I hold it for a long time now.

Bitcoin has been my favorite coin - Here is why
I came into the crypto space in January 2018. I joined Steemit on February that same year. I was first introduced to Bitcoin trading by a friend. Then I was able to create my first wallet with Luno. Even since then, I have bought, sold or held bitcoin always. I have made losses and profits too. But the journey has been a memorable one too. Here are 3 reasons why I love bitcoin
1. Bitcoin brought a revolution: Before the advent of bitcoin, digital currencies were relatively unknown and never existed. Cross-border payments have always gone through the much dreaded and centralized financial institutions. There was nothing like trading of digital assets. Decentralized finance and everything decentralized never existed. Fast-forward some years after 2009, and we can all talk about these things and enjoy the benefits. Bitcoin has brought a shift in how finance was don and understood. Bitcoin has been the pioneer of cryptocurrency projects that have now disrupted well-established centralized financial systems like the banks and payment processors. Paypal has looked into the future and embraced it - integrating cryptocurrencies into its payment systems. We can make payments easily and enjoy other cryptocurrecy-based services all made possible by Bitcoin. This is the primary reason I love bitcoin.
2. Bitcoin is profitable: The volatility of Bitcoin and other coins is a blessing i have enjoyed, although there are times I wished i waited a bit before buying or selling. I have had that complete confidence that bitcoin will always be on the rise and it has payed off long run. There were deals I closed down with unimaginable large profits. Its really a thing of joy making money just by sleeping. That can only be possible because I bought and help Bitcoin. Like I said again, its not always profits. There are times i suffered loses. But in the overall outlook, I have recorded more profits than loss. That is something i love about Bitcoin.
3. Bitcoin will always have the highest value of any cryptocurrency: No other coin has attempted the value of Bitcoin. Over the years, it has maintained its status as king and ruler of all cryptocurencies. It continues to dominate the market irrespective of other coins that appear to have better uses than Bitcoin. At the current rate of $18k, it still remains the cryptocurrency with the highest value in the market. This is something so special and unique to Bitcoin.
4. Universally accepted: It is still difficult to find an exchange platform that does not list or accept Bitcoin. Even some world governments that are initially opposed to cryptocurrencies are beginning to have a rethink about Bitcoin. One big feature of money is that it should be accepted by everyone as legal tender. Bitcoin enjoy this status better than any other cryptocurrency out there. This is another reason why I love to have my assets in bitcoin. It would be difficult to change it anytime, anywhere.
There are several other reasons why bitcoin is the coin I want to hold, and trade. I have made this choice a long time ago. In this period of Bitcoin bull run, it seems like the smart choice.

How long have I had Bitcoin
Like i said earlier, its not been too long. I bought my first bitcoin on January 2018. It was not long after the all-time high of bitcoin in december 2017. The noise about bitcoin was everywhere and got to be interested in it. That was when I decided to take a look and what i saw motivated me to create my first wallet with Luno. Until this time, I maintain that wallet and am happy buying, holding and selling bitcoin.

Bitcoin is doing Pretty well now
Its really an exciting time to live in and witness as a crypto lover. Bitcoin is rearing to break the all-time high of $19k attained in December 2017. I cant wait to see that. Although I currently hold a very small number of the coin, I still enjoy the bull run because its so nice to see. Ofcourse I profited from it. Bitcoin is really doing pretty well now. I hope it goes up and better from here.

I believe the future is bright for Bitcoin
Well, I was expecting this bull run before now because of the many positive predictions post halving of Bitcoin. Bitcoin has always generated interests among the populace. With its very high value and status among other cryptos, its always a favorite even for cryptocurrency newbies.
I believe that this bull run would continue until we see the price rally around $20k. More people are buying and holding bitcoin and the increase activity and some hype about bitcoin will still continue to sustain the upward movement in price. Whatever happens in the next few days or months, Bitcoin has demonstrated over time that it has the ability to grow in value over time. So with all these and more, i strongly believe in a future where bitcoin could get to $50k - not too far from now.

I hold some Bitcoin - I plan to buy more
Because of some urgent financial challenges, I sold much of my bitcoin 2 weeks ago. We have money to solve problems, so i do not regret my actions though i would have profited more now. I still hold a very small amount of BTC about 0.00091726. Thats really nothing. But that would not be the end of it.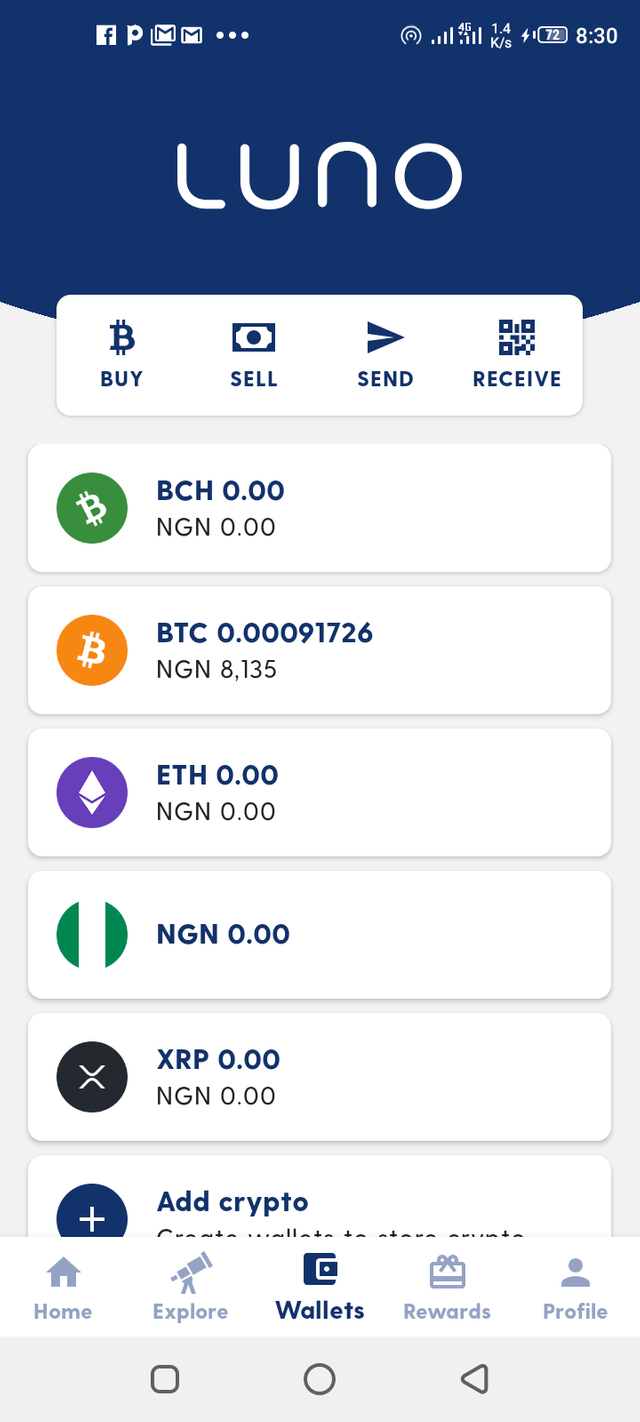 I have solid plans to buy more BTC soon. Am looking for some price drop in-between since the current market value is really high now. Once a small window of price drop happens, i will purchase more bitcoin. I am not expecting a significant price drop within the remaining days in 2020. But I am alert to any price drops to buy more BTC and boost my ranks.
I cant wait.

I would Like to buy and hold Steem long term
Aside bitcoin, the next and only coins I hold is Steem. The upward drive of Botcoin probably affected other coins and Steem has seen a significant gain in price. Right now, I am a little short of 2000SP. I hope to raise that to 5000Sp by January 31st 2021. I hope to achieve that by buying more steem, powering my posts up and not selling. For steemalive community which has +4k SP, I hope we can get to 10k by January next year. More purchasing of Steem would help to do that and I hope to achieve that with my team.

Conclusion
These are really unprecedented times for any crypto lover. Its like a dream come through for some of us living through this period for the very first time. Nobody can accurately predict the future, but I hope to see a brighter tomorrow for bitcoin. We can only wait and see how things turn out. Until then, Bitcoin will always remain the number 1 coin for me.


Long live the king! Long live bitcoin! Steem to the moon! Forever!


Subscribe:::Discord.
:::Whatsapp :::join trail