MY APPLICATION AS A TEAM COORDINATOR IN MY STATE AKWA IBOM BY @eliany 10% REWARDS TO @steemalive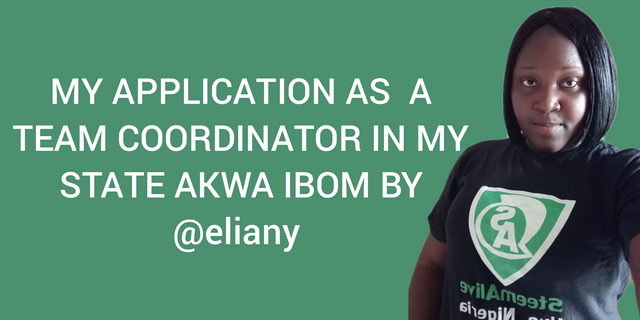 Dear @steemalive,
I wish to apply as a team coordinator in my State Akwa Ibom state Nigeria, With regards to the post Expanding the roles of City Coordinators - Introducing SteemAlive State Representatives which was posted 5 days ago.
INTRODUCTION
I'm Idongesit Edidiong, by name with a username @eliany, I reside in the city of Akwa-ibom state. Ever since I joined steemit I have been regularly telling people about it and encourage them to join so as to benefit from this ecosystem as well and I've also come to realise that steemit is worth promoting. And also as their passes by we have lots of population in my States and so this one's needs to know about steemit as well.
HOW LONG I HAVE BEEN IN STEEMIT WITH MY EXPERIENCE
I have been in steemit for 7 months now I joined April 2021, signed up by @ngoenyi my experience in steemit has really been an amazing one. I have come to learn more about cryptocurrencies, improve my writing skills, learn a lot of food recipes, improve my skills and creativities. I have also completed my achievement task in new commers community and as a pro verified newcomer I have wealth of knowledge about steemit so with this experience I have never keep steemit to myself I have always promote it, everything about me is steemit promotion.
THE REASON I'M INTERESTED IN BECOMING A TEAM COORDINATOR
Having understood the role of team coordinator compared to the fact that steemit is worth promoting, I was moved to apply and I'm willing to pick up the responsibility and keep pushing to improve in what I am doing already, which will help me get more involved in promoting steemit that is the more reason I am interested.
MY RECRUITMENT AND MENTORSHIP EFFORTS
I have recruited and mentored a lot of people on this platform most of them are doing very well here. Steemit is a social media platform I know but it's not easy for anyone to just come on board without mentorship with this in mind I created a WhatsApp group which I added all my recruits and help them to understand and post on this platform so as to benefits.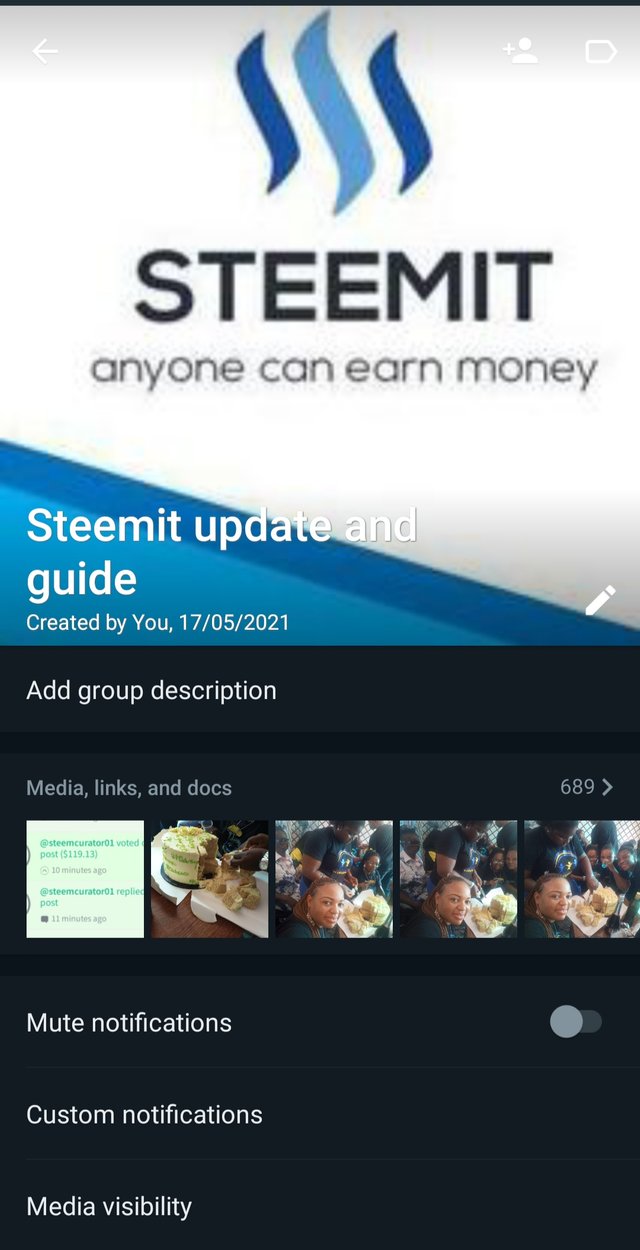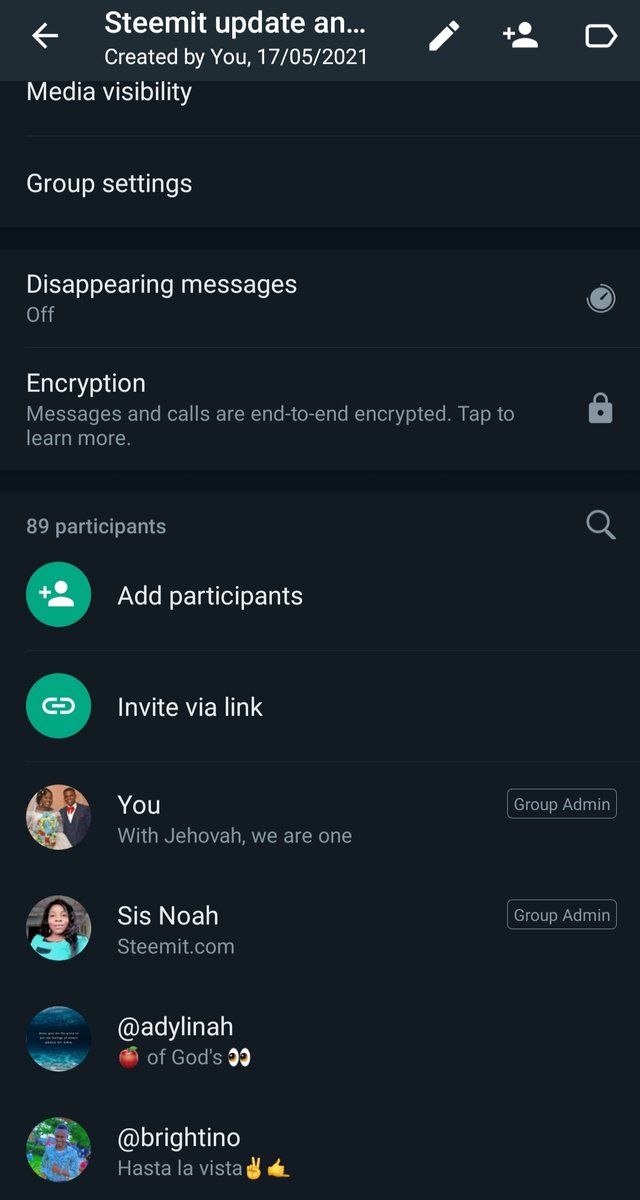 Recently I and my mentor @ngoenyi have organised a mentorship class for newbies where we teach them basic things they need to know about steemit and how to make quality post, the class is always two days in a week Tuesdays and Thursdays we have good numbers of turn up in this class this has also reactivated inactive ones in steemit and encourage newbies to be active.
In the people i work with adverts we'll be available for promotion and i waiting my states includes;
MY PLANS IF I'M SELECTED
I will gather up my team members and then select a comfortable territories we will be going each week so as to get new ones. I will also announce a new strategy to follow up newbies, my aim is for every members to be active. I will also get my promotional tools ready for my team members and also cooperate with our state representative @ngoenyi for better and well arranged promotion.
CONCLUSION
I am willing to abide by the rules and to carry out my new responsibility effectively without set up there for I will be glad if my application is considered.
Thank you @steemalive and @focusnow