GOAL GETTERS EXCLUSIVE PROMOTION RALLY DAY 1 24/11/2021 BY SIGNING UP NEWBIES AND A VISIT TO MY SICK UNCLE by @dequeen||10% payout to @steemalive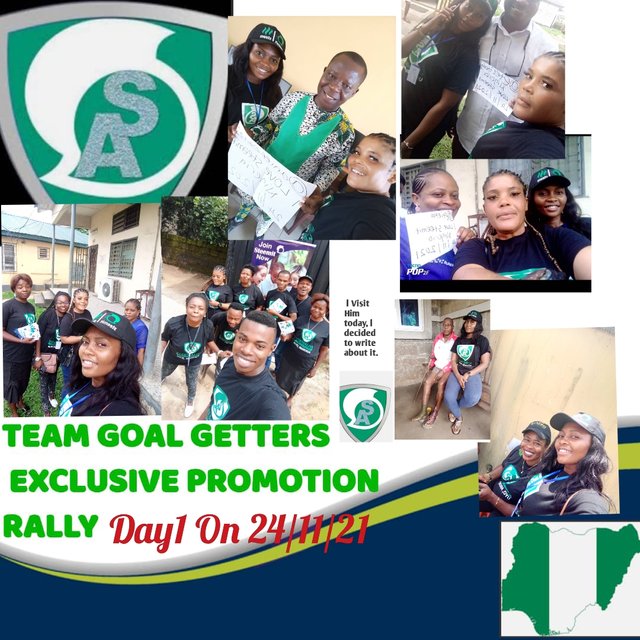 HELLO GREAT STEEMIAN AND STEEMIT PROMOTER
l welcome you all to my blog , Today is another amazing road show in uyo with goal getter team. I woke up this morning, checking on my covid-19 vaccine card, I realised that I am qualified for second dose today.
l decided to rush down to primary health centre barracks road, uyo. Fortunately for me AstraZeneca is ready, I collected my 0.05 ml of AstraZeneca covid-19 vaccine ,this is my second dose.
At least I have boost my immune system small with the vaccine,it remain for me to continue with my preventive measure like face masks , social distancing and regular hand washing with alcoholic based hand anitizer.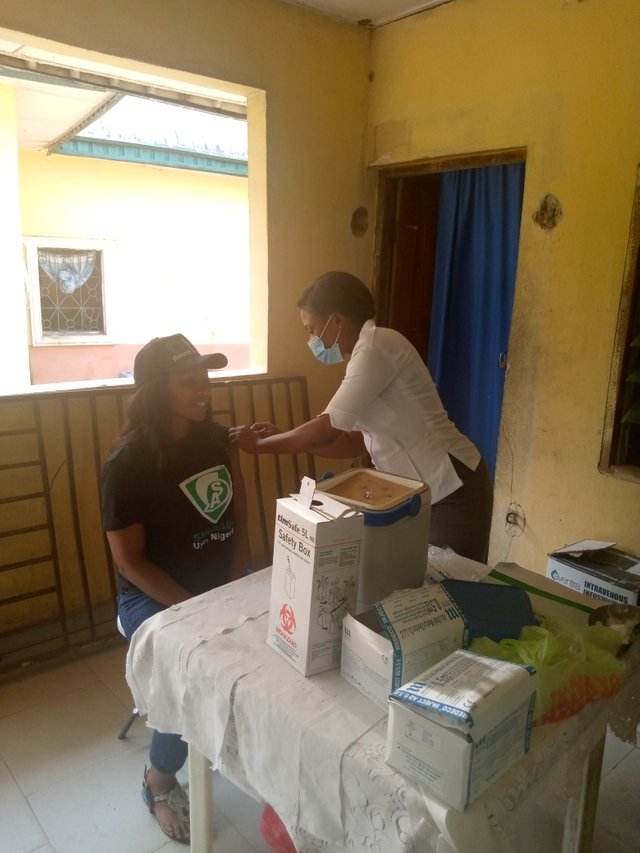 Receiving my vaccine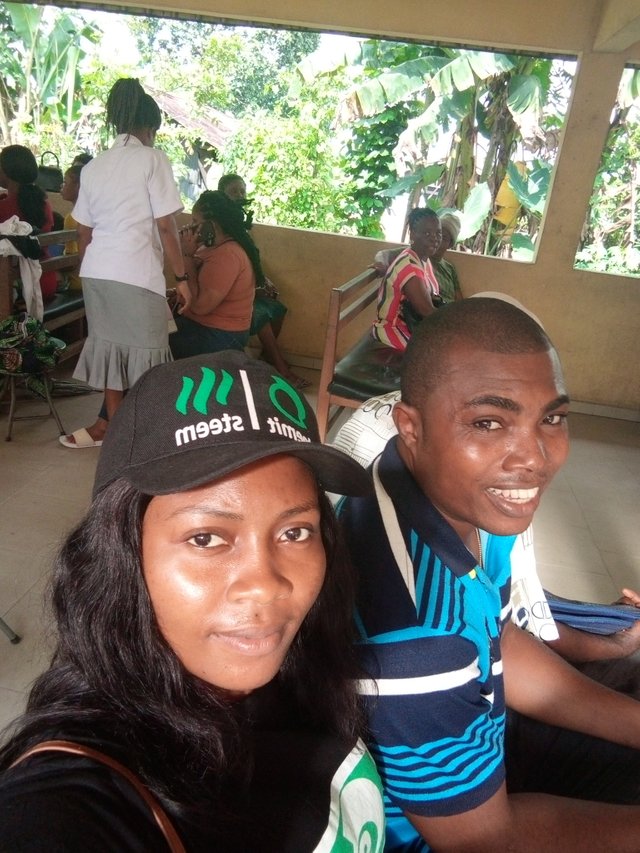 At primary health center

On my way,l open my WhatsApp page ,l saw that our team member are ready for promotion,l decided to call @chichieze to know where the location is, she explain that they are at University of uyo main gate. I was amazed to join them.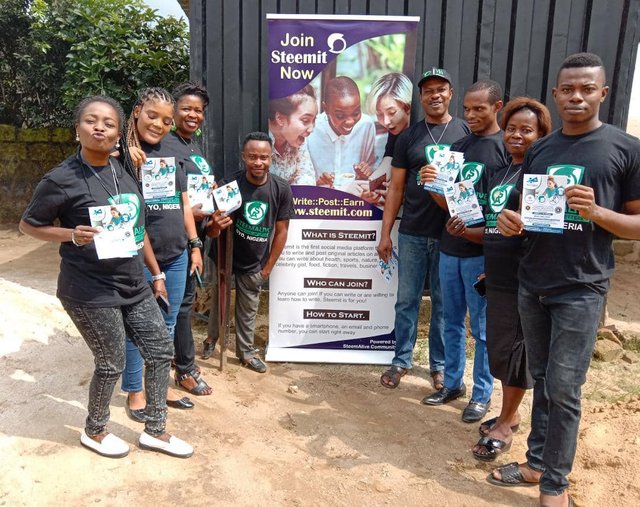 WAOO Beautiful team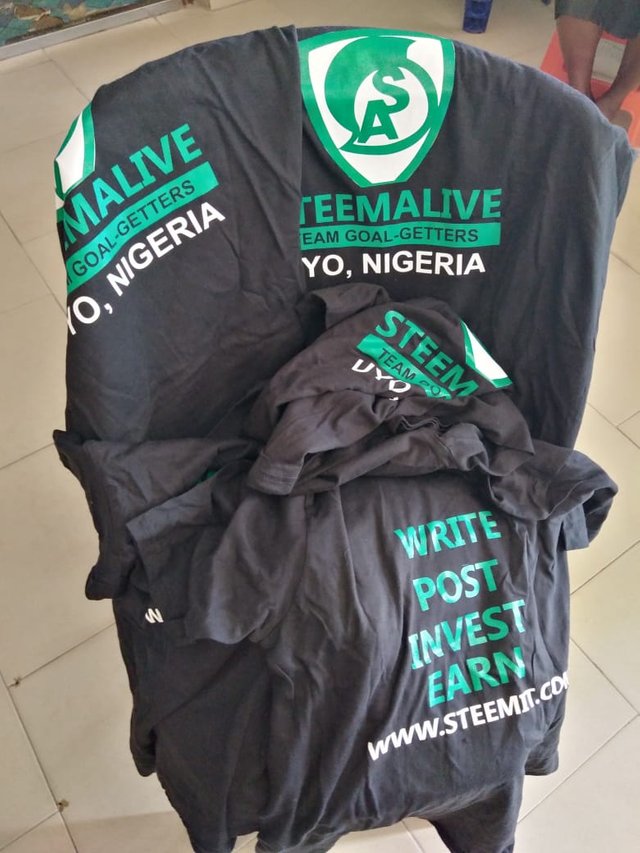 New t-shirt is ready

Goal getter team is on fire,they printed a new t-shirt and flyers for rally.Today is the beginning of the rally and it will end on 3/12/21.l decided to join.
Reaching our venue, that is University of uyo,l was paired with @mesola, we decided to go inside the Department of Fine and industrial arts.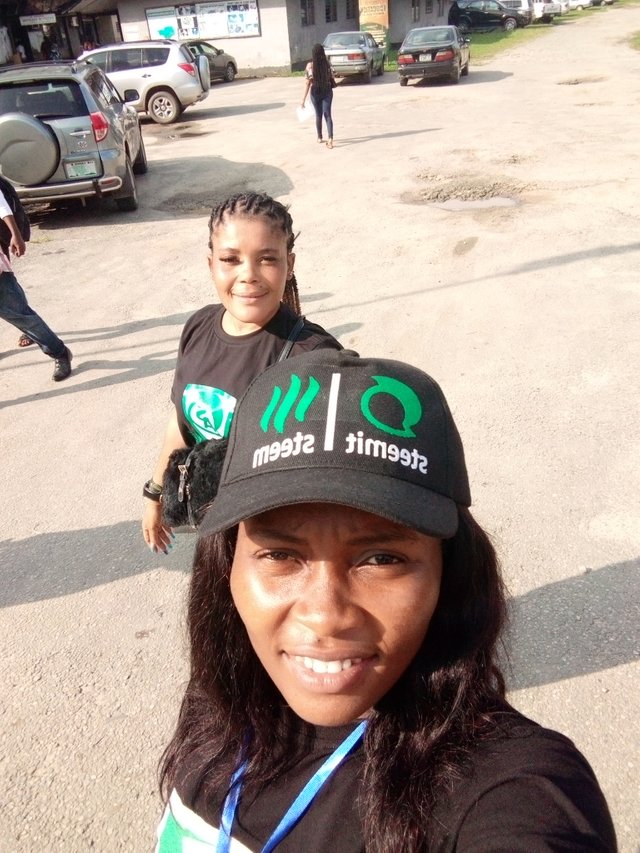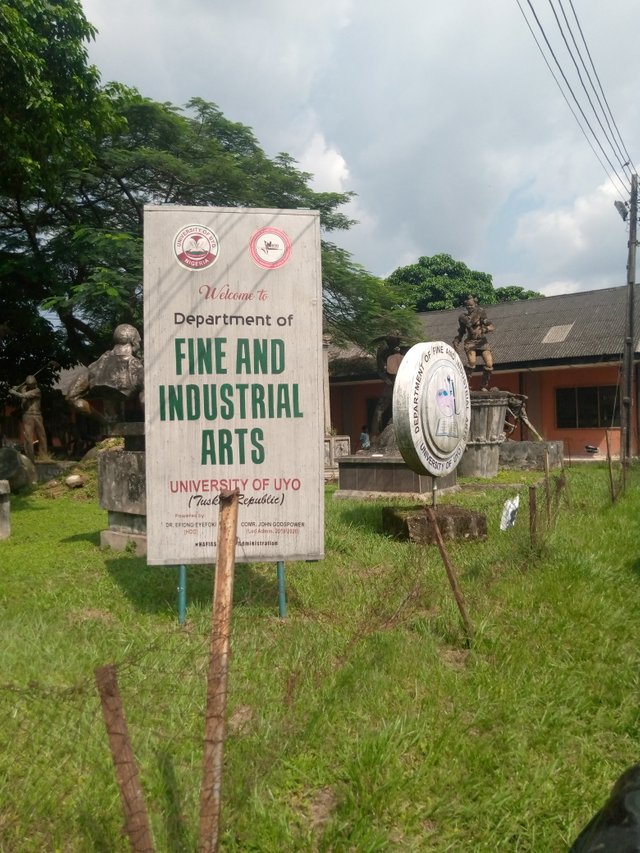 OUR PERSONAL EFFORT
Inside the department, there is a new library, we entered there, they welcome us and listen to us,we promote steemit to many people, some claim that they are too busy,some believe that it is a Poniz's game and many collected flyers and accept our invitation to meetup on 4/12/2021,
along the process, we have about four interested person,we register them and three Carry out their archivement 1.
Check below for Link👇
It was amazing to have this newbies today,l personally explain the meaning of #club5050 #club75 and #club100 to them become some of them said that they want to withdraw their steem at the end of seven days to see how legit steemit is. Some of them were delighted to know more about club5050 and alot of things in steemit platform.
Kudos to able Partner @mesola,she love steemit and she promote steemit with passion, l was amazed to work with her.
We promote steemit for more than 5 hours, and l decided to go and visit my uncle.
OUR GALLERY FOR 24/11/2021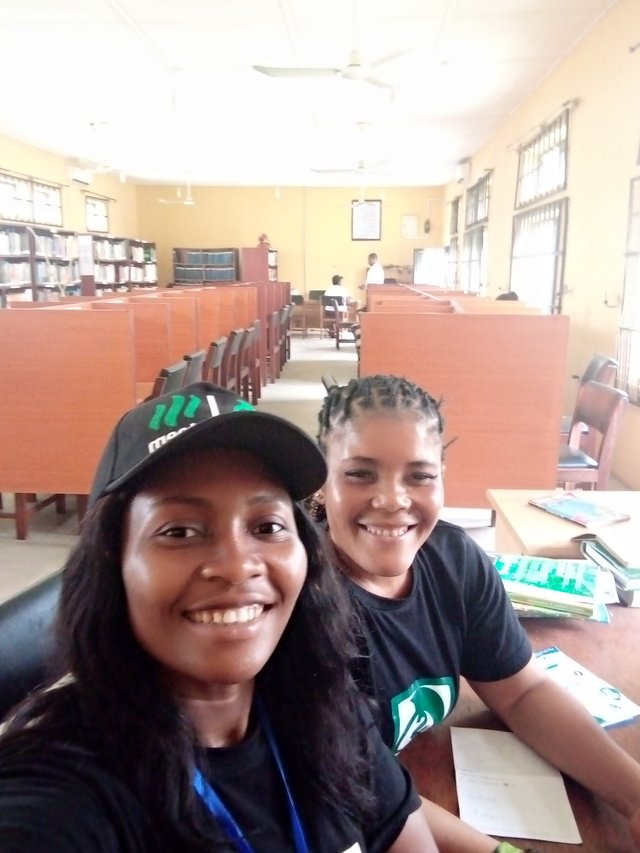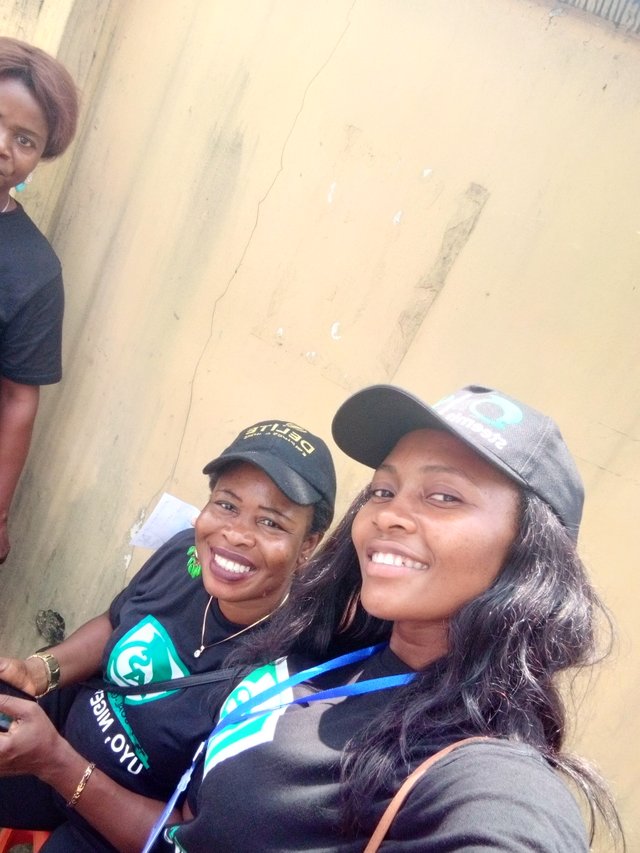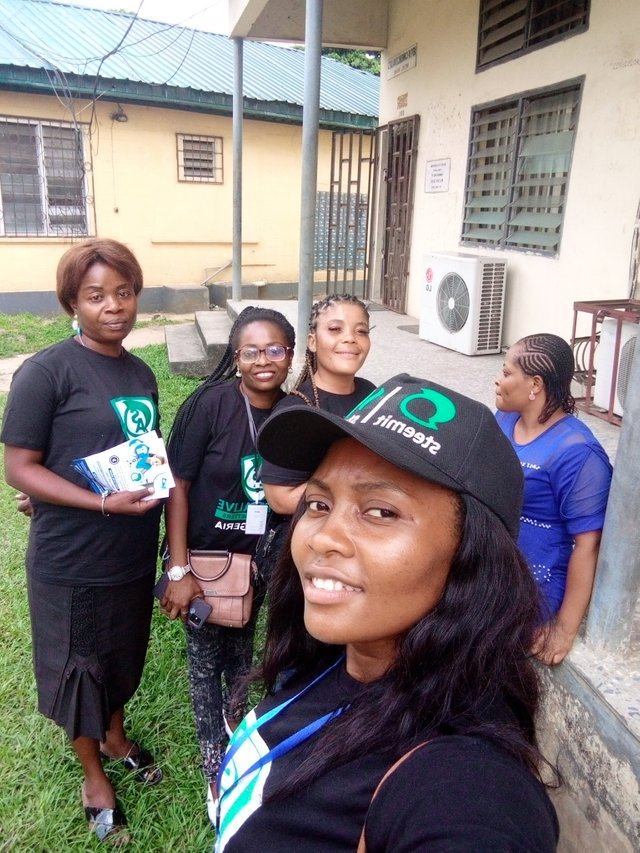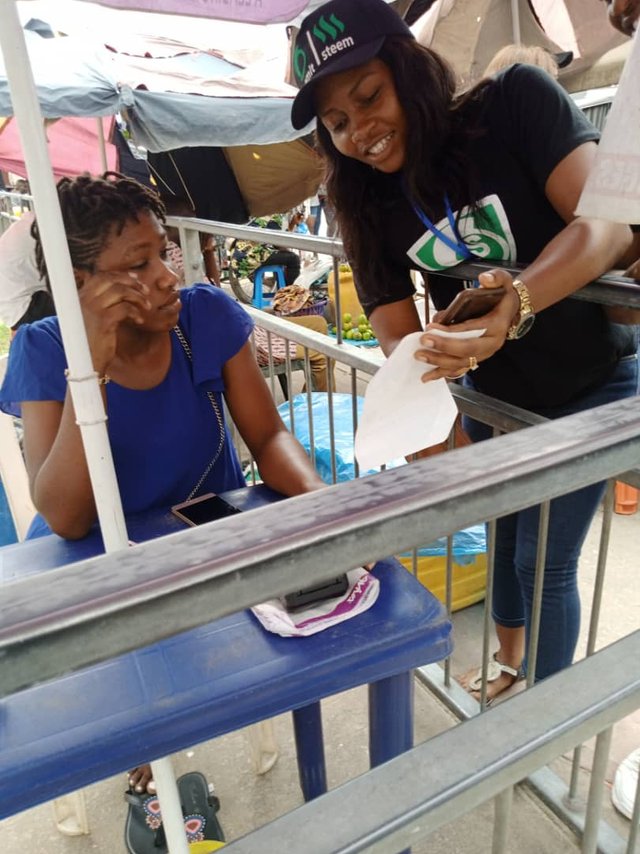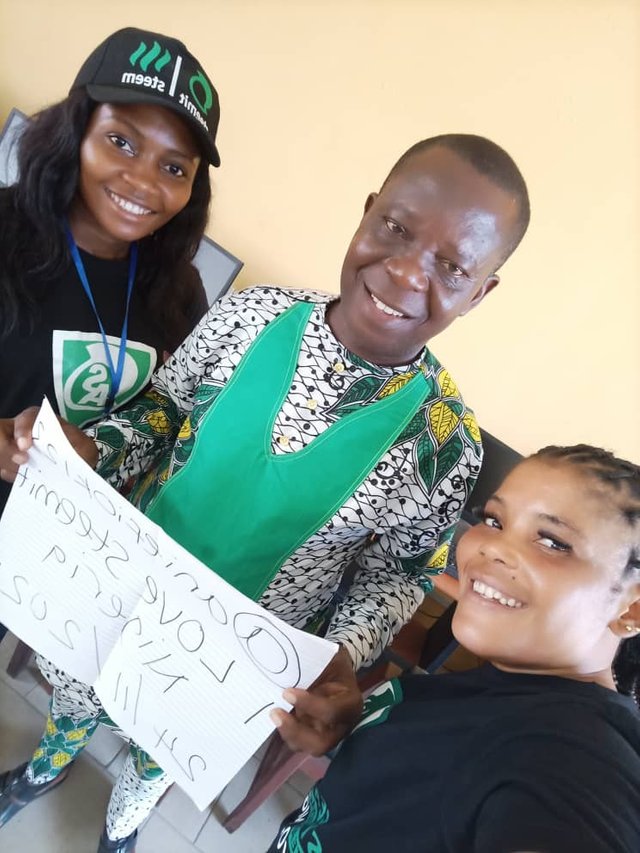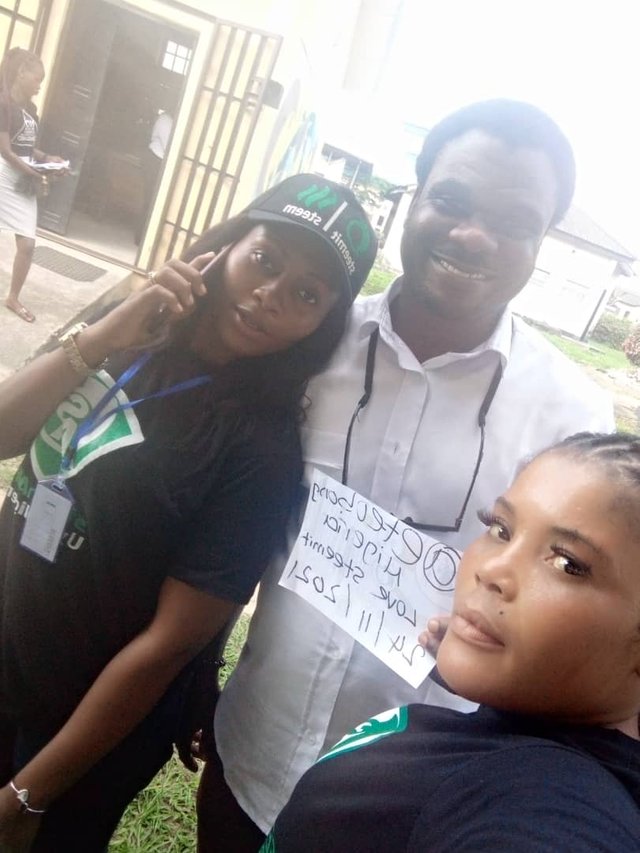 A VISIT TO MY UNCLE
After the road show, I decided to visit my uncle that is sick for a long time,he has being suffering with this particular disease for more than 5 year now, we spent all the money we have on his sickness, for the past two weeks, he can't walk, the pain became very severe. We decided to dump hospital and go for native treatment.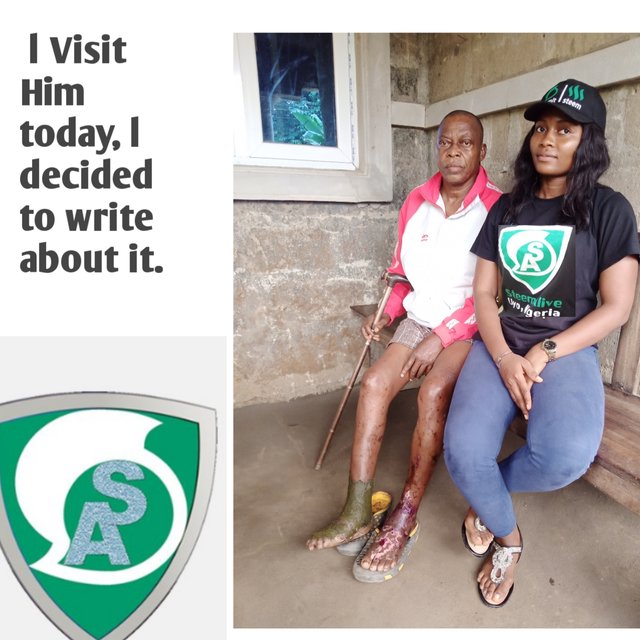 My uncle is a diabetic patient, as you can see clearly the wound is all round the leg and big toe has cut off.
Right now there is a place that we took him to, so they require us to pay hundred and twenty thousand naira for treatment. Every one in the family is tried and with tear in my eye, l can't hide it anymore,l decided to write about it in steemit because l believe we are one family.
My uncle has only one little
daughter.Her name is bright, she is 8 year, you can see that every thing boiled down to other members family.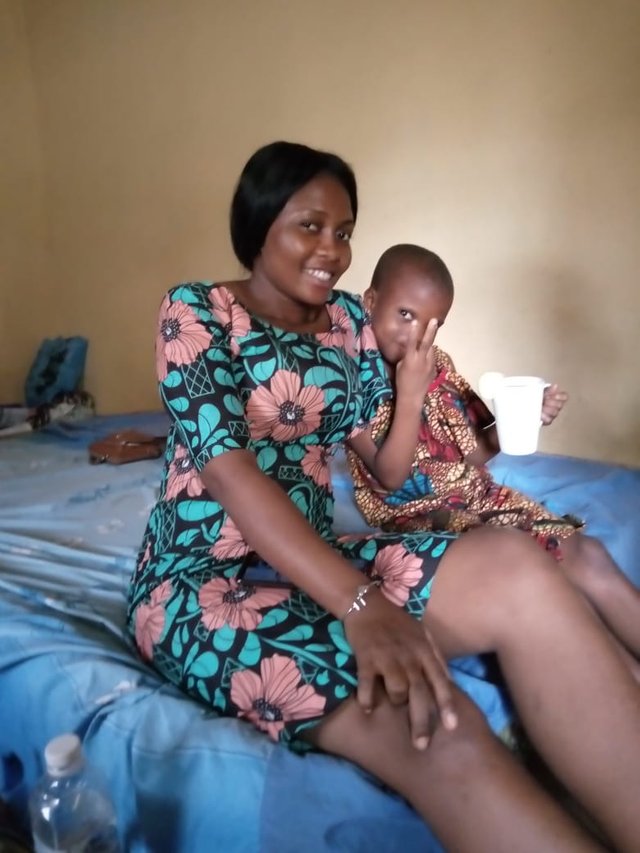 Currently, my uncle is a fire wood seller, that is what he use to feed his family, but right now since he is sick, he cannot Cather for his family,we are caring for him in every thing including food and health.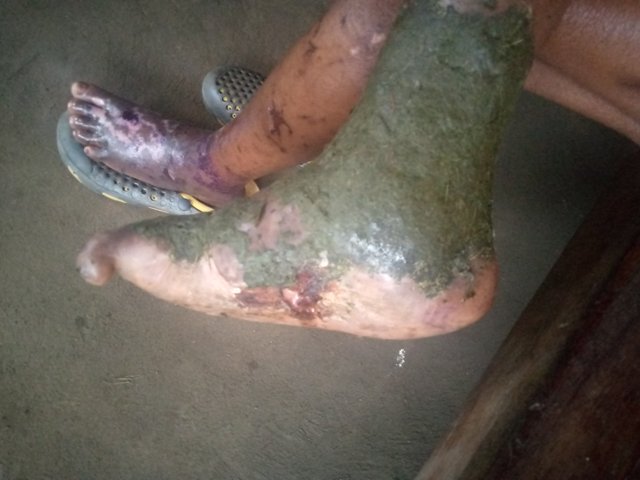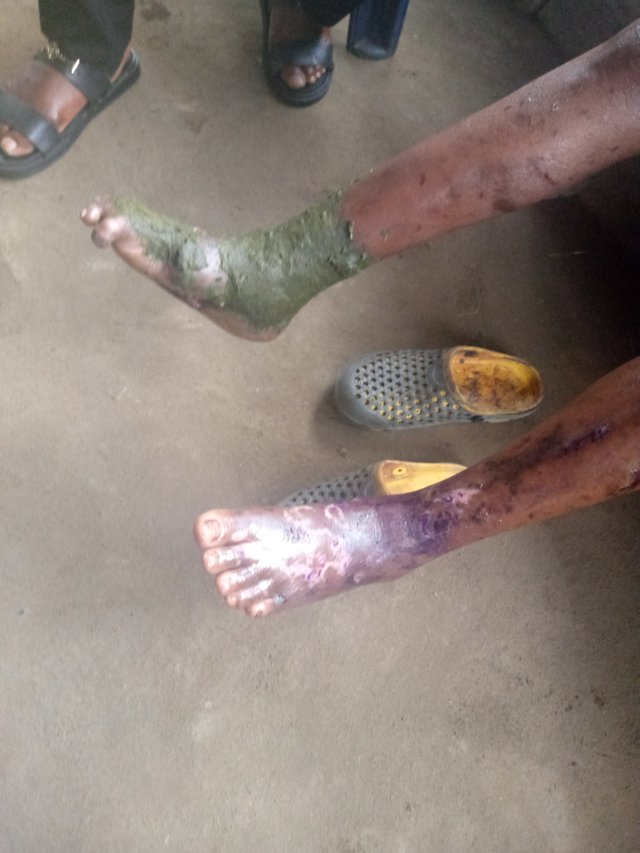 He legs
Please we need support to favor him life.
CONCLUSION
My special thanks goes @focusnow creating for this wounderful initiative. Because road show help us to introduce steemit to so many people and helped us individually to learn fast in steemit.
My heartfelt gratitude goes to @ngoenyi our one and only,uyo City cordinator for supporting and helping us in numerous way.
My thanks also goes to our goal getter team leader @ijelady for always being by our side, helping us to promote steemit in different dimension.
All thanks goes to all promoter, for coming around with one hearts, l valve you all.
Here thier @zomatex @ijelady @delight @chichieze @prudent85 @nsikakidem @mesola @akpan and other.
Currently l belong to #club5050 ,my post link is here