Week#2 Curation Report (May Session)| Finance & Technology | Quality Control Team| @steemcurator05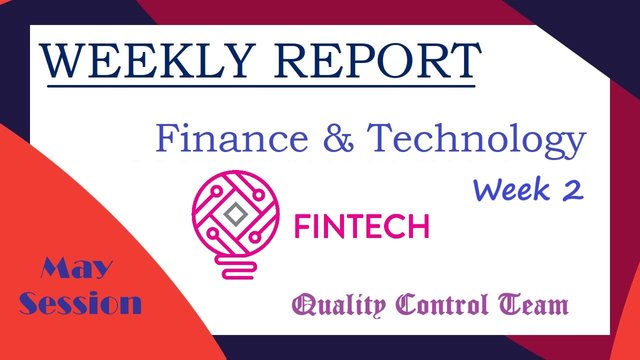 Hi Steemians,
The curation mission of the Quality Control team continues for its second week (May session), which took place from May 6 to May 12, 2022, when all members fulfilled their role with all professionalism and Diligently, they have upvoted many articles in varying proportions according to several considerations, the most important of which are the quality of content and the good form and organization of the article, as well as the club to which the participant belongs.
This week saw a slight decrease in the number of articles that were upvoted on compared to the previous week, but it is still a respectable percentage and if anything, it indicates the continued interest by users to write in these two important areas at the present time, but on the other hand, the large number of skipped articles are always very large and very annoying, especially since we always mention in our reports the reasons for skipping them, but it seems that many users do not pay attention to our comments, so as usual I invite everyone to read what we write so that all the terms are understandable to everyone .
And as usual, we'll go through more details, provide the most important stats and suggestions for this week, and finish the article with the seven most important, so we wish you a happy read.

Number of curated, plagiarized and skipped articles per day:

Number of posts per Domain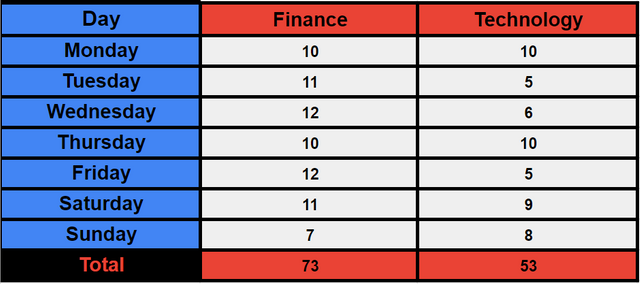 Number of posts per Club Status

Number of posts per Language


The observations of our curators :
@irawandedy 1st-day
In the second week of curation, Friday May 6, 2022, I experienced many problems, I have checked 44 posts in almost 10 hours, this is due to the lack of content relevant to the theme so 27 content must be skipped with a note: 8 posts that are not relevant to the theme , 1 post found plagiarism, 3 posts that have a fairly good quality but have received 3x support in the previous week and 2 posts that are not members of the club.
Of the 17 curated posts, generally in English with a description of club5050 (8 posts), club75 (5 posts) and 4 posts belonging to club100.
@fredquantum2nd-day
During the curation for this day, I found a few quality articles, not the best we have seen recently but it's not bad either. In addition, a few ones were ignored due to low quality and their unsuitability for the #fintech tag but not much as compared to my curation last week. That being said, no article was found to be involved in plagiarism this time.
@kouba01 3rd-day
This week, 15 articles were upvoted in varying proportions according to several measures, the most important of which is the club to which the user belongs, as well as the value and quality of the content offered. Most articles were in English at 73%, followed by Spanish and Turkish. We also recommended a balance between the two areas (46% for finance and 54% for technology), which is desirable for content diversification. On the other hand, there is a gap in the percentage of users belonging to Club 5050 46% Club 75 27% and Club 100 27%, so we invite most users to join Club 75 and 100 to get a value of higher vote.
Also, 26 articles were ignored for several reasons, the most important being the low level of writing or the absence of club membership. We also noticed several articles that are part of a challenge competition, which are voted by SC02, so it is not possible to benefit from two votes at the same time.
@shemul21 4th-day
It's really great to get more posts on our topic. This week, the number of authors writing quality posts with our tag has increased. Some posts were skipped due to low quality. There are also some irrelevant posts I got that are not related to our theme. I have also commented on their posts who are not following the club event. There was no plagiarized content.
@nane15 5th-day
It was a pretty unproductive curation day, I think due to bad luck, I couldn't spot good content, overall there were few posts, much less good quality posts. I still think it's because of the challenge, eventually people will post more.
Note that on other days people posted more, it seems to me that the low number of posts today is just a product of variance.
There were 2 posts skipped for having already received 3 votes by the time my turn came, 20 skipped for poor content, a total of 22 skipped posts.
I still can't find really good content to be recommended as the post of the day, users don't make an effort to make complete and quality posts.
On May 12, I did not realize that I had started a section with the SC05 account on my PC, where I started to curate content under the idea that it was in my account, I gave a total of 12 votes at 35% voting power , when I notice my mistake I remove each of the votes, I apologize to the users and my team.
@pelon53 6th-day
In this opportunity, I got several quality posts, I see that users are making more effort to make more important posts.
However, there are a large number of users who do not participate in any club, so there are also low quality posts that did not receive the vote. I found several posts using the wrong tags, just to receive support.
This time there were more Finance and Business publications than Science and Technology publications.
@chiabertrand 7th-day
During my curation this week, I noticed there was a great decrease in terms of content quality and I had to still skip many because of several reasons
Most of my skipped articles were content not related to Finance and Technology categories, other articles were users who are abusing and violating #club status or not belonging to any club, other skipped articles were articles which the authors had already benefited from sc05 account 3X within 7-days while I also skipped one article because the user is still very new to the platform with a reputation of 37.
I curated an equal number of articles belonging to #Finance and #Technology which was really a fair game. I hope to continue seeing more users creating articles under this two themes so as to always stand chances of receiving support from SC05 account

The 7 best articles selected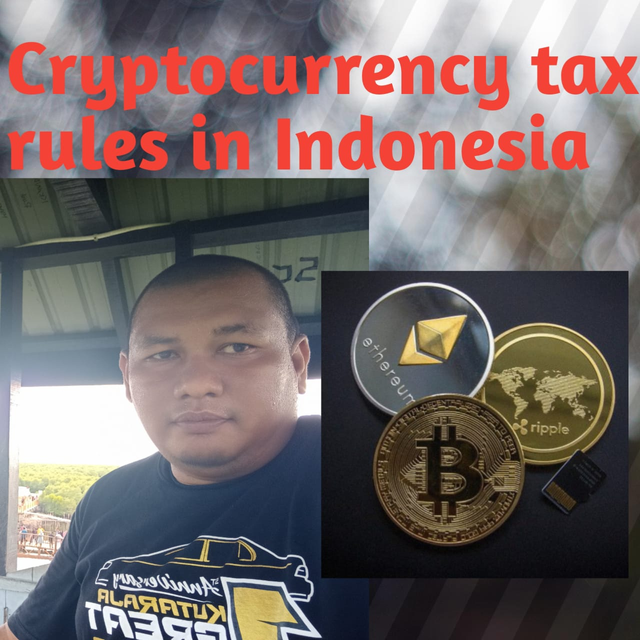 The article : Link
The author:@muammar607
Club status: #club5050
Chosen by:@irawandedy
Why?
In the curation period Friday, May 06, 2022, I chose a post with the theme "Cryptocurrency tax rules in Indonesia" as the Best Post, Tax regulation on crypto is the initial foundation for the Government's recognition of this asset in Indonesia, in this post I see it contains important points about triggering the crypto investment climate in Indonesia, especially since the Indonesian government has stipulated Minister of Finance Regulation No. 8 concerning Procedures for Collection, Deposit and Tax Reporting. With educational information written directly by experts in the field of financial analysis, I think this post deserves to be a reference for platform users to believe that crypto investments are protected by the state, especially before there was a Commodity Futures Trading Regulatory Agency that guaranteed crypto investments registered under the institution.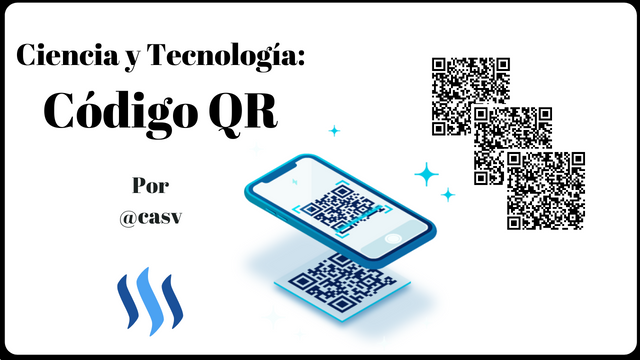 The article : Link
The author:@casv
Club status: #club5050
Chosen by:@fredquantum
Why?
I found this article to be educational as it took the audience on a ride about QR Code "Quick Response Code". The author listed some of the areas this technology is being utilized which include the commerce world, art, cemetery, and so on.
The user has touched detailed information about QR codes that would interest others out there to get familiar with it and understand its usage beyond shops and a few other popular places. It deserves the top spot for the day.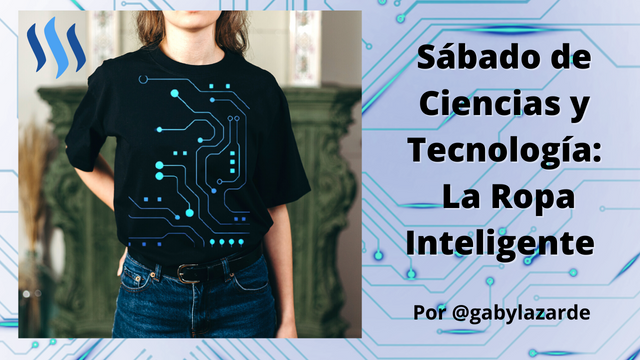 The article : Link
The author:@gabylazarde
Club status: #club5050
Chosen by:@kouba01
Why?
This week, the writer introduced an interesting topic in the world of technology, namely smart clothes, and did a good research on these products. It is an easy-to-understand and content-rich article, in which one can get an idea of the history and inspiration of this innovation by citing after some of the functions of these objects.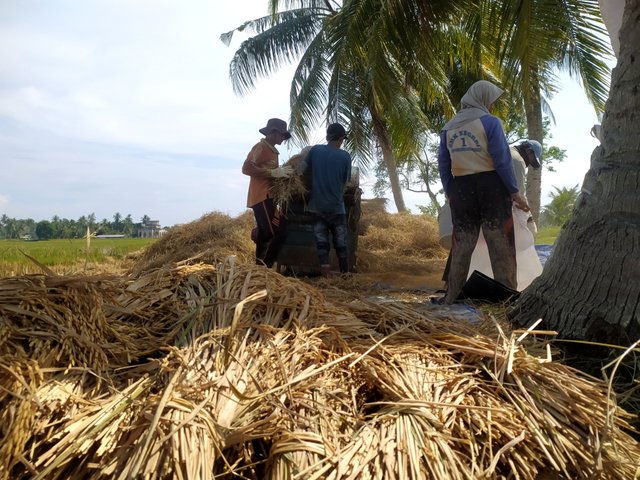 The article : Link
The author:@miftahulrizky
Club status: #club100
Chosen by: @Shemul21
Why?
This post is currently at the top of my curated posts list. The author shared a local agricultural business. It's a very popular and ancient business for humans. The main development in the rise of human civilization was agriculture. The author also discussed the calculations for the business in both local currency and Steem. It's a real business, and the author is trying to promote real businesses on Steemit on a regular basis.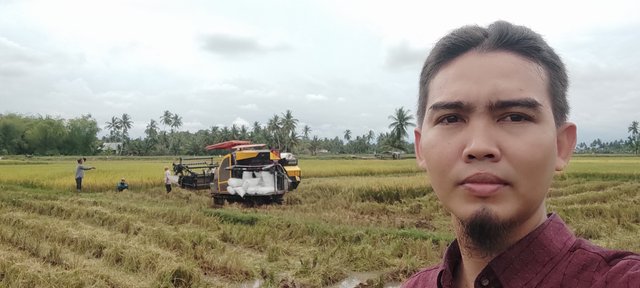 The article : Link
The author:@abialfatih
Club status: #club100
Chosen by:@nane15
Why?
It is always good to see how hard-working people appear on Steemit, this is a publication that reflects on machines and workers, the irony that automation takes jobs away from many people.
It is good to read this analysis, from a person who works in this business. He tells us about everything, a bit of history and the change so far, a financial analysis in a rural setting.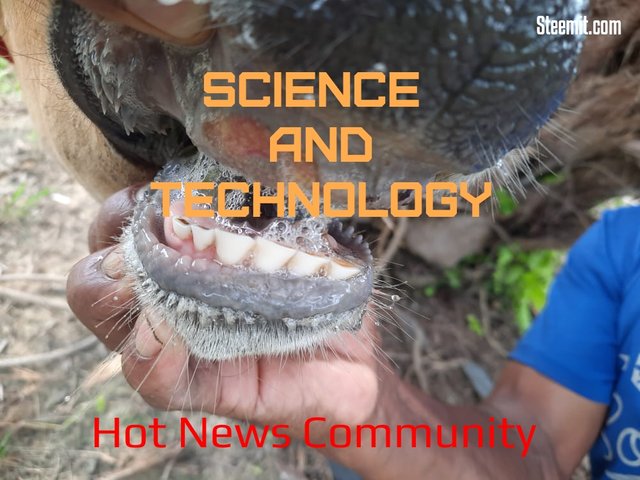 The article : Link
The author:@alee75
Club status: #club100
Chosen by:@pelon53
Why?
The author explains about the diseases of bovine animals: lumpy skin disease and foot and mouth disease and how these diseases have been increasing in Aceh province.
Although the government has provided a certain number of doses to vaccinate cattle, they are too few for the number of animals in these provinces. If the necessary measures are not taken, it can affect the livestock sector and of course the community in that sector. He explains the type of vaccine they use.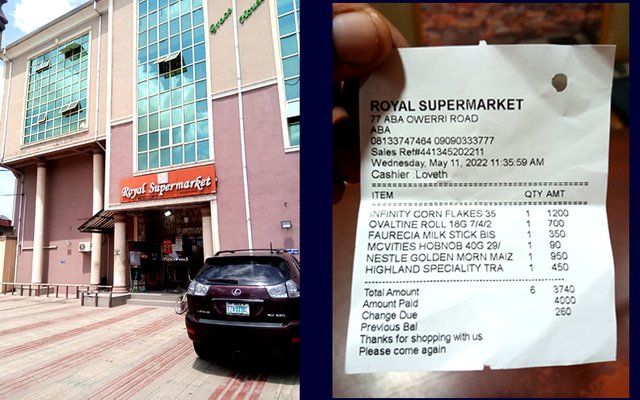 The article : Link
The author:@focusnow
Club status: #club75
Chosen by:@chiabertrand
Why?
During my Curation this week, I came across this user's article which I had no choice but to select as my top post for the day because of the manna and approach which he took to give a detailed review of a local business in his City. He visited a Royal Supermarket and made a good review of most of the goodies found inside the supermarket and all their prices in his local currency as well as in STEEM. He went ahead to also purchased some goodies in the supermarket at affordable prices and presented to viewers the receipt. This is why I had to select this author's article based on the originality of the article because he did a valid review and went ahead to purchase some products at the supermarket center.

Best Regards,
Our Curation Team
@kouba01 - #club100
@Shemul21 - #club100
@pelon53 - #club100
@fredquantum - #club75
@nane15 - #club75
@irawandedy - #club100
@chiabertrand- #club75

Cc:-
@steemitblog
@steemcurator01
@steemcurator02