Weekly Report as Country Representative of India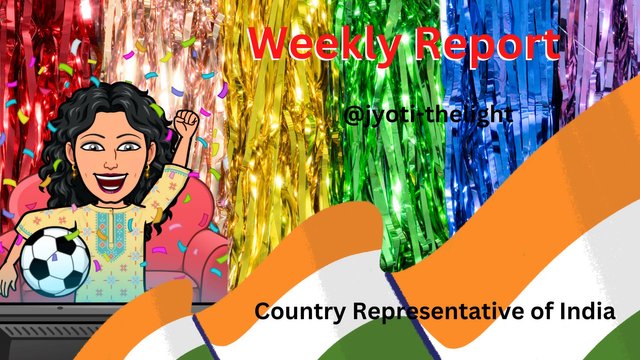 Hi friends,
I'm glad to submit my activity report for the previous week during the third week of this month of November, this month I have celebrated 5th anniversary on steemit as I joined steemit on 17th of November 2017.
My activities
I presently have 19,635.312 STEEM SP in my wallet, an increase of almost 500 SP from the previous week (17,733.55 SP (19,275.70 + 5,046.43 - 6,588.59). I've granted the communities of #SteemPhotos, #SteemKids, and #Hindwhale a combined total of 2K SP, 300 SP, and 5K SP, as well as 250SP assigned to @pea07 as the sponsor reward for the contest on the #hindwhale community. I've had the chance to read a variety of remarks in my capacity as a community administrator, moderator on numerous committees, a representative of my nation, and the community's curator. I agree with the authors that the writing is generally great.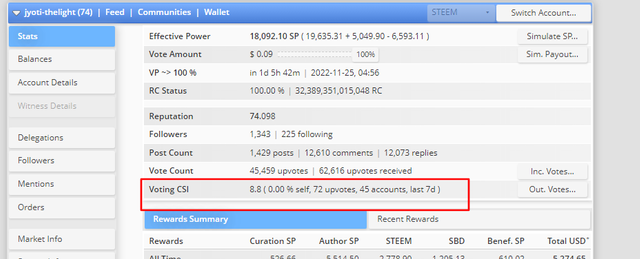 As I am one of the administrators and moderators of the communities, one of the CRs of my country in which I participate, constantly communicate with our co MODS and admins via Telegram and Discord to address the issues raised by the community members and Mods. This time, one of our community was chosen for the sixth season of the engagement contest, so I was involved in the discussion about arrangements contets, conduct, and subjects.

Powerup
We must continually power up if we are to be able to support both ourselves and those who relied on us on this platform. I persisted in #club75, and yesterday I did a powerup for 89.569 SP, bringing my weekly total to 292 SP. I've been using Steemit for a while, so I'm familiar with how valuable Steem power and power up are. Everyone should increase their power while maintaining their excellent name. You must power up if you want to consider your promising future on the Steemit platform. If you want to build up a successful niche for yourself on the Steemit website, you must keep growing as you amass more power-ups and get stronger. I often power up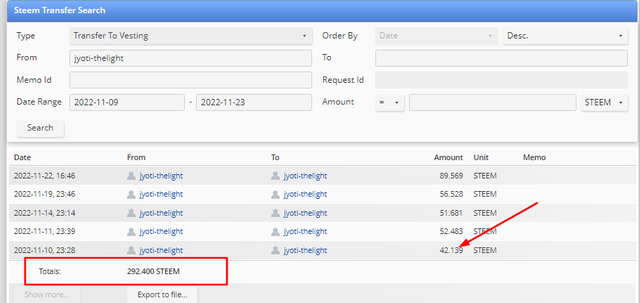 Promotions and Awareness
This is my fifth anniversary post "Celebrating 5th Anniversary on STEEMIT" and in this post I have shared five years of my experience on Steemit and I hope this will give hope and encouragement to newbies.
---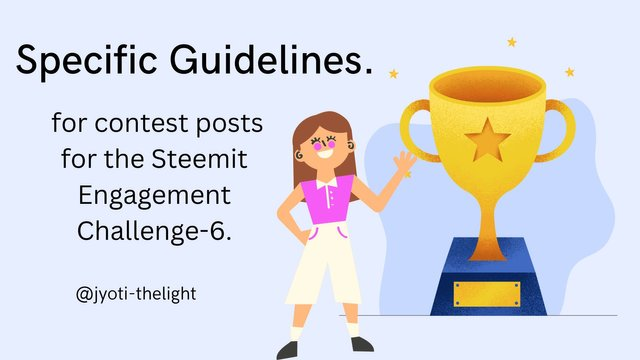 In addition I was publishing an honors post about an engagement contest for members of our community with a title of Specific guidelines for contest posts for the Steemit Engagement Challenge-6. Through this, those who are not familiar with the Enggment Study have been informed about its legal schemes and guidelines. I hope those who read this will benefit.
---

Contests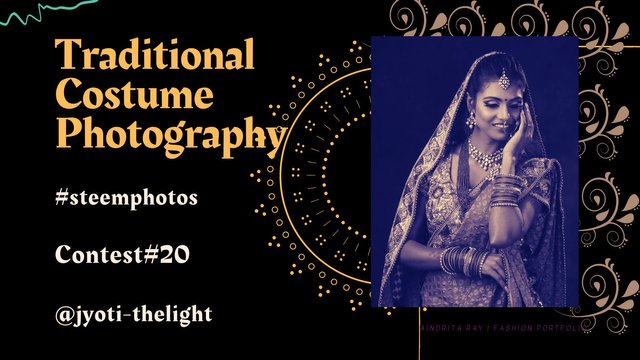 In order to motivate people, I've been setting up contests and giving prizes to community members in communities like #Hind Whale community, #steemfoods, and #steemphotos as an administrator and moderator in many groups. Up until now, I've consistently held competitions and distributed awards.. this week I announced a new contest:Steemphotos contest #20 || Traditional Costume Photography and it is now succefully running and many entries ae arriving.
In addition, we are organising engement contest Steemit Enagagement Challenge: Season 6 Week 1 - What outdoor games did you play as a child that aren't famous worldwide?
in our #hindwhale community.

Greeter report
I especially like helping those who are just starting out on Steemit. I have regularly given them advise and answered all of their inquiries through my postings and comments. I also welcomed new members this past week. I'm also personally texting them on Telegram and Discord to answer any questions they may have. Here are some of the greetings and suggestions I provide for helping new members and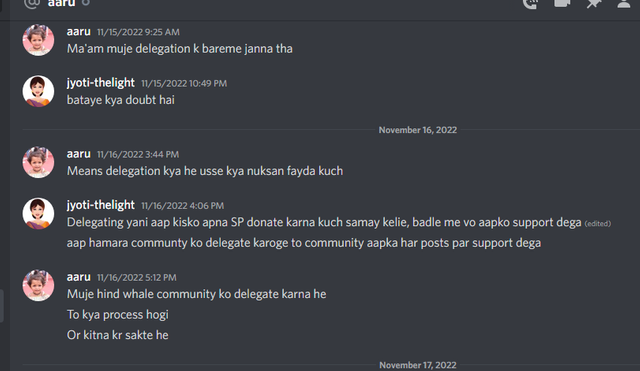 Conclusion
I will be able to understand the importance of my role as a CR for my country because I have more obligations and am in such a crucial position. I'll try my best to motivate and direct new site visitors in the right direction so they can produce excellent, spam-free, and original content in the future while adhering to the Steemit rules and principles. I also pledge to help a lot more people through our new community. I regularly organise contests and award prizes to entice newcomers. As I continue making posts, I am able to learn more here, and I believe my knowledge is expanding even more as I share what I have learned with others.
Thank You.
Regards,
@jyoti-thelight
Country Representative, India.