#club100 || Country Representative Report, Ghana || 21st January, 2023 - 27th January, 2023.
Hello Steemit
Greetings to all and sundry. It is such a pleasure to be here with you. Let us try to power up to stay relevant on the steem blockchain and also to support the steem economy. I have being on the club100 initiative from the very first day I joined steemit and it has benefitted me a whole lot. It is always a pleasure. Each week a report is shared and I would like to submit my country representative report for Ghana for you to peruse through. I have great conviction that you would love every bit of it.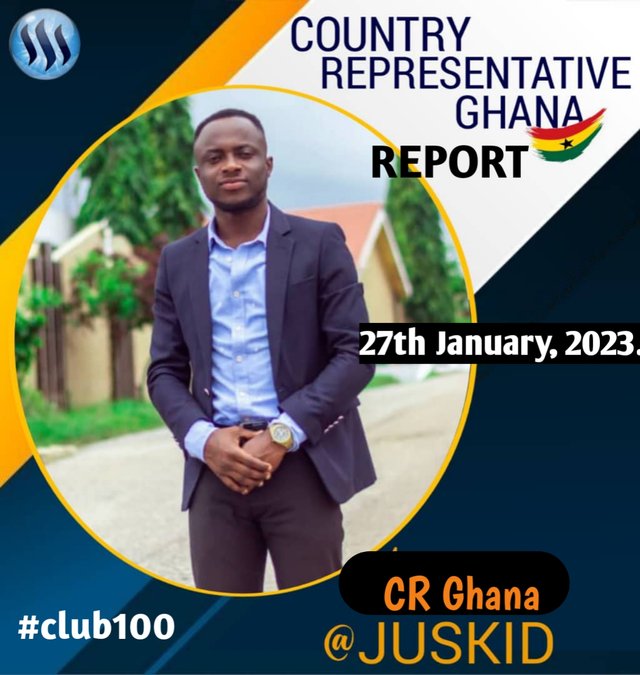 Outstanding Steemian Initiative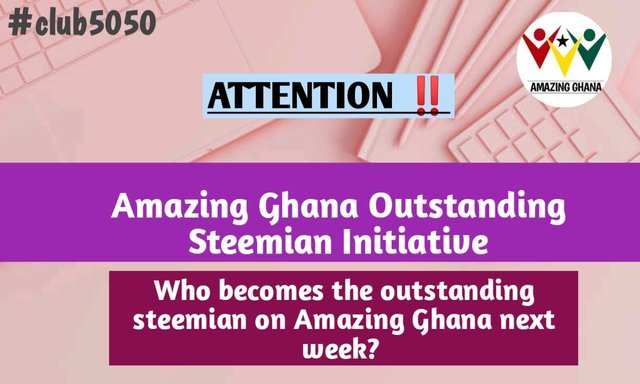 Outstanding Steemian Initiative


The Ghanaian community brought this initiative to help make community activities very engaging. This was initiated by me and the intention was to reward steemians who do their very best to help community activities and initiatives a reality. There has been a success anyway except for the fact that funds that was help this initiative were not coming. But truly, you have all done your very best to make this a success. With the few members we have, the platform is very lively and super engaging. Members share, they comment, they vote and this is helping the platform a whole lot. Power up was also checked and observed in order to check activities on the platform.







Amazing Ghana Account Check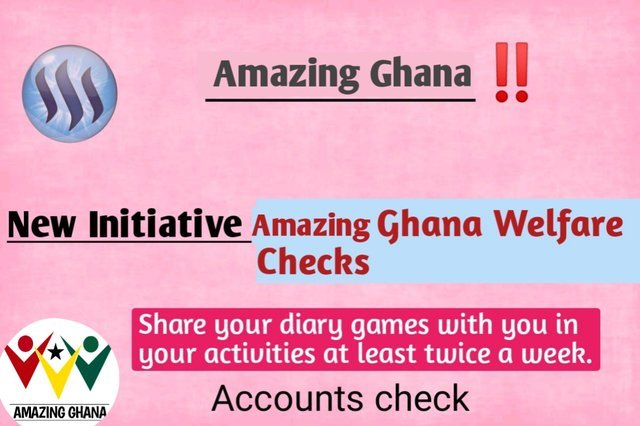 Welfare Checks


As a country representative for Ghana, I make sure that I verify all the posts on the platform to make sure that they are credible and reliable to be on the platform. Diary Game checks are included in the verifications to make sure that members share so that we can observe and members and cater for each of them. Farming accounts and other accounts are also checked so that, the platform will be free from threats. This verification has made the platform very attractive and reliable.

Juzkid Curation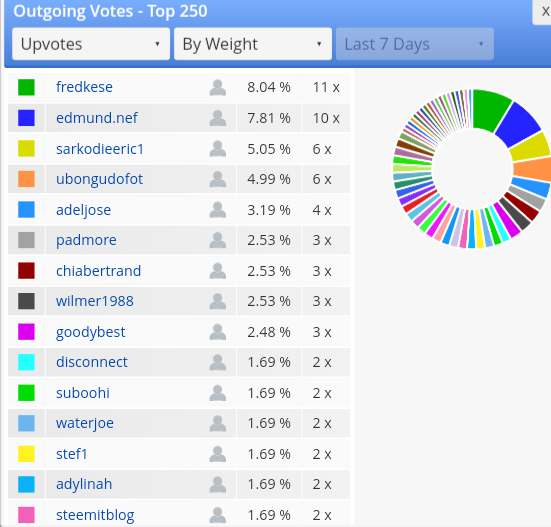 In my voting aspect, I make sure that I vote on all posts I verify on the platform. With the additional steem power added to my own, I use it effectively to support members. I do not just do that but I also make sure that members who write with the Ghana tag are also supported very well. I most times after voting urge members to keep on voting and power up. Leadership I believe is by example therefore I make sure that I do this and encourage members to do same. I also support the smilenigeria project by share my post and given 25% of it to support the project and also vote on posts to support the project. This I know has helped the project alot.

Plagiarism




Steemit team frowns against thievery and acts of irrelevant copying. As a country representative for Ghana, I verify posts on the platform and share my concern on that. I also make members know their percentage of uniqueness and plagiarism. Posts that are seen as plagiarised are considered as balderdash in other words gibberish or meaningless. This has made the platform very attractive. I therefore urge everyone to cite references accordingly.

Amazing Ghana Curation




With the Amazing Ghana account which has the accumulated steem power of members, I make sure that I curate on all the posts of members on the platform and also on the Ghana tag and urge them to also share with Amazing Ghana which is also the Ghanaian platform. I always share the link for delegation under every post on the platform so that members can also delegate.






Power Up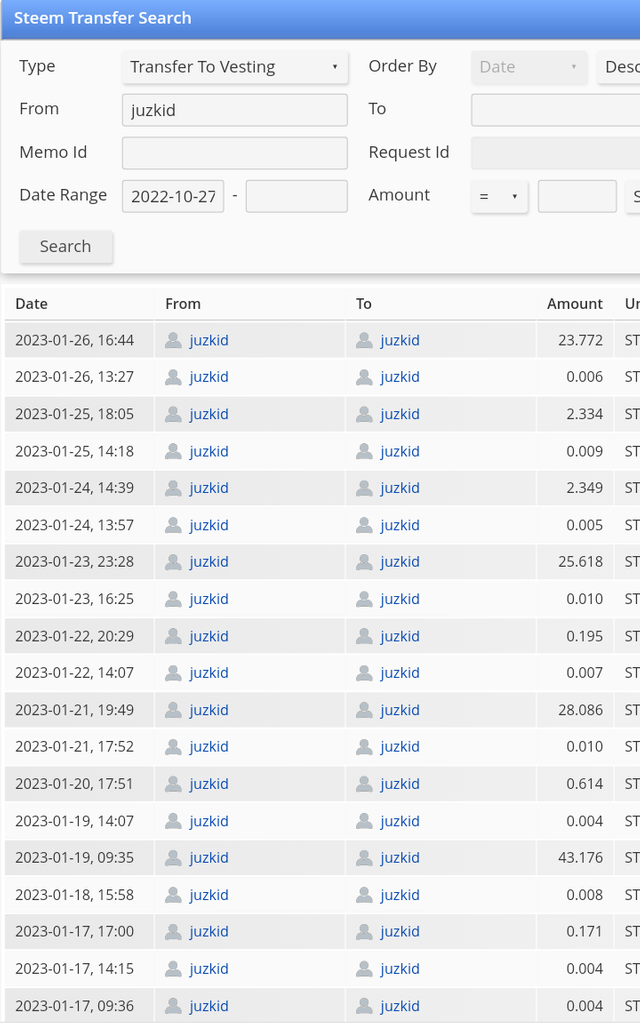 The effectiveness of power ups make the platform grow. A steemian who also power up grows very well. He or she becomes very powerful and climb the steemit ladder. Steem is always the power and as a matter of fact, I urge members to always power up after I verify their posts. From day one I joined steemit, my power ups are very attractive. I have never power down before and this has made me an ambassador of the club100 initiative. I make sure that members copy same habit on the platform.






Future Events




Every formed discourse needs growth and it is promised that this year has alot of growth on the steemit platform. Steemians must stay optimistic for a great future for steemit. I would keep verifying posts on the platform and always urge members not to rest on their laurels but keep the passion spirit. I will continuously stay relevant by keeping on posting and urging members to also keep on posting. Outstanding Steemian Initiative will be intensified and members will continuously be acknowledged. Power ups will be a daily routine for members and everyone will be urged to do so. Personally, I will keep supporting the smilenigeria initiative by always setting power for solarsteem25pc. I will also urge my members to also do same. Commenting under posts will also be intensified to help members and urge them. Members who use the Ghana tag will also be encouraged and invited to the Ghanaian community so that we build it together.






To Conclude




I would like to say a big thank you to everyone who support steemit activities. Let us keep on doing this good job. A big appreciation to @sarkodieeric1 and @edmund.nef for their goodwill, tenacity, industry and support for the community. To everyone, I am humbly inviting you all to Amazing Ghana. Let us enjoy the amazing part of steemit on Amazing Ghana. I urge you all to join us. How can I forget, to the Steemit Team, Ghana and I are very appreciative towards your goodwill and love. Thank you for always indulging as on the steemit blockchain. Steemit belongs to as all. Let us make our better the best. Long live the growth of steemit.
Thank You
CR Ghana 🇬🇭
Ayekooo!!!
Best Regards