Curation Report, Team #4 / Week #3
Greetings fellow Steeminians.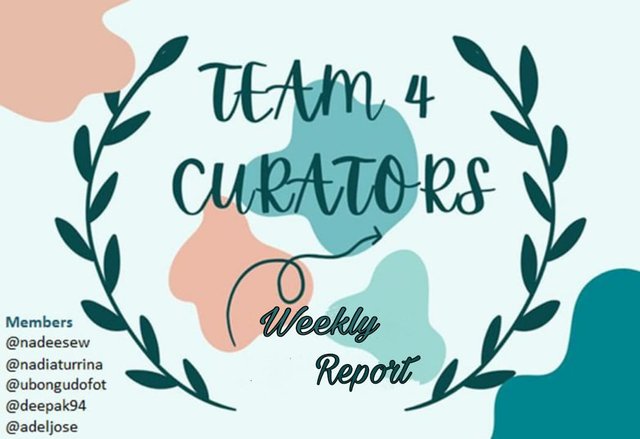 Image Created By @nadeesew
After performing as a team another week of curation with the account Steemcurator07, we can say that it has been a period of good content where we managed to enjoy good content through the diaries, challenges, and other good participations, which we have reviewed and supported taking into account the standards or rules suggested, such as:
Be original, since plagiarism of content is not accepted.
Be integrated in one of the investment clubs, that is to say, that at least 50%, 75% or 100% of its rewards are activated.
The content must be exclusive to Steemit
Show good activity on the platform
It's time to show the summary of our management during the third week of curation with the SC07 account, managing to synchronize in the best way the schedule changes of each of the team members, and providing support to each other, in order to efficiently use the VP of the curator account.
Without further ado, here is a summary presented by "categories" of what was the third week of Team #4 curation

During the period from 09/16/2022 to 09/22/2022 we were able to support 183 publications and 19 good quality comments, for this, we had the dedication to visit the different tags and communities in order to cover a greater diversity of content and / or users, below is a summary table of content and comments supported per day.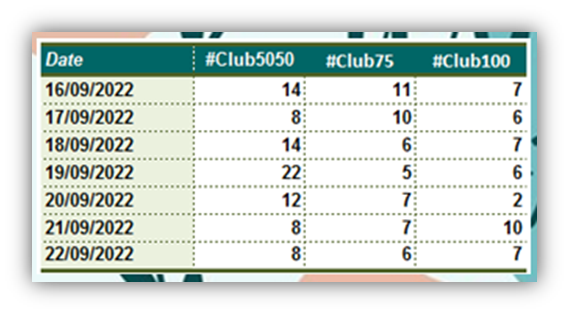 N° of Publications Supported: 183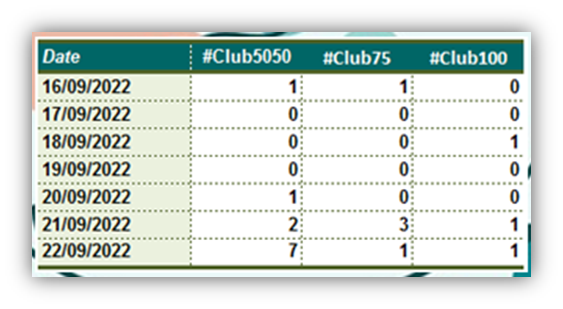 N° of Comments Supported: 19
---
Below is the summary of support by content type, with #thediarygame remaining the most used hashtag, followed by #challenge #lifestyle and #creativewriting.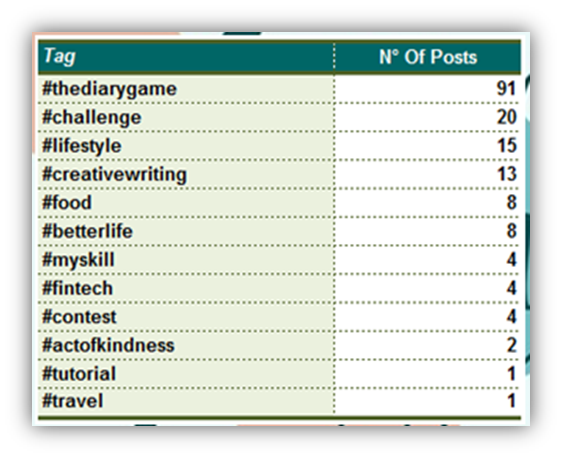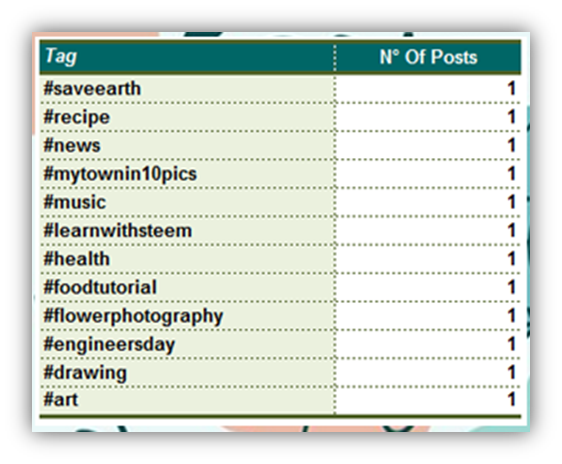 ---
We continue to share the summary of important information, showing now the number of users by "nationality" that were supported by the team during this period.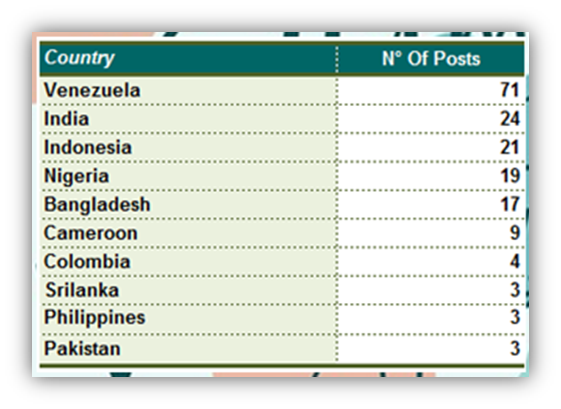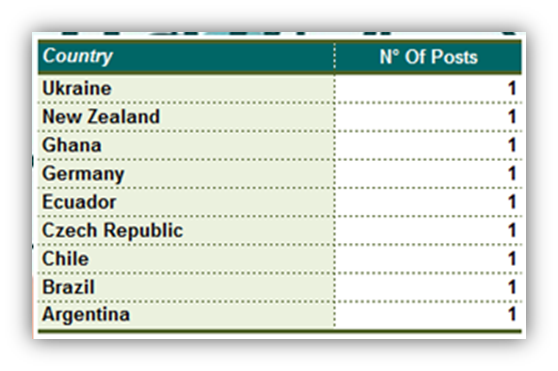 ---
To finish with the curation summary, we present the different communities that were visited and supported thanks to the good content that was shared in each one of them, in total there were 32 communities that received the support of team #4, in addition 2 free categories were supported that were publications that were not shared in established communities.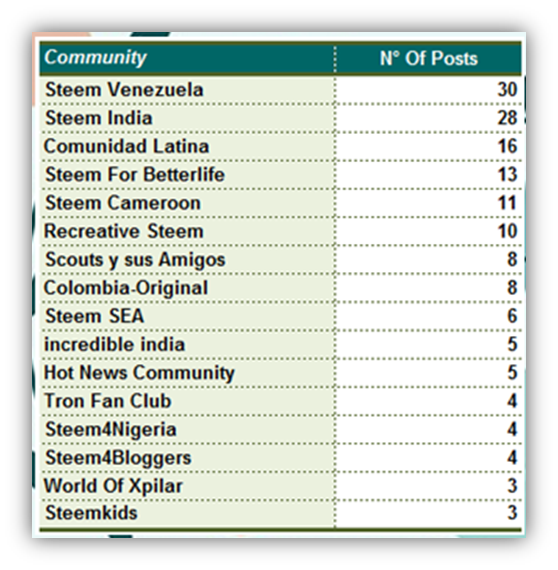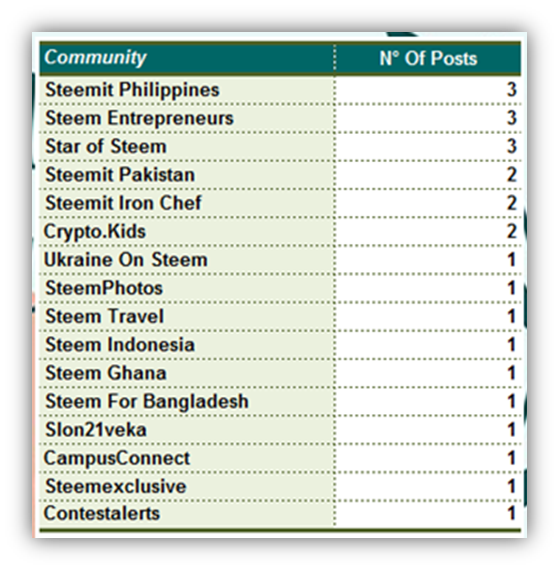 ---

As requested by the Steemit team, we present the 5 publications of the week, which were considered for the quality of their content and presentation.
Top 5 Selected Publications Of The Week
Selection N° 1:
Selected by:
@nadiaturrina
Opinion: It is a publication with interesting content where he shares the history of a family living in a house since 1940. He tells it in great detail. In each story, he puts up a suitable picture accompanied by a description. The post is plagiarism free. He is also on #club5050, and the post support #burnsteem25.
Selection N° 2:
Selected by:
@deepak94
Opinion: The author has covered her entire article very well with the correct rebates as well as the food which is frequently prepared in India, which is very popular in Gujarat and shared the recipe among all of us. She is very happy with her family referring to religious places like temples with her daughter. The authors are following all the rules governed by Steemit.
Selection N° 3:
Selected by:
@ubongudofot
Opinion: Producing my town in ten pics publication is not an easy task, this User has taken time to tour around her city and feature the good view of some useful locations in her city with a review of which can serve as tourist attractions, I consider it quality content because of the what3word geo locations maps she attached to each of the pictures. The word3word made it easy to track such locations. This is one of the good way to do mytownin10pics because many things that will be conveyed in this user's posts could be used as reference to tourist will later relate to tourist.
Selection N° 4:
Selected by:
@nadeesew
Opinion: The user follows #club100 and has explained her day in a detailed and well-presented way. She has also included plagiarism-free images with captions. She has included steemexclusive content. This post is suitable to be selected as the best pick of the day.
Selection N° 5:
Selected by:
@adeljose
Opinion: Here it has been demonstrated that good content can be achieved through publications about daily, in this publication you can see the joy of children enjoying an excellent vacation plan. The publication complies with an original content "both text and photographs" well elaborated and organized, in addition the user is within the #club5050.

This concludes the third curation report of team #4 for the September period. We reiterate our thanks to the Steemit team for giving us the opportunity to support good content.
We are at your disposal for any questions or comments.
To learn more about our management, please click here

I invite you to know the contests of the fourth edition of the Communities Challenge week #4, published by the account steemitblog.