Steemit Engagement Challenge Season 9 Week 2 - Earth Day 2023
Hello friends of Steemit Travel !!! I hope you are in good health and always protected.
Good news that the Steemit Travel community has been selected as the winner for Steemit Engagement Season 9. This support will give you the opportunity to get more upvotes from your SC01/SC02 account. We hope you can enjoy this support by being actively involved in the contests that we run every weekend.
In this post we are releasing a contest for the Steemit Engagement Challenge Season 9 Week 2.

Theme
Earth Day 2023
As travelers, we must love and protect the earth and become campaigners to protect the earth. Taking care of the earth is the responsibility of all of us. We would like to invite your involvement in celebrating Earth Day 2023.
Show what you have done and will do to protect the earth. It can be in the form of earth campaign activities, clean planet, use of environmentally friendly products, go green and so on.
The review will cover the following points:
What do you know about climate action and earth day?
Show your experiences or activities will that you do to take care of the earth for the better!
Show environmentally friendly products that you use when traveling or on adventures
Share tips for protecting the environment from trash when adventuring in nature!
Your hope for the future of the earth!
Timeline
The contest runs from24-30 April 2023 00:00(UTC)

Rules :
Post is the result of original writing

Post in any language, but relevant in English

Post in the Steemit Travel community

Posts must be at least 300 words long

You can use visualization images from web image providers for free, your own images is very good

Posts must be #steemexclusive, never published to an external web

Posts must be in accordance with the themes and topics mentioned above

Users must at least join #club5050

Users can participate in any of the contests every day, it will engage users to complete the tasks day by day, which means that each user will only have one post to participate in the contest every day, and it must be posted before 30 April 2023 23:59 ( UTC time) of the day, and cannot join 2 contests a day.

The posts need to get at least 10 upvotes and 5 valid comments from other users, using bots to brush upvotes and comments will not be tolerated. (comments like "great" "good" "nice" etc. simple words are not eligible).

Users should increase active, engagement and interaction on community pages.

Users must actively support each other, interact and comment on other users' posts.

Posts must include a location address from google maps or what3words.

Post Title : Earth Day 2023 - Steemit Engagement Challenge Season 9 | following your title...

Use relevant tags, #steemittravel-s9w2 #travel #ccs and your country tag, for example #indonesia in the first 1-4 tags.

Resteem this post and invite 3 of your friends to join this contest.

Enter your contest entry post link in the comments of this post!

Share your post on social media and include link or screenshot in the comments section of your post.

Evaluation points :
The evaluation in this contest will focus on the following criteria: Original content (quality and professional blog), Description and use, The suitability of the topic and description in the post, Creativity and writing style, activeness, engagement and interaction on the community page.

Judges :
This contest presents 3 judges : @ponpase @ripon0630 and @loloy2020

Announcement :
Winners will be announced no later than May 2, 2023 by the @hive-163291 account.

Rewards :
Each contestant will get upvote support from the @hive-163291, @campingclub and @visionaer3003 trail. Upvote support is adjusted to the post quality level. While the 3 best posts will get 100% from the @hive-163291, @steem-database accounts and @campingclub trail, it also allows you to get BOOMING collaboration support and get prizes with the total of 45 TRX.
1st place: 20 TRX
2nd place: 15 TRX
3rd place : 10 TRX

Guide:
Please also read some Steemit Travel community guides that can help you to increase your contribution to the community:

Check it out and subscribe to us on YouTube! This will be a potential account for steemit promotion via YouTube, help and support us to grow!

Best Regard,

@ponpase | ADMIN - FOUNDER
DELEGATION
We are very open to receiving delegations from anyone who wants to support the community. if you are interested in becoming a delegator for Steem-Database you can give any delegation you like :
Alternative links delegates to @hive-163291
I also invite you to support the witnesses who focus on community development, they are @bangla.witness @visionaer3003. Please review and vote for them as witness !
Via steemit wallet https://steemitwallet.com/~witnesses
Via steemworld https://steemworld.org/witnesses?login
Vote for @bangla.witness via steem connect https://steemlogin.com/sign/account-witness-vote?witness=bangla.witness&approve=1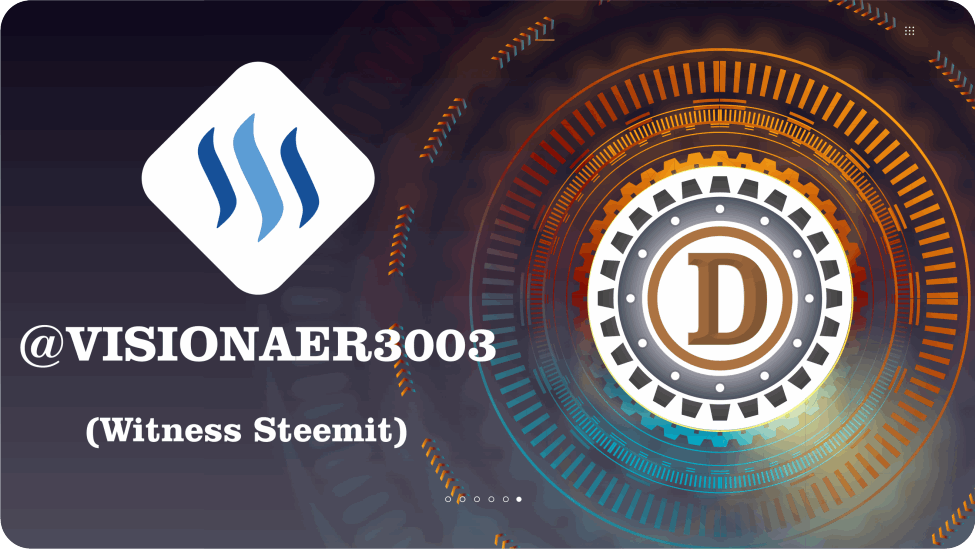 Vote for @visionaer3003 https://steemlogin.com/sign/account-witness-vote?witness=visionaer3003&approve=1