THE DIARY GAME : 27-10-2020 | 10 Days Later, Again! | What Activities Did I Do Today?
Greetings To Everyone From The Diary Game:
I am very happy that I joined the diary game again 10 days later. I am working hard to develop the SteemFoods Community so I don't have many opportunities to participate in the diary game during the day. But I will try to actively share my diaries with you again.*
I woke up at 9:30 this morning. I routinely wash my hand and face and then brush my teeth. Then I took a shower with warm water to start the day more energetic. I like to prepare practical meals for breakfast, so I preferred to make myself a pastry with spinach prepared in the oven for 10 minutes. When I did grocery shopping the day before, I bought frozen products. One of them was spinach pie. I baked the spinach pie, which is about the size of a tray, for about $ 1.5.
Spinach Pastry Prepared in 10 Minutes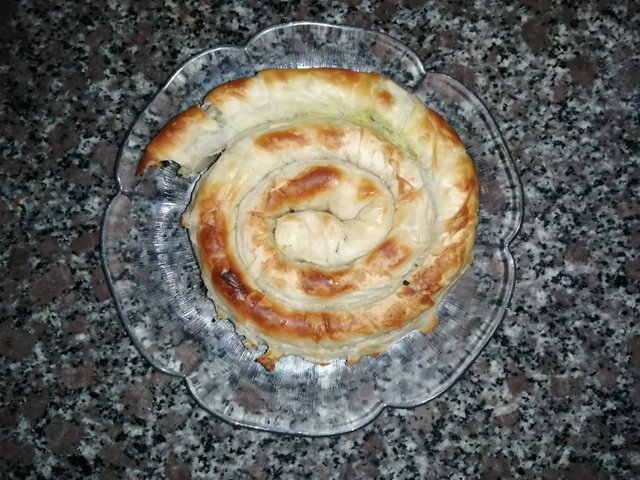 Yesterday, I chose to go to a supermarket, which is about 10 minutes away by car, for grocery shopping, I noticed that the car was running low on fuel, but I did not choose to go to the gas station because it was enough to return home. Today, after breakfast, I went to the gas station both to wash the car and to fill up gas. a liter of gasoline prices in Turkey: Turkish Lira 6.75 = $ 0.82. However, these prices may vary depending on the city you live in. After buying $ 15 worth of gas, I returned home.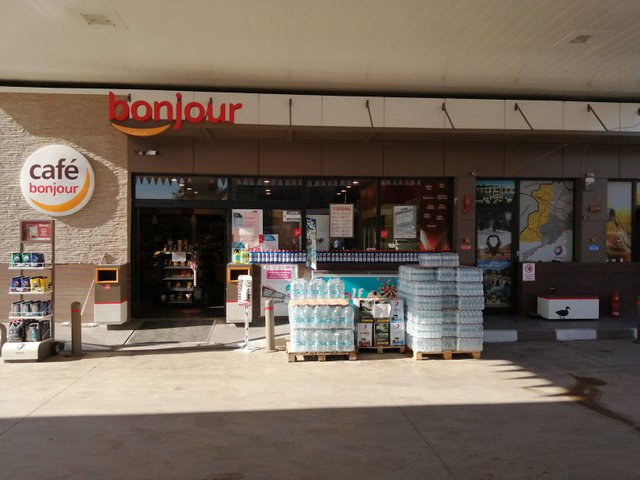 While at the Gas Station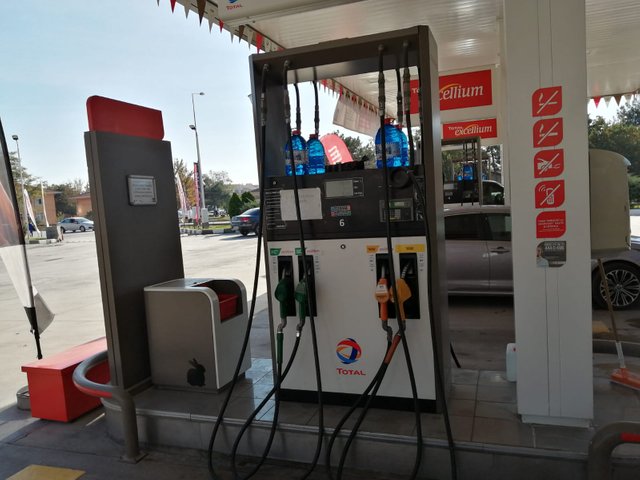 In SteemFoods Community, I organized a contest with the # steemfoods-restaurant tag with 250 Steem awards. Yesterday was the last day to participate in the competition, today I announced the results of this competition on the -steemitfoods account. I saw great cafe, restaurant, bar and food vendors from different countries, so I'm happy. I distributed prizes to all participants. Tomorrow, I started to prepare for this week's award-winning contest and I will announce the new contest tomorrow. While checking posts in the SteemFoods Community and distributing prizes, I prepared Nescafe with milk for myself. :) I love to drink coffee, especially cold mocha and latte are my favorites. But as the weather started to get colder, I started to drink hot coffee.
1st winner of the steemfoods-restaurant contest: @ainie.kashif | When Preparing Contest Results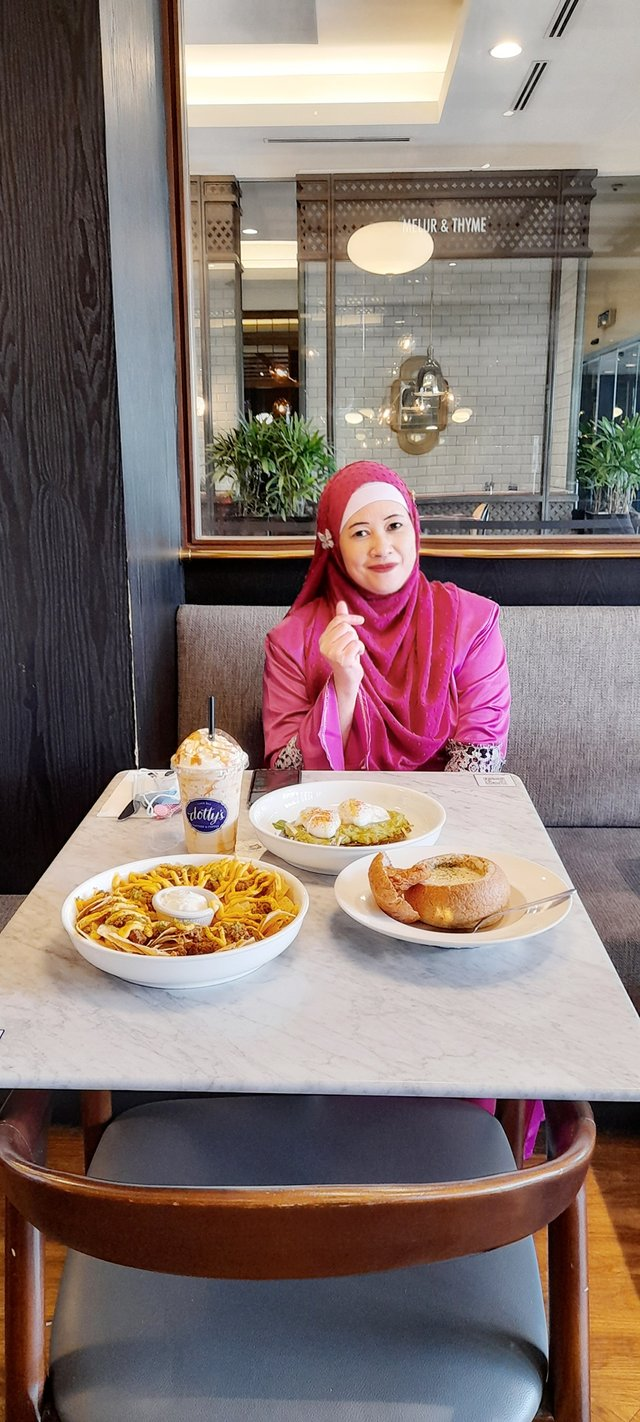 While Drinking Coffee with Milk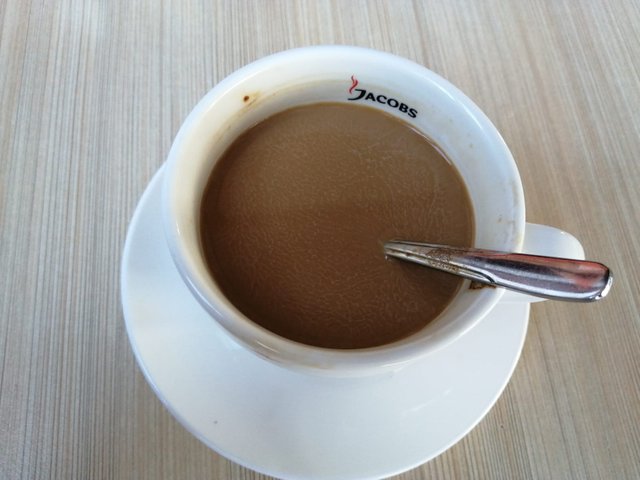 One of my activities that I enjoy doing in the evening is watching games. I usually like to watch football games, but sometimes there are basketball games that I watch with the advice of my friends. Today we have a basketball team from Turkey, Spain Bilbao displacement would make a European group matches. One of my close friends recommended me to watch this game. I also opened this match on TV. The match started very quickly, both teams were attacking fast. Karsıyaka team lost the first half 45-42 but we won the game 82-71 so I am happy. For dinner, I prepared myself penne pasta with plenty of tomato sauce. :)
Pasta I Prepared with Plenty of Tomato Sauce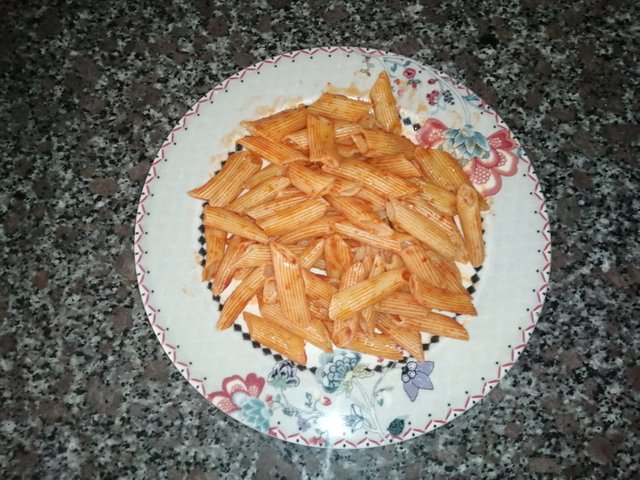 This was the activities I did today, see you in my next diary ... :)