Steem Japan: #club5050 Announcement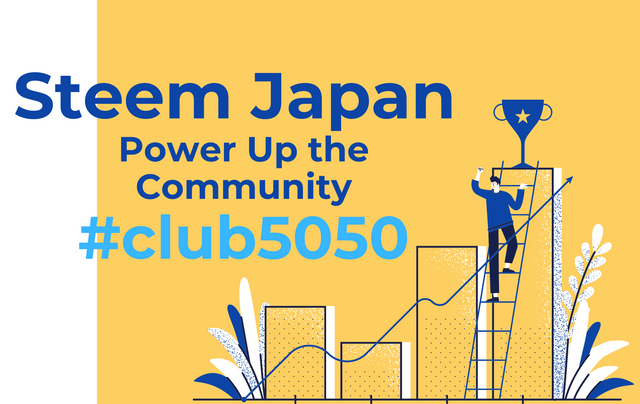 Steem Japan supports #club5050 So we powered up our community account!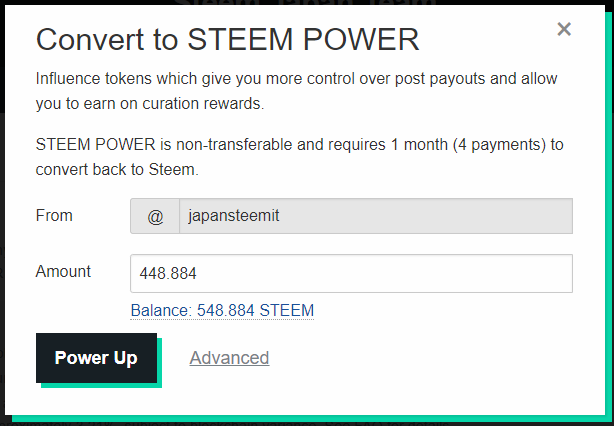 Please read What is Club5050?
---
Steem Japan has been focusing on building our community and encouraging our members to power up since the beginning so that we can all grow together and support each other in this community.
Also self-sustainability has been one of our major goals of this community.
In the past, we had multiple power up contests and events and we supported all the powered up members.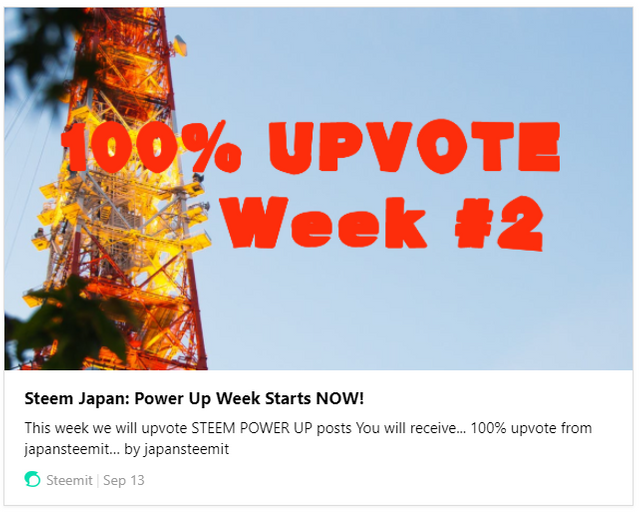 Even without those events, our members are powering up on a daily basis and posting their contributions.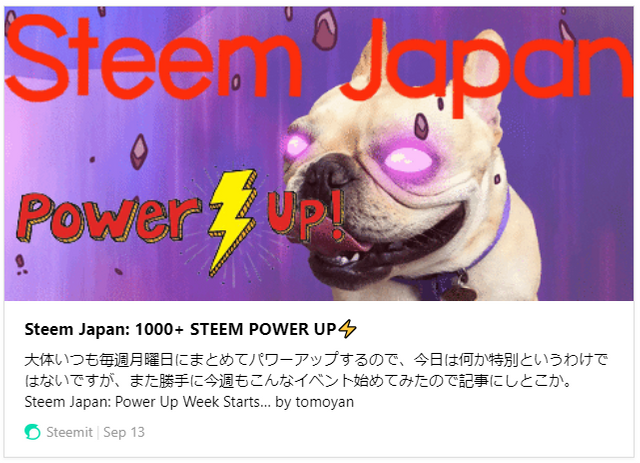 As a result, our community account has grown so much almost +400%! Our effective power went from 5,000 SP to over 19,000 SP in 5 months.
---
As a community, we want to see all our community members to grow their SP and Steemit team will give you extra vote if you power up!
If you Power Up more than 50% of your rewards (STEEM, SBD) recently, use this tag on your posts so that you will have a chance to get voted by steemcurator01 or 02. (if you transfer rewards or cash out more than 50%, you are not eligible)
All the details and eligibility is here
https://steemit.com/communities-202111/@steemitblog/communities-of-the-month-support-program-applications-for-november
---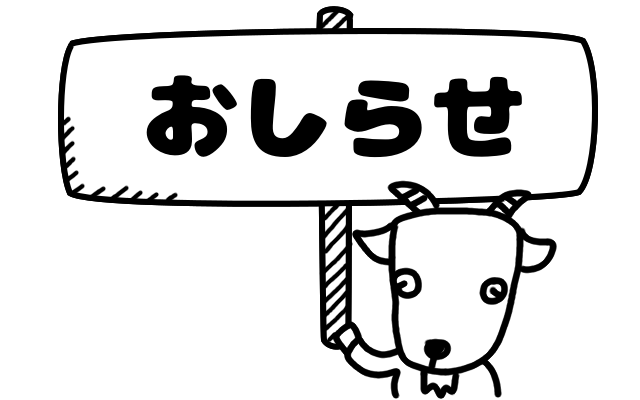 Steemitチームが最近パワーアップをしたメンバーをサポートする事になったそうです。
簡単な条件としては、
投稿記事に#club5050タグを使っている。
貰った報酬の50%以上使って、最近パワーアップしている。
パワーダウンしていない。
ボットを使ってない。
いつもにアップボートしている
等ですが、詳しくはこちらを見てください。
https://steemit.com/communities-202111/@steemitblog/communities-of-the-month-support-program-applications-for-november
分からない事があればコメントして下さい。