Steem T-shirt design and production sponsored by @stephenkendal for steem promo campaign in Ghana.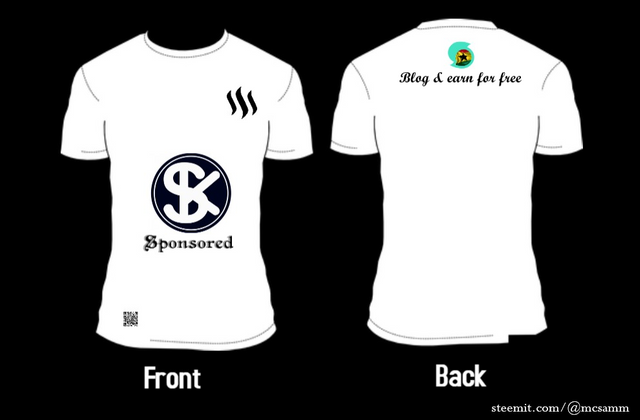 The existence of the steemit blog has given many great opportunities to young people who have struggled over the past years in their search for true happiness on the internet. To some of us, our struggle and quest for social media and blogging led to nothing but total regret. It was not until 2017 when l found steemit to finally boast of being able to live the life that l have long hoped for. This is the same happening to a lot more young people out there who have no idea of the technology to help them meet their passion. However, it is such a wonderful feeling to know that, great steemians and selfless promoters like @stephenkendal through his hard work have made grounds to support all people who have dedicated themselves to support steem promotional campaigns.
As a steem local promoter here in Ghana, l have dedicated my effort to supporting @stephenkendal and other promoters like @vipnata @pennsif @arie.steem @dorbatim, and several others in helping to achieve this course. Earlier this week, l made a POST in my quest to promote steemit in an upcoming promotional event through the production of the t-shirt to that effect. Thanks to @stephenkendal to saw the need to support the production of the steem t-shirt l designed to handle promotions here in Ghana. True to his words, he has awarded me with 100 STEEM SPONSORSHIP to support the production of the t-shirt in my promotional campaign.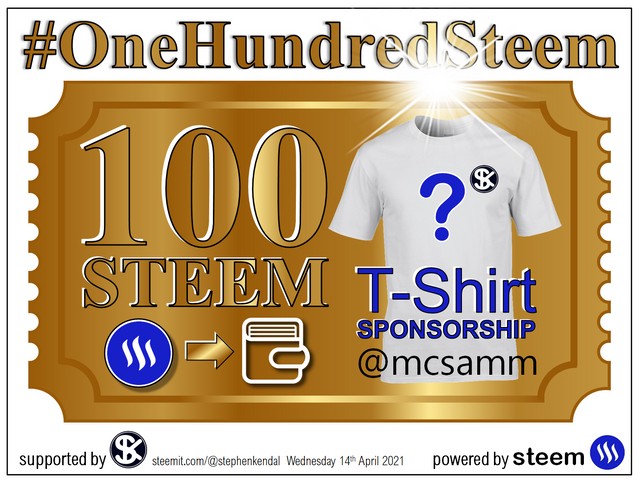 100 steem reward from @stephenkendal

I express so much gratitude for this kind gesture demonstrated by Stephen. Not only has he supported me in that regard. He has in his effort provided ideas and directions to assist us in our promotional duties. This is so commendable for his hard work and daily support to the #promo course. Many thanks again to all who in their effort are helping to reach the world with steemit. There many out there who really need to live their dream Steemit is the opportunity for people to experience the new face of social media and technology.
New steem shirt design sponsored by @stephenkendal.
I present to all steemians designs of new steem shirt l have made to be produced in aid of the promotional campaign under the sponsorship of
@stephenkendal
. I have made them in several ways with two different colors. The design comes in two main colors(black and white). They are the only two colors l have considered to produce for the steem campaigns here in Ghana. These shirts are going to be produced through the support of
#100SteemSponsorship
by
@stephenkendal
. The steem shirts basically come with the logo of Stephen in addition to the steem logo which is championing the promo course.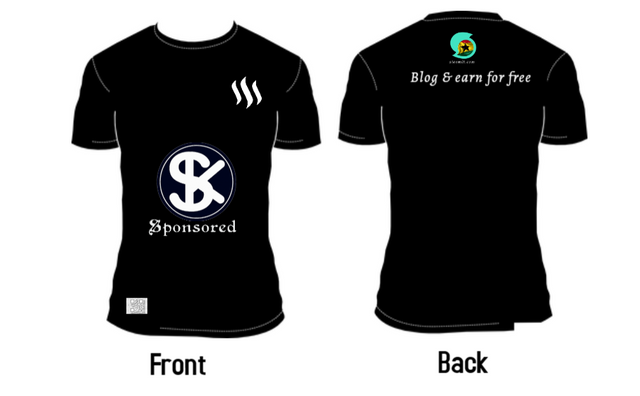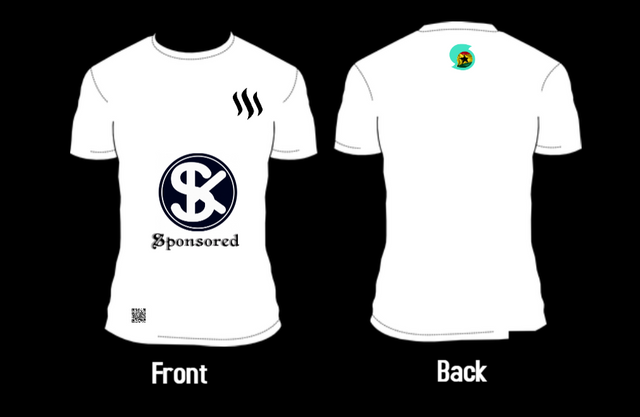 Design 1(SK Logo main)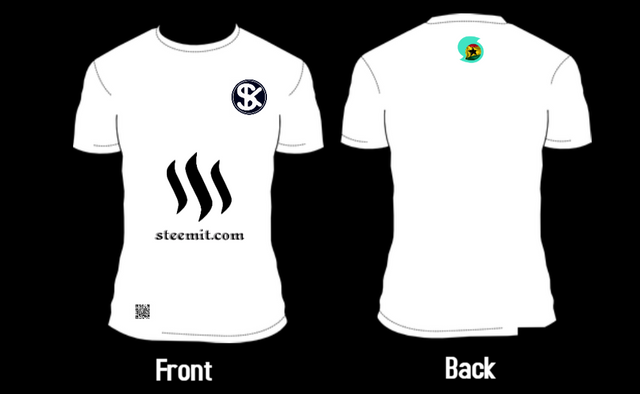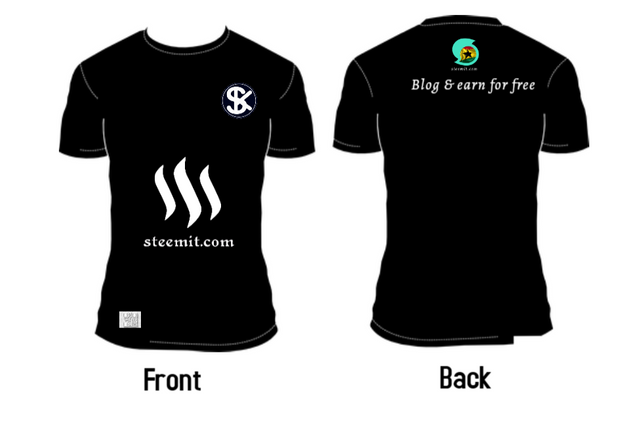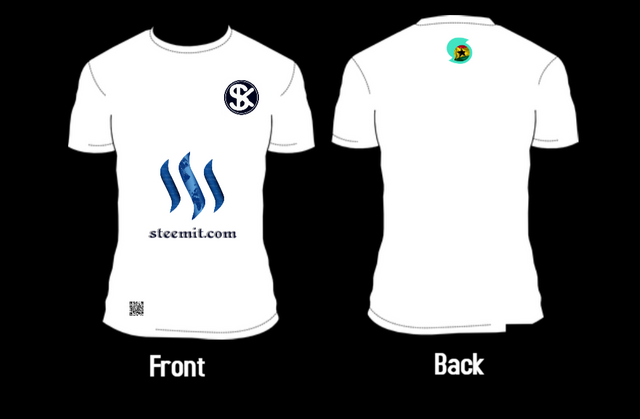 Design 2(Steem Logo main)


With steem shirt designs made, l dedicate them to you @stephenkendal to honor your dedication and hard work in steem promo. I would however invite all steemians to help me in choosing which among the major colors and design should be chosen. Since these shirts are not produced yet, l would be elated to receive variant suggestions and ideas and helping me to choose the best among these. They may certainly not be the best seen. But l ask for your support to help me choose one of these. Your ideas are what make the promo work more progressive.
---
---
The steem promo work is on a good course. Join us to support @stephenkendal and all #promo-steem promoters in reaching people with steemit at our various homes, offices, workshop, schools, and colleges, etc. Thanks to everyone for your support to help us promote steem here in Ghana as well. Thanks to you once again @stephenkendal.

Thank You, @mcsamm