Designing new steemit shirts and its production to support newbies in Ghana.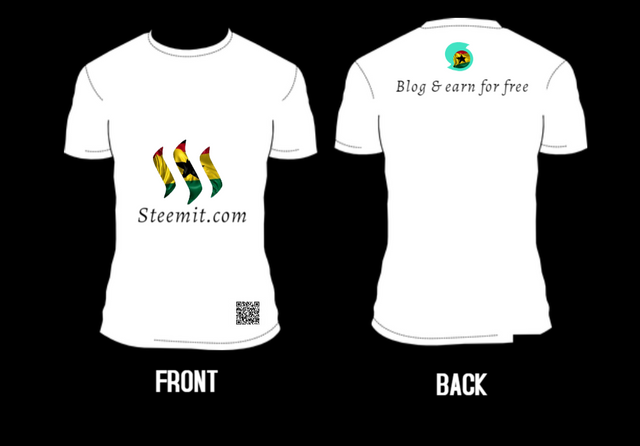 Steem-Promo Course
The growth and progress of some of us on this blockchain have been greatly influenced by the steemit promotional activities that we have purposed in our hearts to carry daily. It is the reason behind the growth and emergence of the newbies that emerge each day. Among the plans to promote and encourage the promotion of steemit in our local communities here in Ghana is the production of steemit shirts. Thanks to @njaywan @oppongk and all the team leaders for their effort in the provision of shirts to those at Navrongo during the just ended meetup.
Careful observation and analysis indicate that steemit t-shirts have played a very important role in the promotion of steemit here in Ghana. This presupposes that everyone must try to have for himself a copy of steemit to actively get involved in our daily promotional journey. However, every effort is done to ensure all team members fully participate in the steem promo work.
---
---
The introduction of the weekly @steem-ghana contest by @nattybongo and @mcsamm has given rise to involving members in a massive promo work. This has been significant when a post about PROMO CONTEST was shared earlier this week for members participation. A lot of concerns have been raised with regards to insufficient t-shirts on the part of the newbies that have joined our community. This has caused the need for the production of new steem shirts to enable newbies and others who need steem shirts to be actively involved in promo work.
The Design
Since yesterday, I have spent so much time designing this shirt with the hope of adding some sort of additional beauty to our steem shirt. During our last meetup, most of us had the opportunity to be seen in their steemit shirts because they have one. The need for the production of new shirts gave me ideas to make a slight difference to the ones made already. However, there is no significant change in the designs of these new shirts yet to be produced. Our last steem shirts had the steemit logo in front of the shirts where steem was placed at the back of the shirt. This is however a proposed design l am presenting to all for a careful look before its production.
In addition, a QR CODE will be then inserted in front of the shirts which can be easily scanned by anyone to easily access the steemit community. This may be the only included feature added to these shirts which aren't found on the last made shirts. The following are logos that l made for the various designs with our community colors as seen always. We definitely want to stand uniquely different here in Ghana for everyone to know the platform we belong to.
---
---


 designed logos for the shirt

---
---
Cost of Production
This is the most asked question from the members of our community after they have expressed their interest in getting themselves the shirts for promo. The production of steem shirt here in ghana has always bee the cheapest l have seen compared to other communities l have worked work And so the cost of these shirts will be something considerable for all members to have a piece of it. A careful investigation l made indicates that the shirt will cost each one the following details.
Price = 25ghc
Approximately $5
Currently 0.900 SBD or 6.6 steem
The good news
With the involvement and support from all team members in promoting steemit in every possible way, I am taking care of the 5GHC which will be waived off for all members leaving the price of the steem shirt at 20GHC. I believe this will enable all members to buy for themselves and even for the other newbies that they intend to bring on the steem blockchain. I am hopeful to produce more fr other members for free some days to come. But till then, l invite all members to support and get involved massively in the promotion of steemit.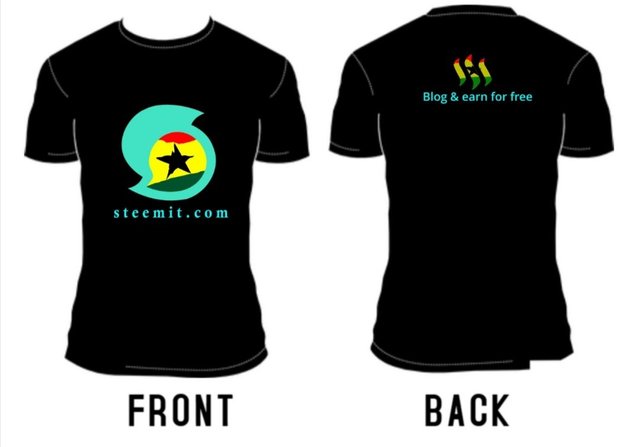 previous steem shirt

---
---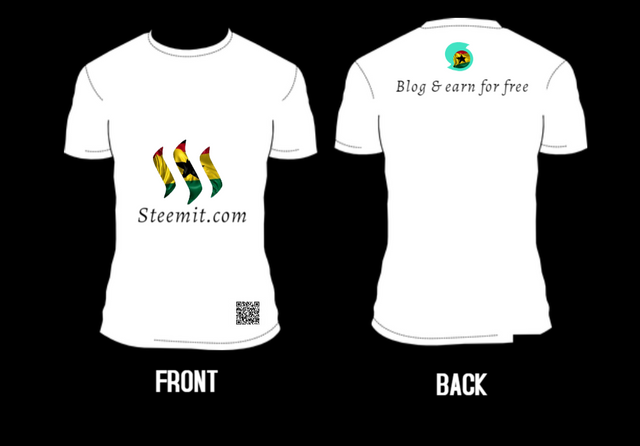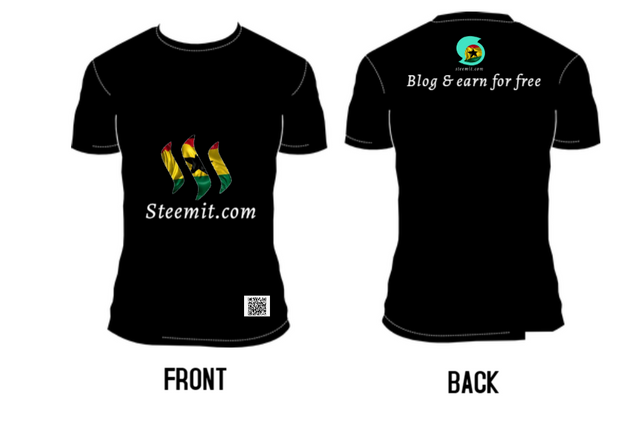 New steem shirt design

---
---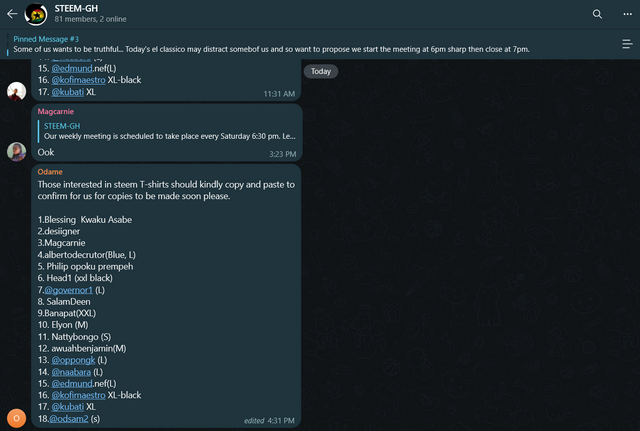 Telegram chats

---
---
My Gratitude to all
This is the list of members who have demonstrated their eagerness to get themselves steem shirt since last night. There are several others who have contacted me personally to have their copies added as well. Thanks to you all for engaging so well on our telegram page. We appreciate the efforts of all in making the community achieve a better milestone. I hope to see the new steem shirt produced and shared with members before this coming weekend. Let us be hopeful about that and work harder in making steemit our daily activities by sharing more with others
.
My gratitude to @stephenkendal @ackza @pennsif @justyy @dorbatim @steemitblog @steemcurator01 @steemcurator02 and many others for their directions and support to our community and myself in helping the steem promo course.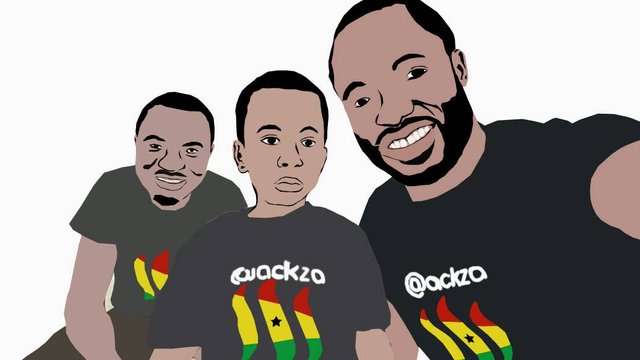 Thank You, @mcsamm