CONTEST one line drawing contest
Hello, everyone. Today will be a one-line drawing contest. But not only is it a contest, but it's also a great opportunity to exchange the e-cards we'll get.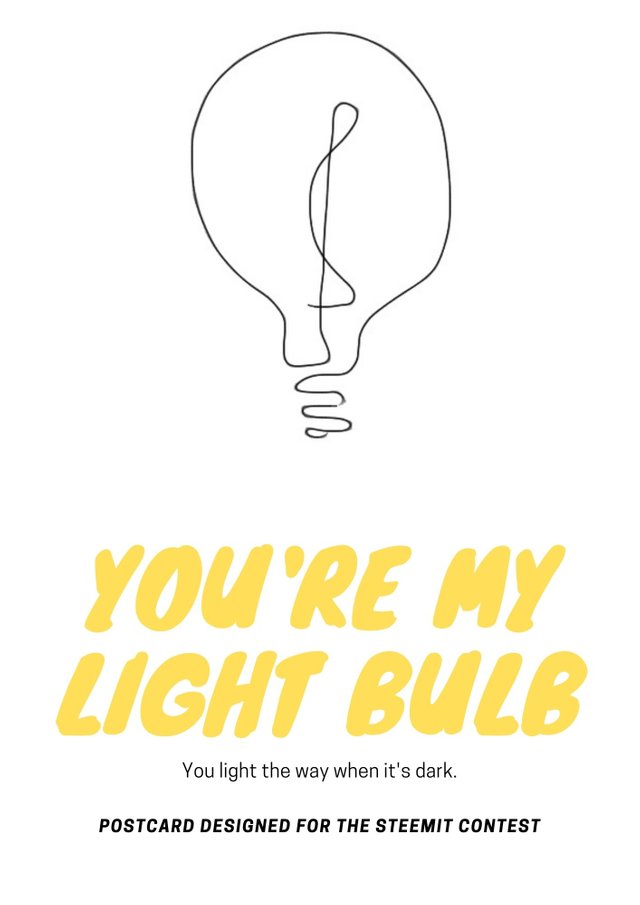 This is what we're going to make: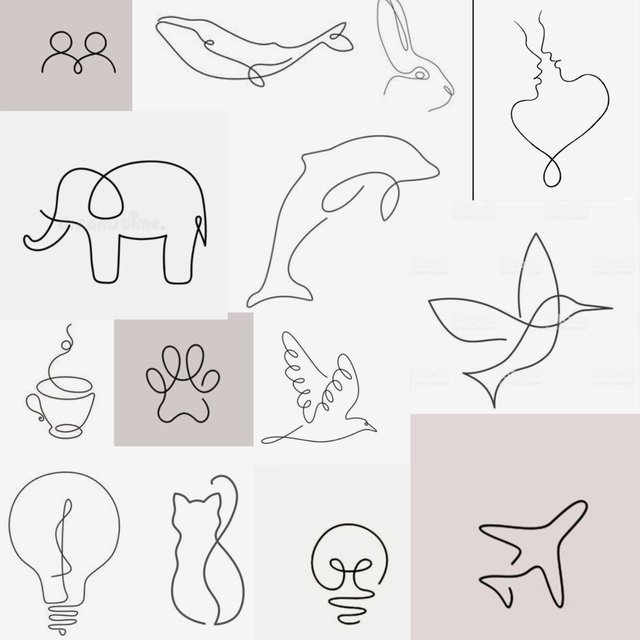 You can take any picture you want and try to draw it, it doesn't have to be the same, your imagination is welcome!
To begin, let's open up the editor that we have already learned how to work in. If you didn't know how to use the editor, here's link to the last post.
To save pictures, you have to be logged in to your account in the program, or register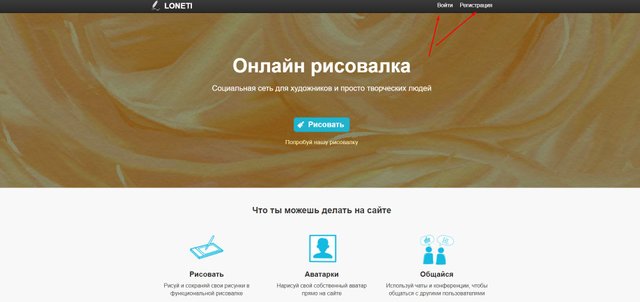 After that, start drawing.
How you can do: look at the picture from your phone, and repeat it in the editor. Choose any drawing you like from those listed. If you have your own ideas, or if you like the picture better on the internet, you can use it! Don't worry if it doesn't work right away. It's like a signature. That's the appeal of these pictures, because they are done quickly. You don't have to spend half a day on them. You try it a couple of times and at 3-4 times you'll have something. For interest you can make a screenshot of your first drawing and the last one.
I usually draw with a "sketch brush". In the screenshot you can see.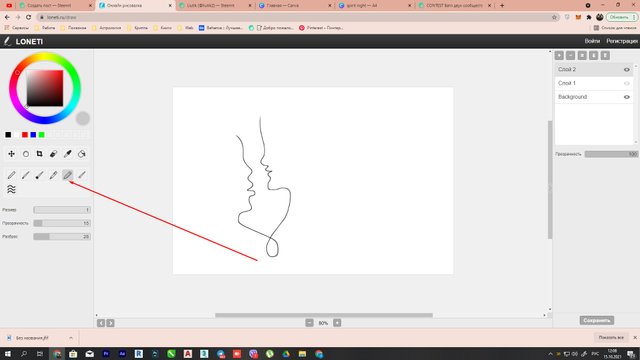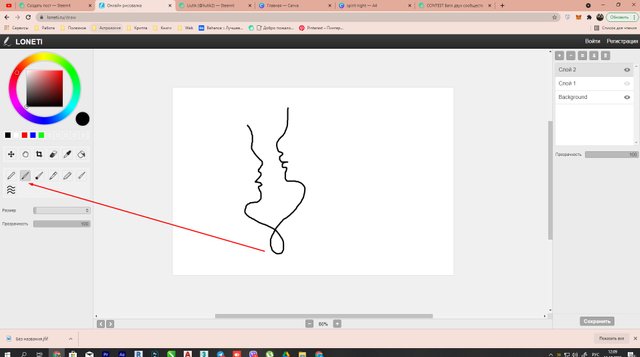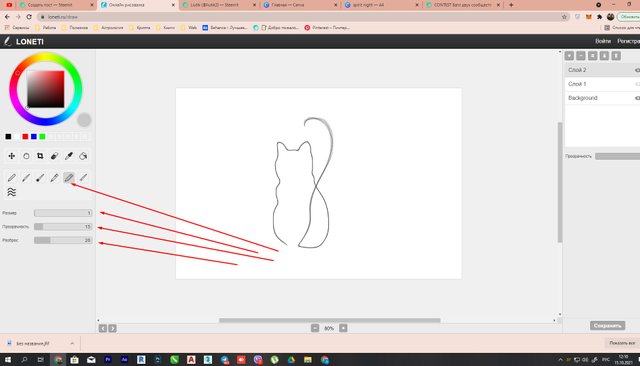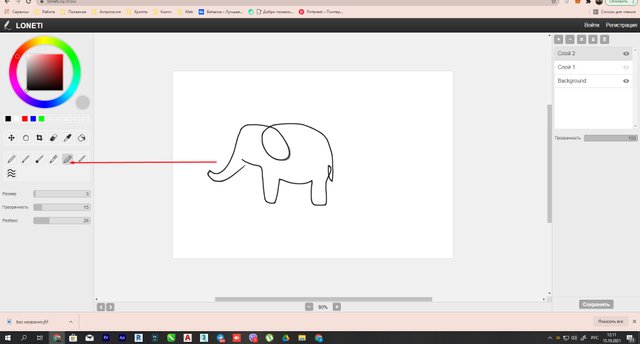 But that's not all of course! Since we are creating a postcard, we will need to save our drawing this way:
At the bottom you see "save"-download to disk. And then you save it. Somewhere on the desktop, so then do not look for a long time!
Who did not choose to enter - log in to save.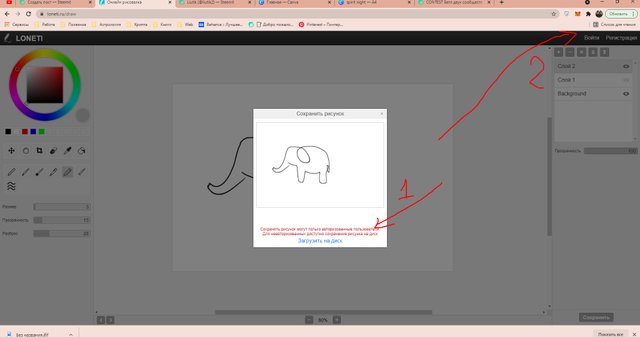 Now we go to the editor https://www.canva.com/,где you can substitute text for your greeting card.
Go in through Google or whatever you like, choose: A-4 document.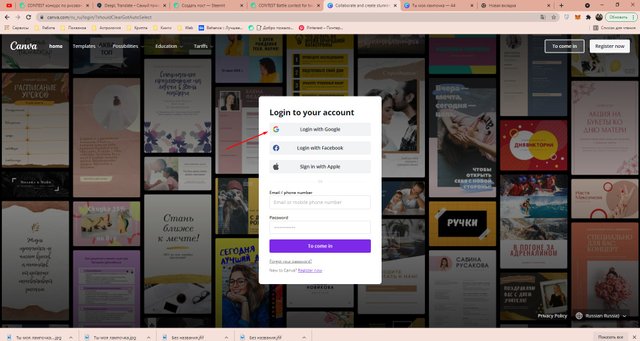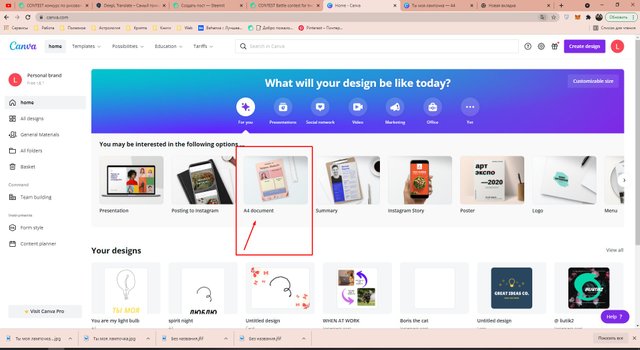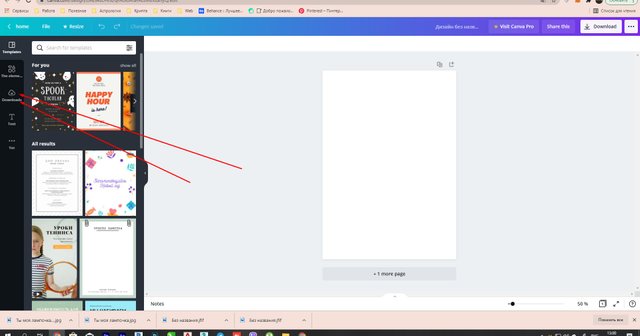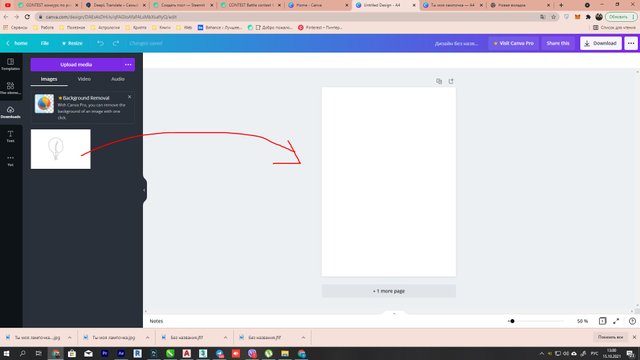 and insert text for the postcard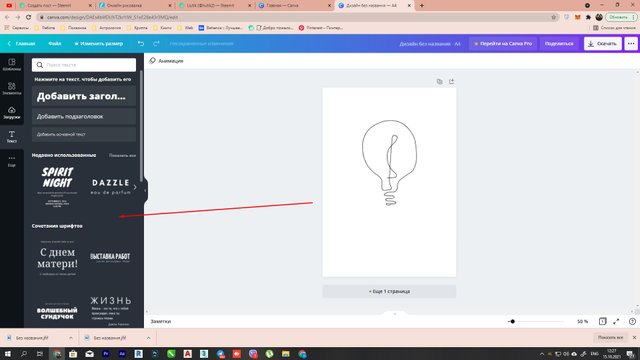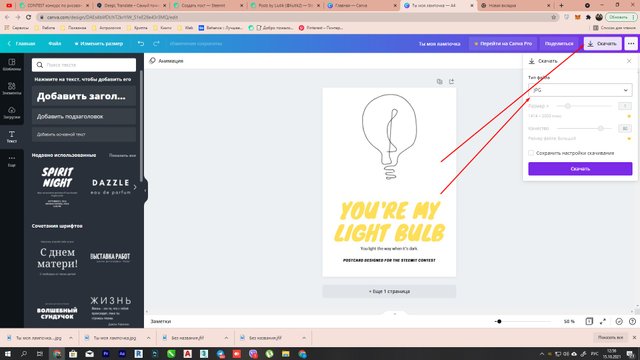 get a postcard to give to your loved ones! Enjoy the fact that we made it ourselves))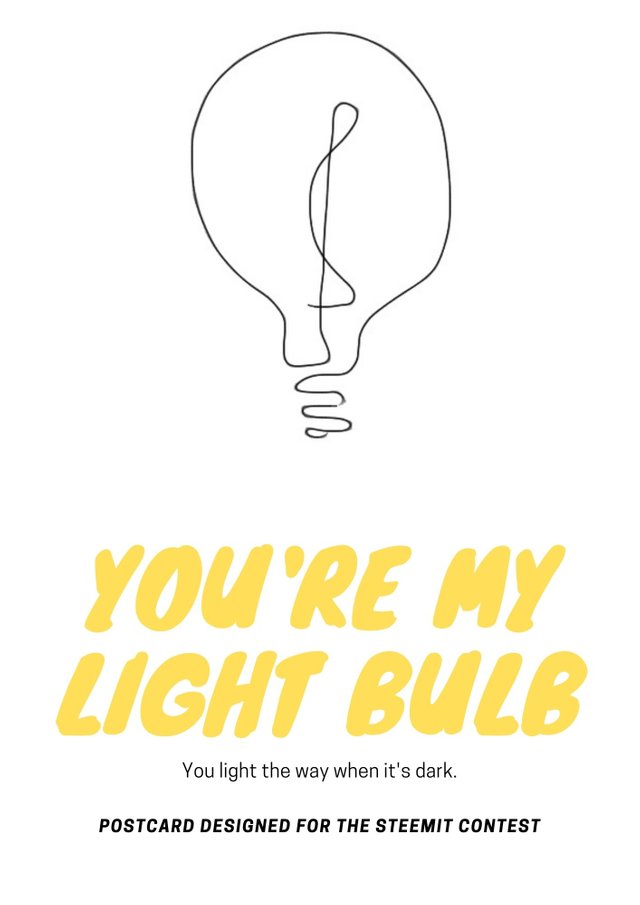 Now for the contest rules:
There are 2 communities participating in the contest Steem-BRU (BY-RU-UA) and SteemFamily. What does this mean?
It means that - the community, which will have more works and activity, will get 1 steem regardless if it wins or not.
**- In the comments below this post, please enter your final entries.
Winners will be chosen on October 29th at 12:00 noon!
There will be 3 winners who will each receive 5 steems!
Hashtags: #steemitfamilyart #steemitfamily
Have a great day and win the contests!!!