SteemFoods Contest -4- | Promote a Restaurant In Your Area! | 250 Steem Award-Winning Contest |
Hello to everyone :
I will announce the 4th Competition we organized in the SteemFoods Community. Last week, we saw great posts in the contest we organized with the -steemfoods-introduction tag. Thanks to everyone who participated in the contest.
What Is This Week's Contest Subject?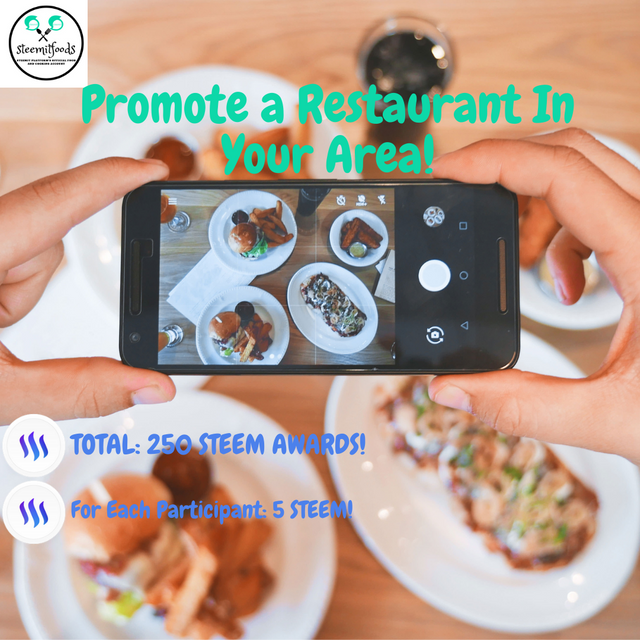 This week, we ask you to promote a restaurant in your area. This is not just a restaurant, but any place that sells food or dessert. You can promote a cafe as there are many cafes that sell food, desserts or drinks. As an extra we also accept the promotion of street food vendors.
In Restaurant, Cafe or Street Food Vendor Promotion:
The photo and price of the food, dessert or drink you eat

Promotion of the products you eat (name of the food and information about the meal will be great)

Menu list if available; photos of other food they sell + prices

Resturant or cafenen view (looks great both inside and outside)

Location information (optional)
Biggest Tip for This Competition:
Previously, @anggreklestari had a great promotion of a cafe she went to for lunch in the SteemFoods Community. She won the -foodshopping contest we organized before with this post. I recommend you to participate in the contest by reviewing this post in detail. We would like to see entries similar to this post. I wish everyone success.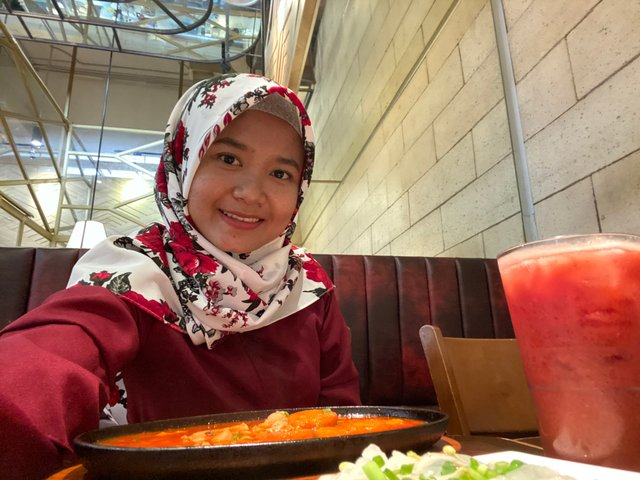 Food Shopping: Makan Siang Porsi Besar di The Coffee Crowd Sendirian
---
What are the Contest Rules?
Share your post in the SteemFoods Community.

Use the #steemfoods-restaurant tag. (Entries of the participants who do not use the tag will not be accepted.)

Share quality and original content. (The photos you use in your post must be your own.

You can share your post using the language you want.

Specify the country from which you are participating in the tag section. (Example; #turkey)

You can add as many photos as you want.
---
Awards of the competition:
Each participant who follows the rules and prepares quality content will be awarded "5 Steem" Awards. At the same time, we will try to vote support for quality content from @steemcurator01, @alikoc07 and @steemitfoods accounts.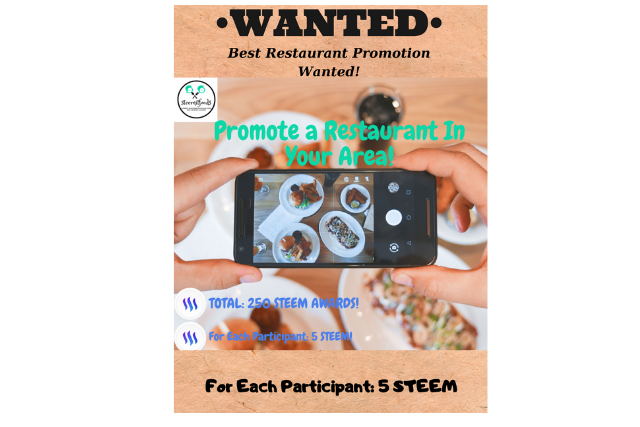 Awards for the Top 4 Publications of the Competition: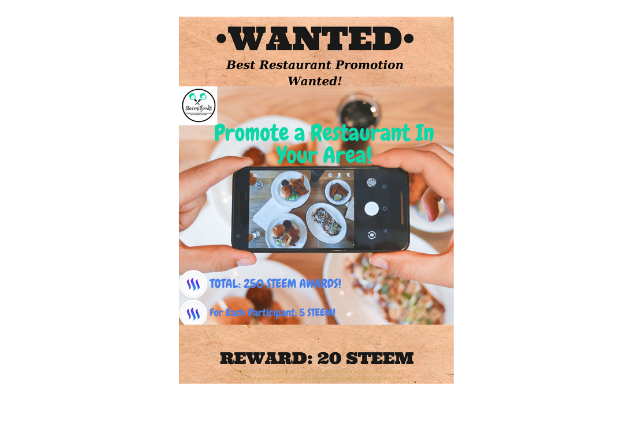 2nd - Winner: 15 Steem

3rd : 10 Steem
---
Apart from these, 10 Steem Awards will be given as a surprise to one of the participants.
Surprise Participant: 10 Steem
Completion Date of the Competition:
The duration of the competition is 1 week. 26/10/2020 The date, time clock with Turkey 23: 59 will end the contest.I have accepted entries posted after the competition expired this week. But please post your entries during the contest process
Contest Sponsors: Many thanks to @steemitblog and @steemcurator01 for their support.
I would be glad if you could support us for the competition to bring more impact. :) @steemcurator02
---
Quick Delegation Links: