'Este soy yo' Publicación introductoria para The Diary Game / 'This Is Me' Introductory Post for The Diary Game (Recetas y Algo más) ||| elgranpoeta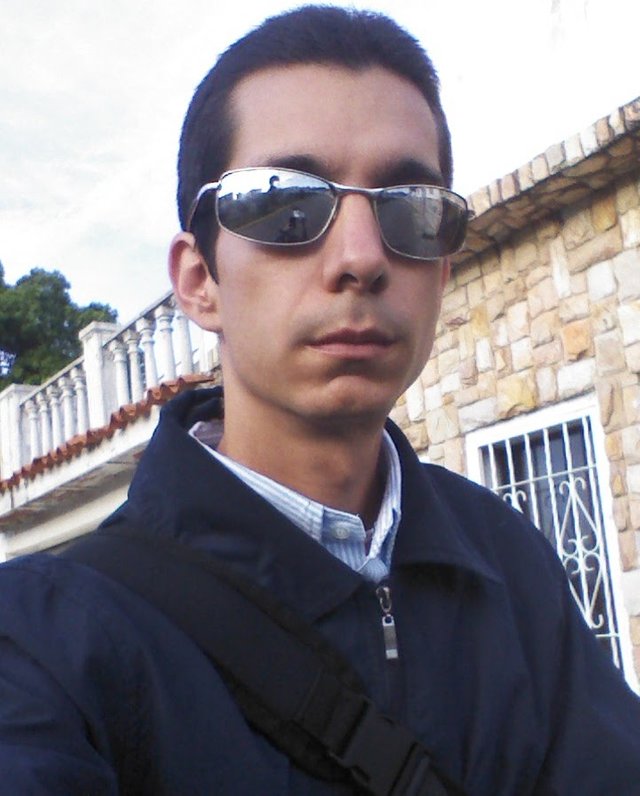 Photograph captured with Huawei P1
Hola... Esta publicación es mi participación en el desafío del miércoles promovido por
@steemitblog
(Publicación introductoria 'This Is Me' para The Diary Game)... Si también deseas participar, puedes ver las reglas en el siguiente
Enlace
por los 100 anuncios de Steem.
Hello ... This post is my participation in the challenge on Wednesday promoted by @steemitblog (Introductory post 'This Is Me' for The Diary Game) ... If you also want to participate, you can see the rules in the following link for Steem's 100 ads.

Publicación introductoria para The Diary Game /
'This Is Me' Introductory Post for The Diary Game
Por medio de esta publicación me presento nuevamente, haciendo de su conocimiento que el nombre de usuario: "elgranpoeta", es el que acostumbro a utilizar en la mayoría de las redes sociales que existen actualmente. Vivo en la ciudad de Cagua, Estado Aragua, Venezuela. Tengo 37 años de edad y soy Profesional en el área del Derecho (Abogado), ademas de Consultor Técnico Criminalista y me encuentro actualmente cursando Dos Especializaciones; una en Derecho Administrativo y la otra en Gestión Pública.
Through this publication I introduce myself again, letting you know that the username: "elgranpoeta" (The Great Poet), is the one that I usually use in most of the social networks that currently exist. I live in the city of Cagua, Aragua State, Venezuela. I am 37 years old and I am a Professional in the area of Law (Lawyer), in addition to Criminal Technical Consultant and I am currently studying Two Specializations; one in Administrative Law and the other in Public Management.
Actualmente me desempeño en múltiples trabajos, pues ademas de dedicarme a mi profesión como Abogado, también laboro como personal administrativo en una institución educativa; y cuando el tiempo me lo permite he dedicado un buen tiempo como profesor Universitario. Tengo 2 hijos: Una niña de 10 años y un varón de 8 años.
Currently I work in multiple jobs, because in addition to dedicating myself to my profession as a Lawyer, I also work as administrative staff in an educational institution; and when time permits, I have dedicated a good time as a university professor. I have 2 children: a 10 year old girl and an 8 year old boy.
Estoy próximo a cumplir 1 año en esta plataforma... Anteriormente dedicaba mi blog dentro de Steemit, exclusivamente para publicaciones de Poemas y reflexiones de vida, completamente originales, ya que soy amante de la buena Literatura... Debido a todos los cambios que ha presentado la plataforma, y puesto a que en la actualidad no existen Curadores o Comunidades dedicadas a curar este tipo de contenido; he optado por participar únicamente en los desafíos propuestos por @steemitblog ,a quienes agradezco públicamente el apoyo brindado hasta ahora con la cuenta @steemcurator01 . Ya me encuentro evaluando la forma de dar un giro al blog, para continuar participando con contenido de calidad.
I am close to turning 1 year on this platform ... Previously I dedicated my blog within Steemit, exclusively for Poems and life reflections publications, completely original, since I am a lover of good Literature ... Due to all the changes that He has presented the platform, and since there are currently no Curators or Communities dedicated to curating this type of content; I have chosen to participate only in the challenges proposed by @steemitblog, whom I publicly thank for the support provided so far with the @steemcurator01 account. I am already evaluating how to turn the blog, to continue participating with quality content.

Si te ha gustado, te invito a que me sigas y me des tu voto... Bienvenidos sean todos los aportes de valor... Nos vemos en una próxima publicación con nuevas Recetas y algo más... Saludos
If you liked it, I invite you to follow me and give me your vote ... Welcome, all contributions of value ... See you in a future publication with new Recipes and something else ... Greetings