The truth that is not #Істина якої немає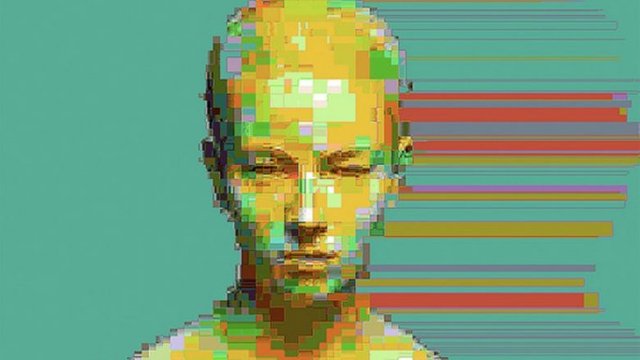 A modern person living surrounded by information devices and disappearing into the wilds of social networks is faced with a large amount of media materials about events in various places of the world. I will note that in the vast majority of cases, the attentive audience does not personally participate in the event, but receives information about the event, or a package of events, from the media. The clot of presented information is a product and creation of a media source. In other words, simulacra are presented to the listening mass.
As wikipedia explains:
"Simulacrum (fr. simulacre from lat. simulacrum - similarity, copy) - the key term of postmodern philosophy, which means an image, a copy of what does not really exist. Today this concept is understood as a cultural or political creation that copies the form of the original sample "
"A simulacrum is a copy depicting something that either did not have the original at all in reality, or lost it over time"
Jean Baudrillard, a French sociologist, culturologist and postmodern philosopher, identifies three orders of simulacra that have consistently appeared one after another since the Renaissance.
First-order simulacra are copies. Renaissance. A first-order simulacrum tries to imitate something real, for example, a Renaissance landscape tries to imitate real nature. The artist is trying to evoke those feelings that would arise at the sight of real fields or forests. Theater is a simulacrum of the first order: actors play real stories and feelings of people.
Сучасна людина, яка живе в оточенні інформаційних пристроїв і зникає в нетрях соціальних мереж, стикається з великою кількістю медіа-матеріалів про події в різних куточках світу. Зазначу, що у переважній більшості випадків уважна аудиторія не бере особистої участі в заході, а отримує інформацію про подію, або пакет заходів, із ЗМІ. Згусток поданої інформації є продуктом і створенням медіаджерела. Іншими словами, симулякри представлені слухацькій масі.
Як пояснює Вікіпедія:
«Симулякр (фр. simulacre від лат. simulacrum — подібність, копія) — ключовий термін філософії постмодерну, що означає образ, копію того, чого насправді не існує. Сьогодні під цим поняттям розуміють культурний чи політичний витвір, який копіює форму оригінального зразка "
«Симулякр — це копія, що зображує те, що або взагалі не мало оригіналу в дійсності, або втратило його з часом»
Жан Бодрійяр, французький соціолог, культуролог і філософ постмодерну, визначає три типи симулякрів, які послідовно з'являлися один за одним, починаючи з епохи Відродження.
Симулякри першого порядку є копіями. Відродження. Симулякр першого порядку намагається імітувати щось реальне, наприклад, ренесансний пейзаж намагається імітувати реальну природу. Художник намагається передати ті почуття, які б виникли при вигляді справжніх полів чи лісів. Театр — це симулякр першого порядку: актори грають реальні історії та почуття людей.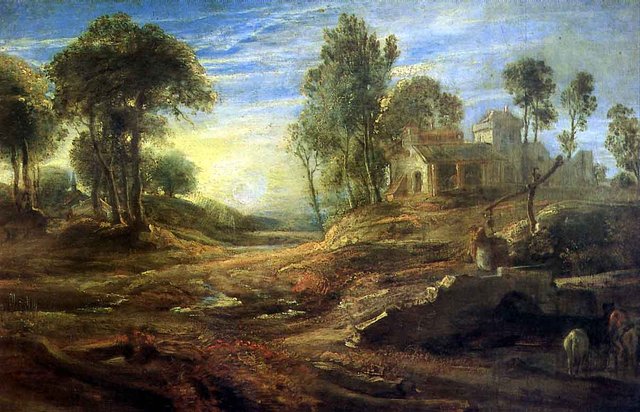 Second-order simulacra are the copying of functions without copying the object and the production of a copy on an industrial scale. Everything that is produced in an industrial way is a second-order simulacrum. For example, a horse carriage, or later, a car, performs the function of human legs, carrying a person in space, but the carriage is not like human legs. The main thing is not the form, but the function. The same principle in art is to evoke inner emotions, whether or not the depicted object is real. This includes the film industry.
Симулякри другого порядку – це копіювання функцій без копіювання предмета та виробництво копії у промисловому масштабі. Все, що виробляється індустріальним методом, є симулякром другого порядку. Наприклад, кінний екіпаж або пізніше автомобіль виконує функцію людських ніг, переносячи людину в просторі, але екіпаж не схожий на людські ноги. Головне не форма, а функція. Той самий принцип у мистецтві – викликати внутрішні емоції, чи важливо є зображений об'єкт у реальності. Сюди і кіноіндустрія.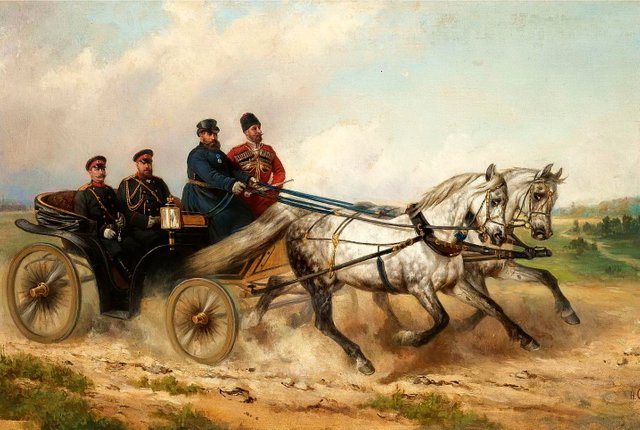 And finally, in my opinion, the most interesting invention of human talent - third-order simulacra - these are some meanings, forms, signs. They do not depict anything real and do not perform any absolutely obvious functions. A vivid example of a third-order simulacrum is the postmodern art of Jeff Koons, Demian Hirst, Andy Warhol. However, it is the third-order simulacra that are mass-produced in media sources and are an effective information weapon that creates the opinion of the masses. Many info-elements of the current war in Europe and the modern political arena are excellent examples of third-order simulacra, invented by a simulation of an absolutely equivalent reality, but in reality they do not have an original, and have a hidden, implicit effect on human consciousness. The dissemination of media informational messages launches and supports the process of creating new realities.
І нарешті, мій погляд, найцікавіше винахід людського таланту - симулякри третього порядку – це значення, форми, знаки. Чи не зображують нічого реального і не виконують жодних абсолютно явних функцій. Яскравим прикладом симулякра третього порядку є мистецтво постмодерну Джефф Кунс, Дем'ян Херст, Енді Ворхол. Однак саме симулякри третього порядку масово виробляються в медіаджерелах і є ефективною інформаційною зброєю, яка створює думку мас. Багато інфо-елементів нинішньої війни в Європі та сучасної політичної арени є чудовими прикладами симулякрів третього порядку, придуманою симуляцією абсолютно еквівалентної реальності, проте оригіналу насправді не мають і мають прихований, неявний вплив на свідомість людини. Поширення медіа інформаційних повідомлень запускає та підтримує процес створення нових реальностей.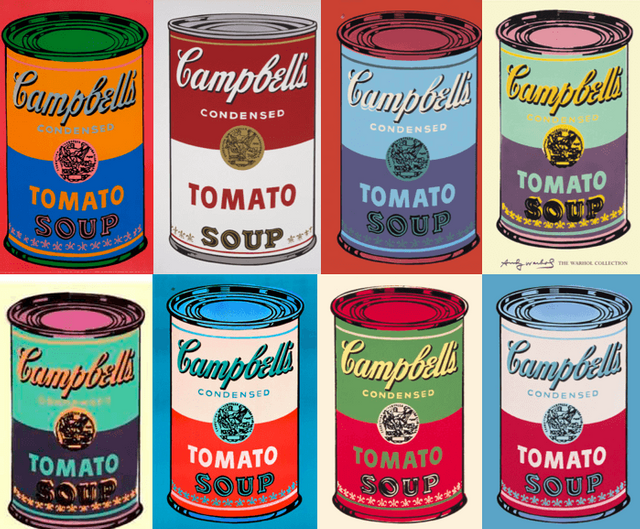 Ordinary people who learn information, in 99.99% of cases were not witnesses of the described events. All the information that they possess came to them through the media. Thus, a self-sufficient hyperreality is constructed and distributed among the masses. Carrying certain accents from the "creators" of reality, designed to evoke certain opinions and motivations for action.
For the most part, people have become accustomed to trusting their impression of advertising more than the quality of the advertised product, an article in the news line about a person more than himself, a school history textbook more than ancient treatises in world libraries, and this state of affairs is quite normal for a modern person. .
Simulacra do not build on or hide reality, they hide the fact that nothing in reality no longer fits our understanding. Modern society has become oversaturated with these simulacra, and life has become oversaturated with constructs imposed by society. Satisfaction of needs is assigned as the overriding criterion of happiness, and games with modern technologies and new metauniverses are adjusted to this imperative.
Звичайні люди, які дізнаються інформацію, в 99,99% випадках не були свідками подій, що описуються. Вся інформація, яку вони мають, надійшла до них через засоби масової інформації. Таким чином, самодостатня гіперреальність конструюється та поширюється у масах. Несучи на собі певні акценти від "творців" реальності сконструйовані так, щоб викликати певні думки та мотивації до дії.
У більшості людей вже звикли довіряти своєму враженню від реклами більше, ніж якості рекламованого продукту, статті в рядку новин про людину більше, ніж їй самому, шкільному підручнику історії більше, ніж старовинним трактатам у світових бібліотеках, і цей стан справ цілком нормальний для сучасної людини .
Симулякри не ґрунтуються на реальності та не ховають її, вони приховують той факт, що ніщо з реальності більше не відповідає нашому розумінню. Сучасне суспільство перенасичено цими симулякрами, а життя – нав'язаними соціумом конструктивами. Головним критерієм щастя є задоволення потреб, і під цей імперитив підганяються і ігри з сучасними технологіями і новими метавсесвітами.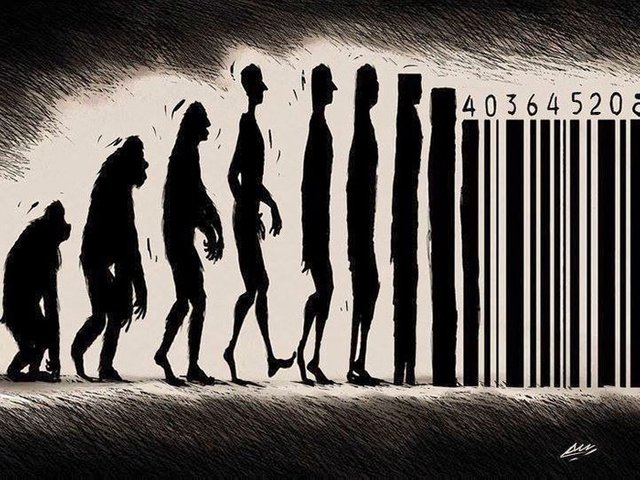 "The simulacrum is not at all what hides the truth, it is the truth that hides that it does not exist. The simulacrum is the truth"
Baudrillard
«Симулякр - це зовсім не те, що приховує собою істину, - це істина, що приховує, що її немає. Симулякр є істина»
Бодрійяр
Support with humanitarian aid
war in Ukraine:
4149 4992 1216 2158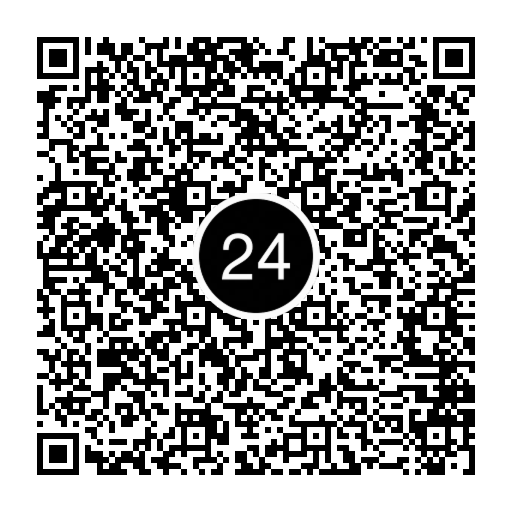 Image source:
https://telegrafi.com/simulacrum/
https://stihi.ru/2008/11/02/2383
https://www.stena.ee/blog/dorozhnye-radosti-i-pechali-19-veka-kak-eto-bylo-do-poezdov
http://priroda.su/item/10035
https://profitrealestate.ru/news_single/Endi_Uorhol_genii_poparta_v_Stambule