Tagging for communities - Hive tag first
It came to my attention today that a pretty legit steem user had tagged a LEGO Community post however it had not appeared in the Community feed. Thanks @pennsif for bringing this to my attention.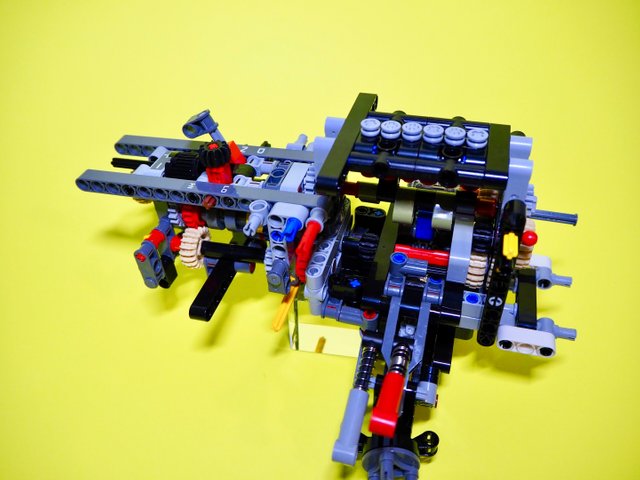 So, I went over to have a look and noticed that the tag had not been used as the first tag on the post. And, unless I'm completely mistaken, therein lies the issue.
Community-oriented posts have to have the hive tag as the first in the list of post tags for it to appear in the Community I believe.
Anyway, I commented in that persons post so hope she does it next time as the LEGO Community really values new posts!
But who was it?
Her user name is @sarakey and the post was about legit little Lego man called Mike, the brave astronaut. It's a cool little concept she has going in which the little Lego dude tells us all sorts of cool stuff about astronauts. Bob the repairman also featured in another post.
I think it's a really great concept and I hope it continues. Nice work @sarakey!
You should take a look at the Mike the brave astronaut post by following that link back a few words and make sure you throw @sarakey a little follow, comment and vote love because she's legit.
So, unless I'm mistaken the Community hive tag needs to be the first tag used on the post or it won't appear in the community. Also, someone may be able to answer me this question; Can one post in multiple Communities on the one post? Say, #hive-174578 and #hive-142010 for the same post? Please comment if you know the answer.
Anyway, I hope @sarakey sees this post and tags the LEGO Community for her next post. People can also join by clicking the link and hitting the subscribe button.
Thanks for reading and I hope you guys take the time to go check out the user I mentioned in this post.
---
Tomorrow isn't promised - Design and create your ideal life, don't live it by default
An original post written by a human
Discord: galenkp#9209 🇦🇺
Image shows some of the engine and gearbox assembly for my recently built Lego Landrover Defender.