DESAFÍO FRUTAL 🍏🍎🍐🍊🍋🍌🍉🍇🍓🍈🍒🍑🍍🥝🍅🍆🥑FRUIT CHALLENGE// 50 STEEM
DESAFÍO FRUTAL
🍏🍎🍐🍊🍋🍌🍉🍇🍓🍈🍒🍑🍍🥝🍅🍆🥑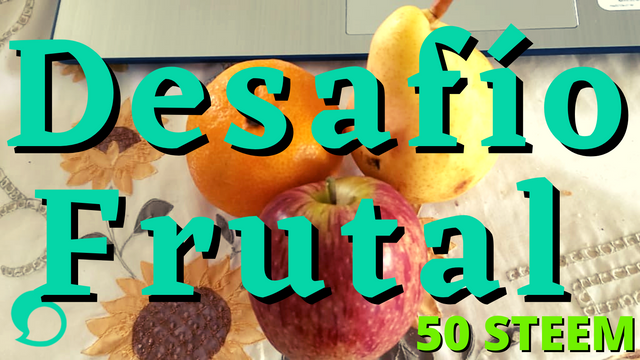 Fotografía de mi autoría exclusiva para este post
Estimados amigos de Steemit;
Las frutas son un don del Supremo; de hecho existen desde antes de que nosotros habitáramos este planeta; son la esencia misma del dulzor, el sabor, frescura, las vitaminas naturales propicias y pertinentes al ser humano.
La propuesta:
Quiero invitarte a que compartas 1 fruta de temporada en tu país (la más accesible para ti); nos indiques sus propiedades con tus propias palabras, nos compartas en donde la adquiriste y que valor en steem te costó obtenerla. Dinos como la comerás; si necesitas procesarla para consumirla puedes compartirnos la receta y eso le dará un plus a tu publicación:
📌Usa imágenes propias para maquetar tu publicación.
📌Invita a 3 amigos a participar en este desafío.
📌 Comparte en tus redes sociales (twitter, facebook, instagram) tu publicación para promocionar a steemit.
📌Solo Si perteneces a los clubes de steemitblog por favor, coloca la tag en las primeras 4 [ #club100 #club75 #club5050]
📌 Utiliza entre tus etiquetas #lifestyle #food #contest #steemexclusive y la de tu país ejemplo: #argentina. Mencióname en tu publicación.
📌 El concurso finaliza con el vencimiento de esta publicación.
📌 Coloca el link de tu publicación en la caja de comentarios de este post.
📌 Tu entrada puede ser en cualquier idioma
Todas las imágenes deben ser exclusivas para tu publicación. El plagio o reciclaje de contenido es prohibido en steemit
Los premios 🎉🎊🎁:
🎯 10 premios de : 5 Steem c/u = 50 STEEM
Las mejores entradas podrían ser nominadas al soporte de curación con la cuenta en auge.
---
---
---
Cc.- @disconnect
---

FRUIT CHALLENGE
🍏🍎🍐🍊🍋🍌🍉🍇🍓🍈🍒🍑🍍🥝🍅🍆🥑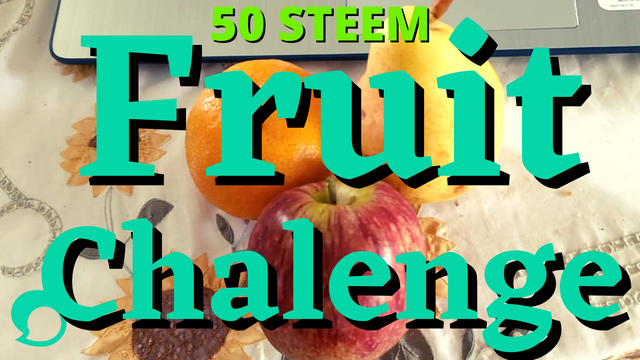 Dear Steemit friends;
Fruits are a gift from the Supreme; in fact they exist since before we inhabited this planet; they are the very essence of sweetness, flavor, freshness, natural vitamins that are conducive and pertinent to human beings.
The proposal:
I want to invite you to share 1 seasonal fruit in your country (the most accessible for you); tell us its properties in your own words, share with us where you acquired it and what value in steem it cost you to obtain it. Tell us how you will eat it; If you need to process it to consume it, you can share the recipe with us and that will give your publication a plus:
📌Use your own images to layout your publication.
Invite 3 friends to participate in this challenge.
📌 Share on your social networks (twitter, facebook, instagram) your post to promote steemit.
📌Only If you belong to steemitblog clubs please place the tag in the first 4 [ #club100 #club75 #club5050].
📌 Use between your tags #lifestyle #food #contest #steemexclusive and your country tag example: #argentina. Mention me in your post.
📌 The contest ends with the expiration of this post.
📌 Post the link to your post in the comment box of this post.
📌 Your entry can be in any language.
All images must be unique to your post. Plagiarism or recycling of content is prohibited on steemit.
Prizes 🎉🎊🎁:
🎯 10 prizes of : 5 Steem each = 50 STEEM.
The best entries could be nominated for Booming Account Curation Support.
---
---
---