@STEEMKIDSS JUST POWERED UP MORE THAN 100% OF HER 7 DAYS EARNINGS TO JOIN THE #CLUB5050 || ALL STEEMKIDS COMMUNITY MEMBERS ARE BY THIS POST URGED TO ACCEPT TO JOIN #CLUB5050|| OUR SAVE BY POWER UP CONTEST IS HERE AGAIN, COME SUNDAY 17TH OCTOBER, 2021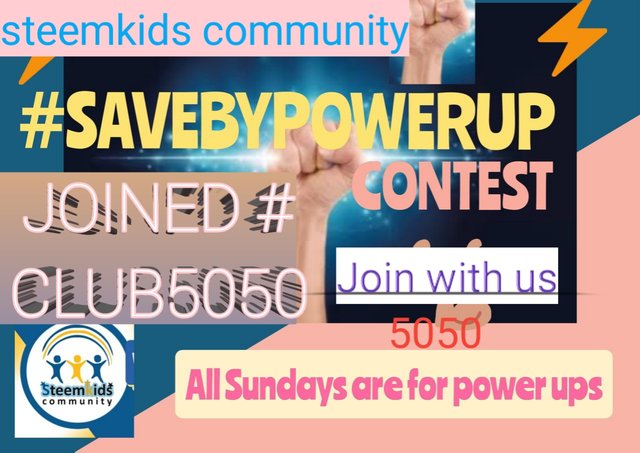 Hello dear community members, we are glad to inform you about the #club5050 which has just been introduced by the steemit team in this post. We have been waiting patiently for the announcement to be made so that we can fully understand what it means and now that it is released, here are some of the explainations as extracted from the said post:
Club5050 is all about encouraging people to cash out less and power up at least 50% of their earnings.This will help increase their influence on the platform and build the strength of the Steem economy.
Club5050 - How it works
Club5050 is all about encouraging people to invest in their Steem future.
We want more people to power up more of their earnings rather than continually cashing out.
This will help grow the Steem economy which will benefit everyone on the platform.
With Club5050 we are looking to give extra rewards to people who make a commitment to power up at least 50% of the liquid rewards they earn.
This should be an ongoing commitment, not a one-off, post-by-post event.
To take part in Club5050, anytime you cash out or transfer away any STEEM or SBD, you must power up an equal (or greater amount) at the same time.
You don't need to make a special power-up post - you just need to add the #club5050 tag as one of the first five tags on your regular posts.
We monitor the #club5050 tag, and for good quality posts using the tag we check the wallet of the author for the last seven days or so.
If it is clear that more STEEM has been powered up than has been cashed out, we will likely give an extra vote from @steemcurator01 or @steemcurator02
Therefore dear members, it will be wise that we all adopt this project as it will help us build our various accounts.
Moreover, you will like Steemcurator01 to come back to steemkids again, not so?
This is one of the criteria for selection now. So if that is the case, we all need to join hands to support the #club5050.
STEEMKIDS COMMUNITY'S ACCEPTANCE TO JOIN
"We, the team members of steemkids community hereby accept that we will join the #club5050 and always power up more of our earnings"
It has been out custom to powerup most of our earnings and it will interest you to know that ever since the birth of steemkids community, non of it's earnings has been taken out of steemit wallet to outside wallet for the purpose of cash outs.
We consider it an honor to always power up and build our steempower so as to support our members. This is quite commendable, isn't it?
HURRAY 💃💃💃🕺🕺🕺@STEEMKIDS JUST POWER UP 1000 STEEM TO HIT 11,572.310sp
We don't just encourage powerup, we do it ourself. We have just power up 1000 steem, see the details below:
Our total liquid earnings for the past 7 days is 16.058sbd.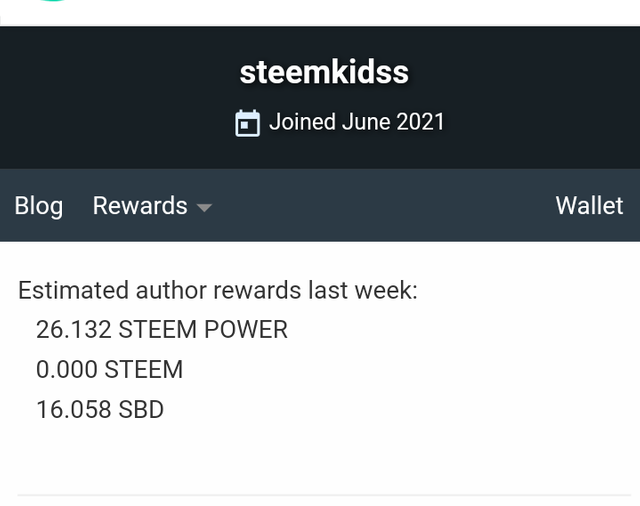 We swapped our 25.948SBD for 302.180 steem.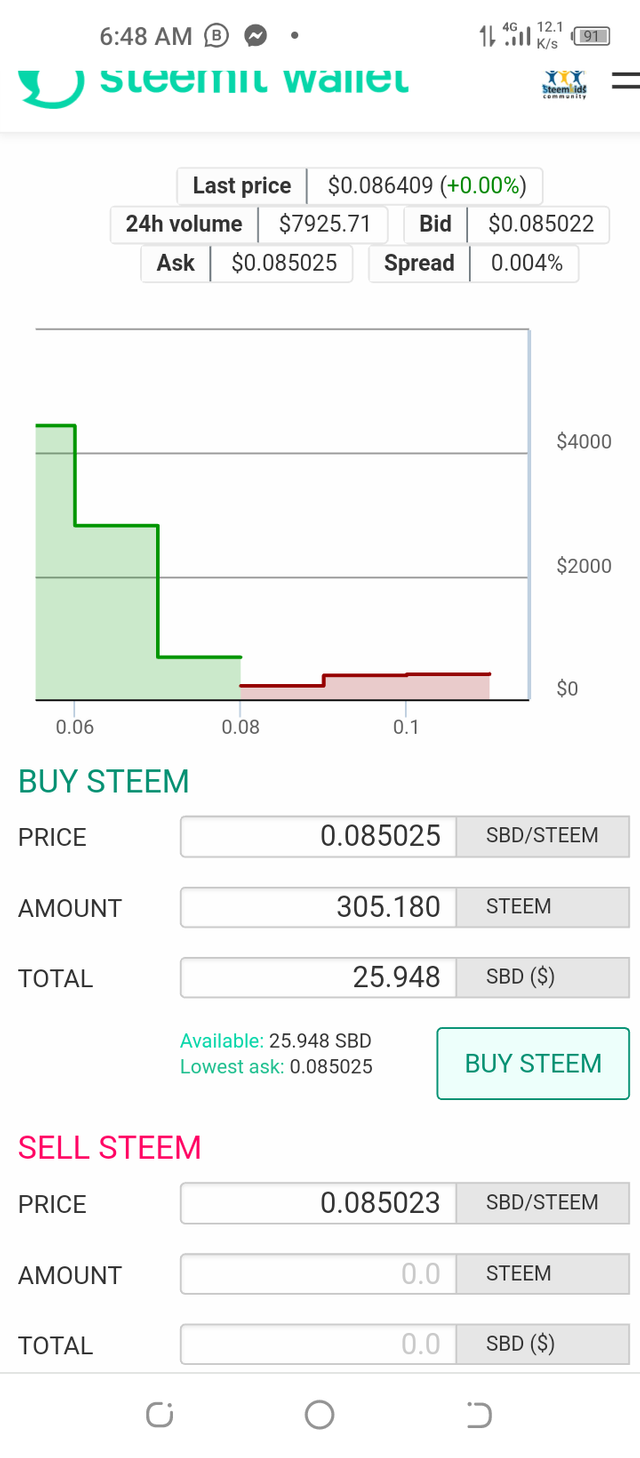 But we powered up 1000 steem
Here is our wallet before power up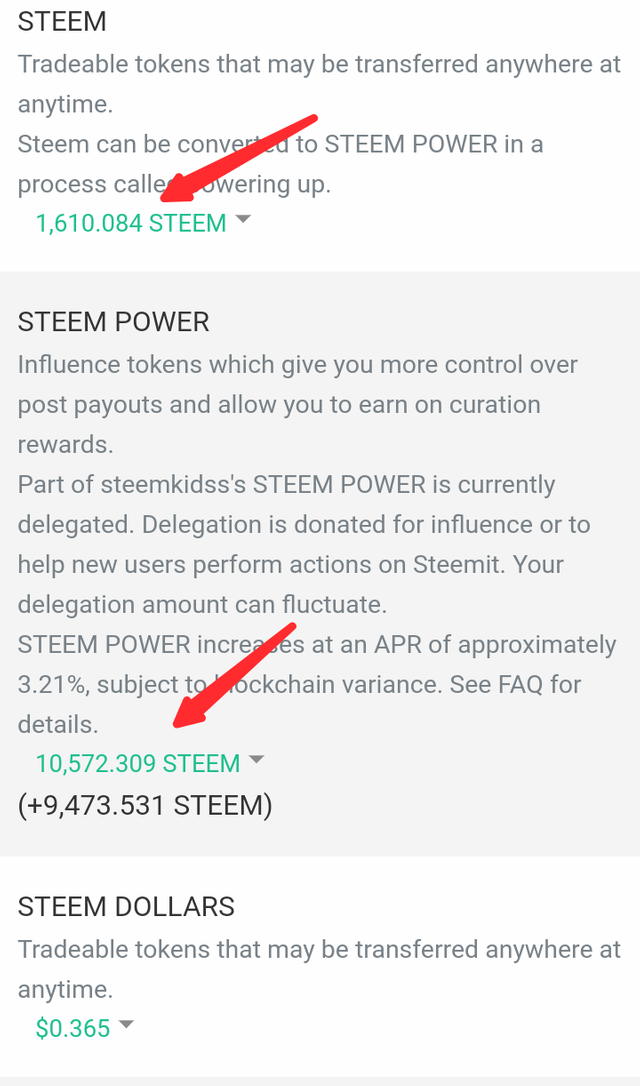 Here is our power up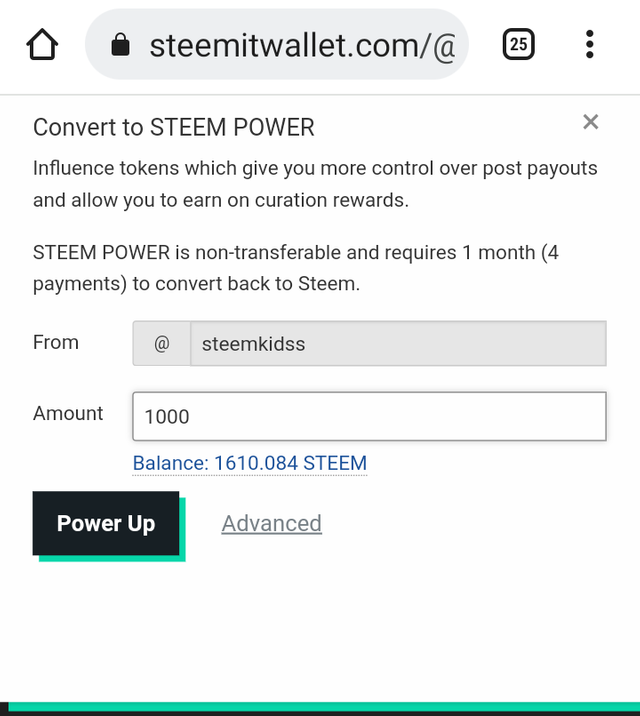 Here is our wallet after powerup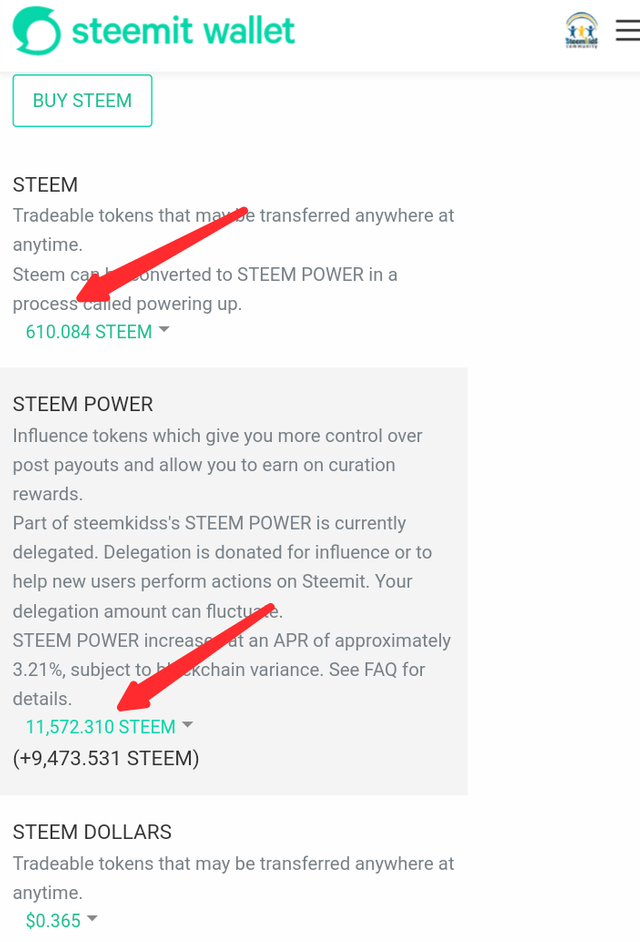 You can see that in just about 3 months of our existence, we have already accumulated 11,572.310sp
Congratulations to us💃💃💃💃💃💃💃💃💃💃💃🕺🕺🕺🕺🕺🕺!!!!!!!
It is our custom to host a powerup contest that will take place every Sunday. So this is the post. The powerup starts as soon as this post is made. So members are encouraged to power up and then accept to join the #club5050.
What it means is that, for every 1 steem you withdraw, there must be an equivalent of 1 steem or more that you have powered up.
It is very easy and simple. So let's join the club and rock the floor💃💃💃💃🕺🕺🕺🕺
Click the drop down arrow besides steem token
On the dialogue box that will be displayed, type in the amount of steem you want to power up but it must be within the amount you have in your steem.
RULES
You must have joined our Curation trail before taking part in this contest. To join, check this post out and tell us your number in the trail you joined.
You must have subscribed to steemkids community and followed steemkidss account
You must demonstrate the power up that you carried out Sunday.
Make a post and drop the link as a comment under the comment section of the power up post.
Join our telegram group for post links and drop your links. The rule there is that you must make comment on at least 2 posts of other people and indicate there that you have done so. We want to encourage engagement.
You will stand a chance to have your post submitted to booming.

when are we starting?
Sunday being 17th of October, 2021 is the day it is happening. Don't miss this opportunity
Hence, tomorrow being Sunday, 17th October, 2021, before 11:59pm Nigeria time,, everyone who wishes to take part mist have done so.
We expect as many power ups as possible. We want to help you grow your steem power while we also grow our curation trail value which we will use to support you.
It will be massive!
We grateful to @steemitblog and steemcurator01 for their continuous supports

Support us by delegating STEEM POWER.

Best regards
@steemkids Community team


Join our discord channel:::::::Join our telegram group::::::subscribe to our community