Music For Steem🎵 - I LOVE THE SIXTIES - NEW CHALLENGE (60s Music)
Hello, Steemians and awesome people alike!
A new month, a new challenge for our incredibly talented artists from the Steem Blockchain.
I LOVE THE 60s
...............................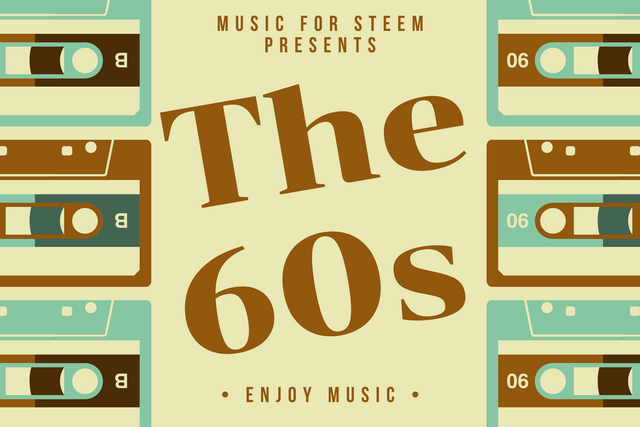 The last theme was the Valentine Special (I promise this is the last time you hear me saying that, this year), and it was a huge success.
To celebrate each decade, we start with music from the sixties (1960-1969). In a couple of weeks, we will have music from the 70s, next the 80s, the 90s, Millenial Music 2000 and 2010 to finish off!
How to participate?
From now until the 14th of March, we would LOVE you to perform songs from the 60s. Every entry must be a live recording and you have to mention MUSIC FOR STEEM - I LOVE THE SIXTIES. Each song is minimal 2 minutes.
We think about but not exclusively:
Elvis Presley
Marvin Gaye
Garfunkel
Bob Dylan
The Rolling Stones
The Beatles
Diana Ross
Aretha Franklin
Led Zeppelin
,....
impress us!
To get more inspiration, here is a list of 100 artists that were popular in the 60s! https://top40weekly.com/top-100-artists-of-the-60s/