Steemit Engagement Challenge Week # 3 | Defend The Statements (Be critical thinkers) | by @janemorane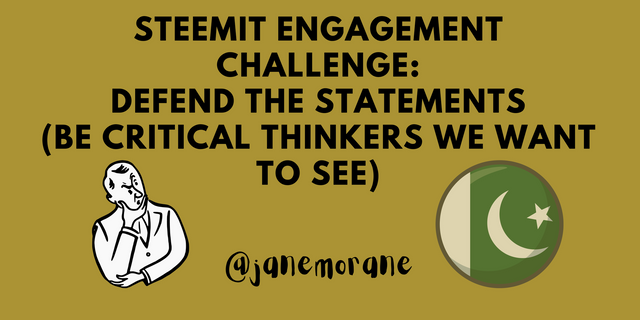 Hello beautiful people!
In the third week of the engagement, the challenge has been started and steemit Pakistan community has come up with this very interesting contest this week and I think that might help to know the perspectives and views of many people from different countries.
I am going to start by defending the following statements;
Punishment never has a good effect.

Money is more important than love.

VOTES ARE NOT GUARANTEED (Compulsory statement)

Let's start!
---
Punishment never has a good effect
---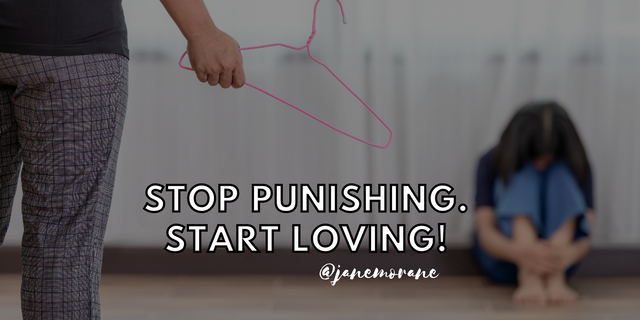 From my childhood, I have seen and observed very deeply that whenever I get some punishment in the school or at home from my mother that has always Put me backward and I have done that wrong thing again and again just because of that one punishment. But most people think that punishment has a good effect and is important in life for every child and for elders too, but punishment is something that hurts one self-respect, physical, and mental health.
When someone has been beaten by their elders all teachers that torture stays up and their mind from their childhood which keeps them back word from many other children who get lots of love and support from their family and teachers. when a person has beaten that thing that I don't have any value, respect, and that I am a useless person that's why everyone is beating me and punishing me again and again and with this reason then never get up to the hill and things that they cannot do anything because they are useless and get punished each time so while making any first step or if they want to do something new that afraid of that punishment that if I fail I will get punished which will lead to a great loss.
In this way, a punishment has never had any good effect on the children and Is the only reason for the backwardness, failure, and Frustration of many people just because of the fear of punishment they always get into the failure and things that they are losers and cannot achieve anything in their life. So I support this statement that punishment never has a good effect and that punishment should be stopped and instead of punishment every child should be supported, encouraged, and rewarded for their hard try and to let them think out of the box and achieve whatever they want in life.
---
---
Money is more important than love
---
---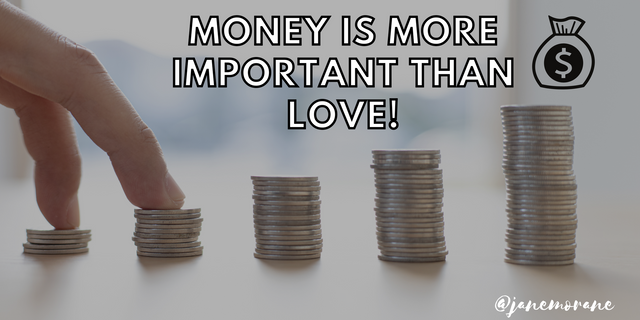 Most of the people get offensive about this statement that money is more important than love because they think that love is everything and life but I think not every time this is true. money is something that can bayou all your necessities, happiness, and can fulfil all your needs which I don't think love can. I will be very clear with this statement Because in today's world if you have money you have everything even your relatives and your friends judge you on how much money you have and not by how much you love them. yes I agree that love is important in life but if you cannot fulfill your basic needs, your necessities love is useless in your life because you cannot feel your stomach, you cannot get what you want, even in many places you will get no respect on behalf of you are love for them but they will obey you, respective and make friendship and relations with you when they get to know about your status in the sitting.
for becoming strong in the society, and get positive relations and friends, money is all you need and many people welcome you by themselves.
For me money is more important because venue reach to that level and achieve your goals and get enough amount of money to fulfil your needs, and reach your dreams then love is there for you always.
Moreover money is something you need for your survival and I think survival without love is possible but without money is impossible, because money by you food, clothes and shelter which are the basic needs of every individual and all these basic needs cannot be fulfilled by love but can be fulfilled and bought by money so I stand by this statement that money is more important then love in your life.
---
---
Votes are not guaranteed
---
---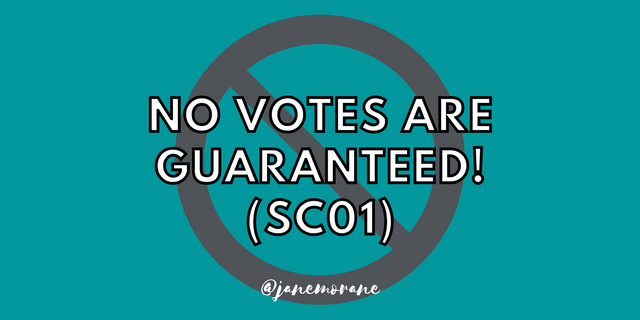 Last but not least the most important and compulsory statement, and about which many people ask me, again and again, each day. What is this question arises in age newcomers' minds when they joined steemit and they ask why they did not get votes from -steemcurator01 And why they are being ignored by curators and not getting any reward for their posts and the content they create.
firstly, there are hundreds and thousands of posts each day on steemit and curator's cannot reach each and every post each day, every single person post everyday so if there are thousand people posting daily it means that there are thousands of posts to read and to support them, curator's cannot blindly what any post but firstly they have to check the whole post its content and originality and it required time so if you are not given the vote it doesn't mean you are being ignored but may be left out of the curation time Sweet simply means that no words are granted as curators are not bots to vote on each and every post daily.
Secondly, there is a variety of spammers and pleasure rest on the platform and they think that copy-paste will help them get some good words on steemit but this is not the case because steam at you will focus on your real content, the originality of your post and also your presentation so if you want to get some good votes you must need to work on your markdowns and your content writing and each and every word of your post should be your own otherwise votes are not guaranteed for Plagiarist and poor content because you are getting real money for what you are creating and stealing someone ends Idea or content cannot earn you anything. Being an art curator for a few months I have observed that many people beg for votes but whenever I visit their profiles I did not find anything worth voting. even when I search for photography posts I find only two pictures with a few words and that's it the first is finished so my dear friends this is not called something worth supporting or or something curators should appreciate but you should work on your content instead of asking and begging for votes
Conclusion
I defend All the above statements and These are my personal perspective about the following statements which anyone can reject or can have any questions regarding the statements. You are free to correct me or add something to my statements.
I invite my friends to join the contest and share their views about the following statements; @jyoti-thelight, @nishadi89, @cindycam, @azizulhassan @aimmy.

Thank You So Much For Reading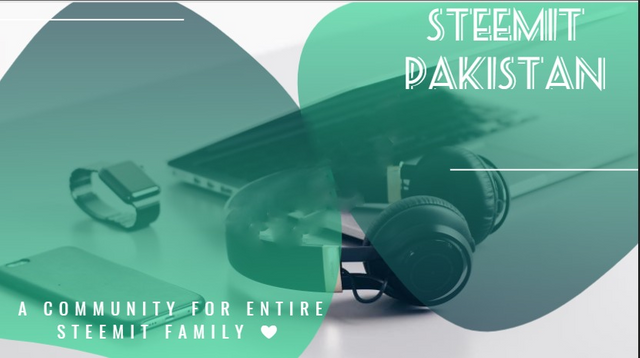 Join STEEMIT PAKISTAN

THE OFFICIAL STEEMIT PAKISTAN COMMUNITY
ITS OUR PLEASURE TO HAVE YOU HERE
FEEL AT HOME
WITH LOVE