Betterlife || The Diary Game || May 16, 2021 || Eid Day 1, 2 and 3 || Routine Back To Normal
Assalam-U-Alikum, Hola, Bonjour, नमस्ते
Daily Diary
May 16th, 2021
Sunday
Introduction
I hope that you all are doing great a very Happy Eid Mubarak to you all.
I know that i am quite late in wishing you all but the reason is that I was extremely busy. As i told you guys in my last diary that this time my father isn't going to be home as he is outside the city because of his work so this time all the responsibilities were on me.
And as you all know that it this Eid was completely unexpected as everyone was saying that this time the month of Ramadan will going to be of 30 days but Allah knows better indeed and instead of 30 days the month of Ramadan was of 29 days so as soon as it was announced that tomorrow is Eid I immediately went outside to buy all the necessary items for tomorrow and I was busy till the last day of Eid.
I hope that everyone enjoyed there Eid and you guys must have collected lots of money from your relatives and family instead of wasting money here and there I'll suggest you to give me some as this time my id it was not too much hahaha just kidding just use your money wisely and God bless you all so without wasting any further let's get straight into my diary.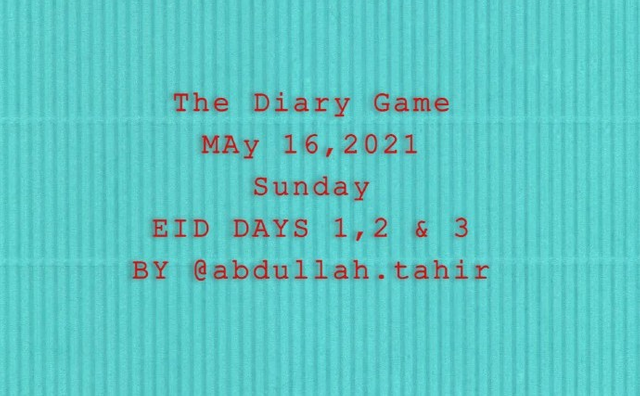 Morning of Eid Day 1:
As you all know that routine in the month of Ramadan is kind of different everybody slips after the fajr prayer so I was not able to sleep before Eid prayers I quickly got shower at 5:30 a m and went to to offer Eid prayers at 6:30
I got free and before coming to home I went to graveyard on the grave of of my grandparents after that I came back home and wished my mother and then and I went to to meet all my relatives then I came back home and I receive the call from my father that he is coming and I have to go pick him up I quickly went to pick him and then came back home it was too hot outside and I was wearing black so
I was feeling much hot after that we had a breakfast and my father went to meet the relatives meanwhile I went outside to buy a cake as my sisters were about to come late night then I came back home and I was feeling quite sleepy so after these aur player I went to sleep and the afternoon of the Eid day 1 I spend sleeping.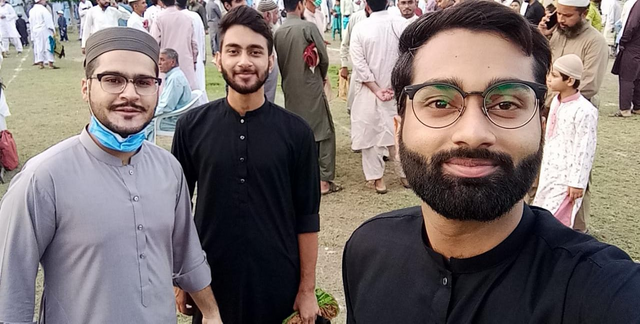 Evening & Night of Eid Day 1:
When I hook up I help my mother in the kitchen as she was making dinner for all of us after sometime both of my sisters arrived and we had lots of fun alhamdulillah I got it from both of them one of my sister give me the in a very unique style here it is instead of giving me thousand rupee note she gave me 100 notes of 10 rupees. I am confused that I should use them or not 😂😂😂😂.
After that it was my time to give Eid to my niece it was her first but Eid and she was looking very pretty after that we all set together and had some talks like ok and the second day of Eid we all have to go to our mamu house as he has arranged lunch for us so we were discussing how we all will go after that we had a dinner my mum cook two types of karahi run chicken karahi and second one was be after that we had cake that I am about earlier and then both of my sisters left to their house can
I help my mother uh in cleaning the kitchen and then we all went to sleep this was my first day of Eid I was feeling very tired so I woke up a bit late in the next morning.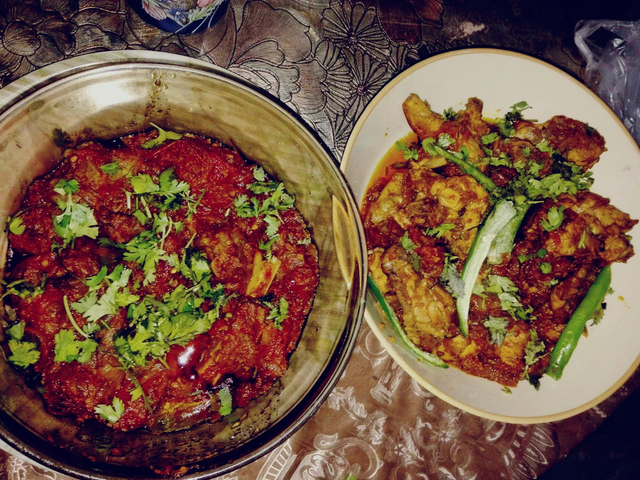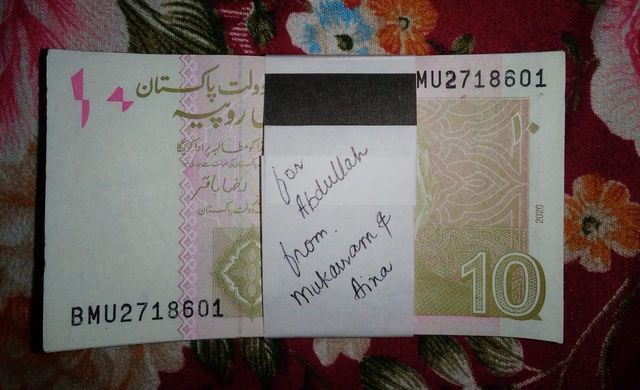 Eid Day 2:
First of all i have to go to drop my father as he was given a leave of one day only in the early morning i went to drop him and then after coming back home i took a shower and went to sleep. Then brother woke me as it was Friday so i wore my Eid clothes and went to offer my Eid prayers. Then i came back home and it was time to go to my Mamu House so i quickly changed my clothes and went to his house he arranged many things and because we were extremely late so i wasn't able to take the picture :(
But i will show you what my Mami cooked. So she cooked Biryani, Qorma and Fruit Trifle. Everything was very yummy and then it was the time for give and take i mean as i am but elder from most of my cousins so i decided to give them Eidi this time. And many of cousins are elder than me so i have to take Eidi from them it was quite fun in giving and taking Eidi . 😂😂😂😂
After that it was quite late now so we came back home and rested for a while. Suddenly i remembered that I have an assignment to do so after resting for a while I quickly got up and started doing my assignment and thank god I didn't waited for tomorrow as soon as I submitted it it expired. I was quite angry that who gives assignment on Eid day but no matter what I have to do it so after completing the assignment i went to sleep so this is how my second day of Eid ended.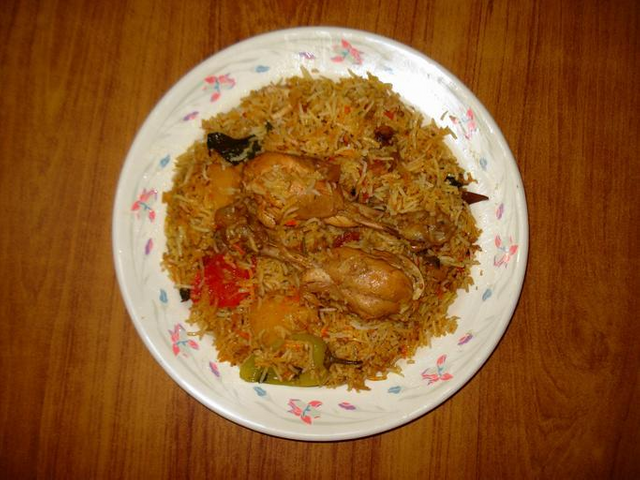 Source
| | |
| --- | --- |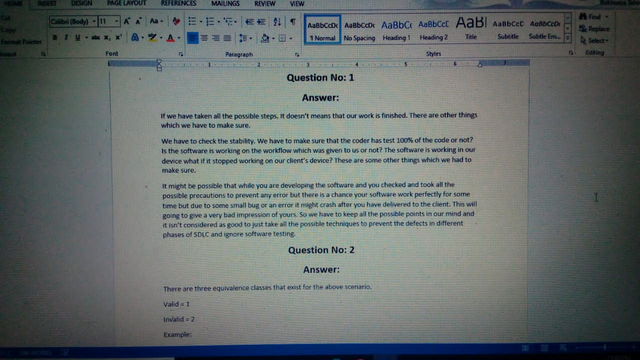 Eid Day 3:
My Eid day 3 e was quite boring as I don't have any specific work to do I woke up up a bit late I was feeling hungry but not too much so I just had some juice after that I asked my brother that we should do do a little bit photoshoot for Eid dress as I haven't captured any good photograph of mine after doing a small photoshoot
I copied all the pictures and did them after that I had my lunch in lunch we had fried chicken it was made by my mom actually I was thinking to buy from outside but my mother said that she will make after having breakfast I rested for a while after resting I got a call from my friend that he wanted to meet me so I went to meet him it was quite late at night we said for quite long and had too much fun after that I came back home it was a very tough day just because of temperature outside everyone was feeling quite thirsty so
I asked my mother that we should make some thing to to drink instead of proper dinner so we had desi lassi and it was extremely yummy then I decided to sleep early as I haven't slept properly for 3 days this is how I spend my I eat days I hope you guys like it if you do do let me know in the comment section from now onwards I will be an active poster on Steemit alhamdulillah I am back to my normal routine god bless you all have a nice day
Good night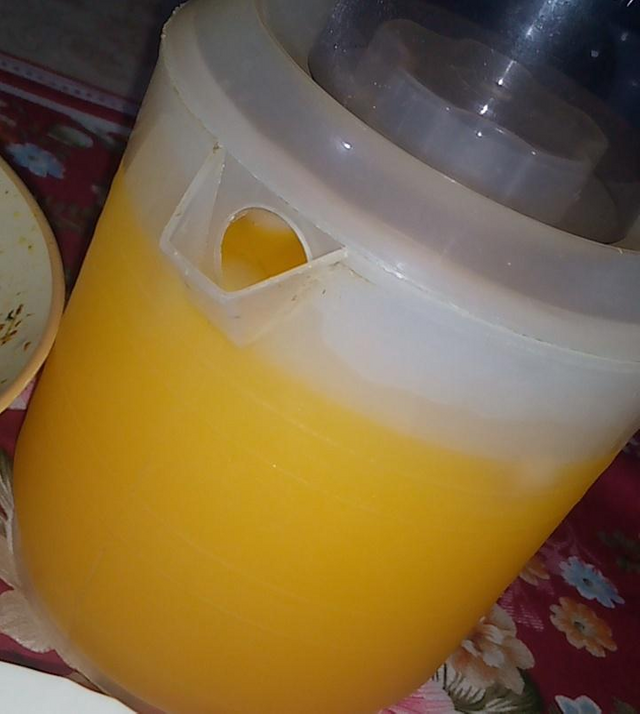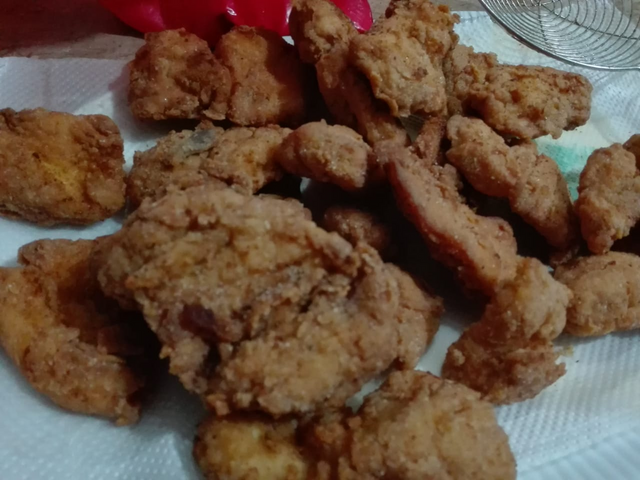 | | |
| --- | --- |
| | |
| --- | --- |
Thankyou for reading :) Yours, @abdullah.tahir [Subscribe Steemit Pakistan](https://steemit.com/trending/hive-136998) [KNOW MORE ABOUT ME HERE](https://steemit.com/hive-172186/@abdullah.tahir/achievement-1-verification-through-introduction)

![image.png](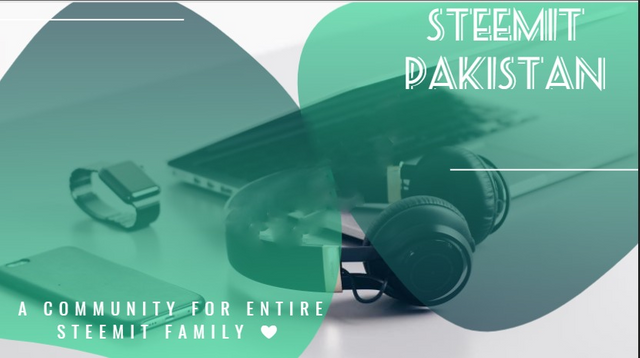 ) **[Join STEEMIT PAKISTAN](https://steemit.com/trending/hive-136998) THE OFFICIAL STEEMIT PAKISTAN COMMUNITY ITS OUR PLEASURE TO HAVE YOU HERE FEEL AT HOME**
![image.png](

) **[Subscribe](https://steemit.com/trending/hive-167622)**:::**[Discord](https://discord.gg/vAXqFr5)**. :::**[Whatsapp](https://chat.whatsapp.com/HHdAkCbLb8m1BUDhD3n4Mu)** :::**[join trail](https://steemit.com/hive-167622/@steemalive/how-to-join-steemalive-curation-trail)** :::**[Steemalive Website](http://steemalive.com/)**
A GIF BY @stephenkendal to #supportthediarygame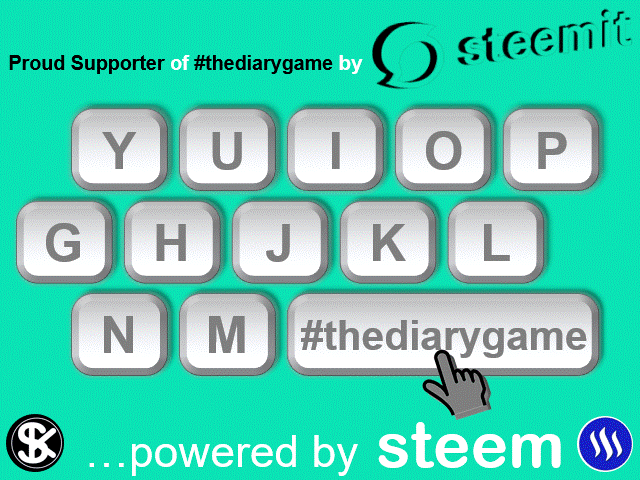 ---
Delegate Steem Power To @steemit-pak and Show Your SUPPORT