Achievement 1 - verification through introduction
Hello Everyone !
I hope you all are doing well.
I want to thank @haidermehdi and @hassanabid for letting me know about this platform.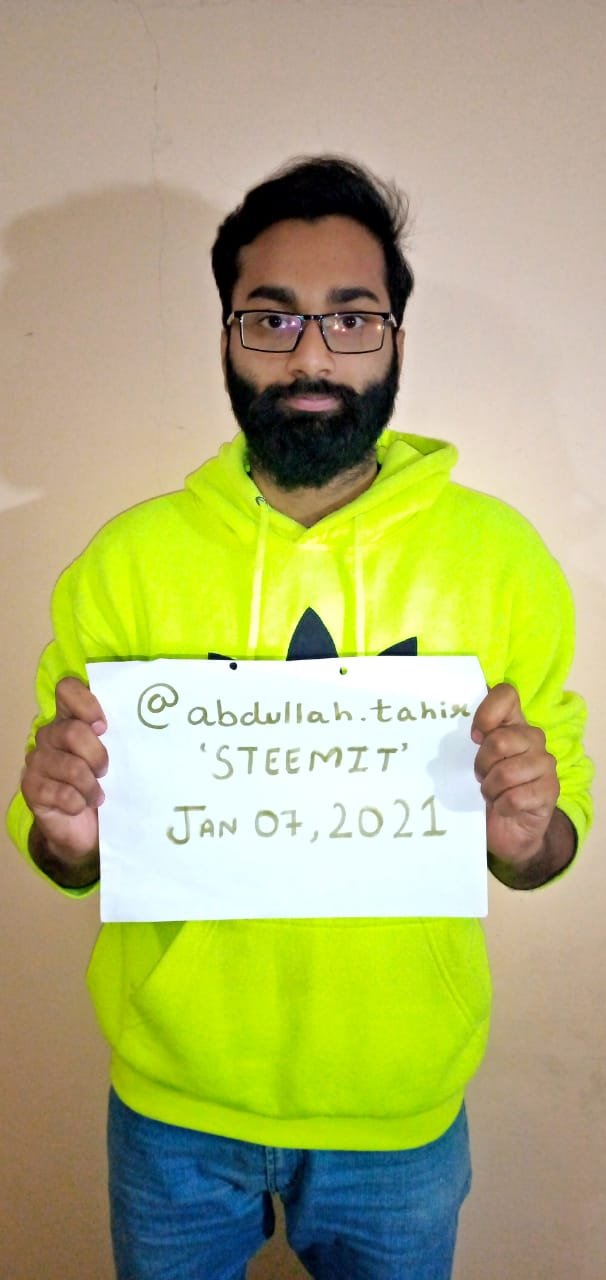 I wanna let you guys know that why i am here.
i) I think for me this is the best platform to learn new things in a very unique method.
ii) I will be able to pay me university fee as i do not want too much burden on my parents.
iii) It will help me in enhancing my skills.
That is all why i am here now let me introduce my self.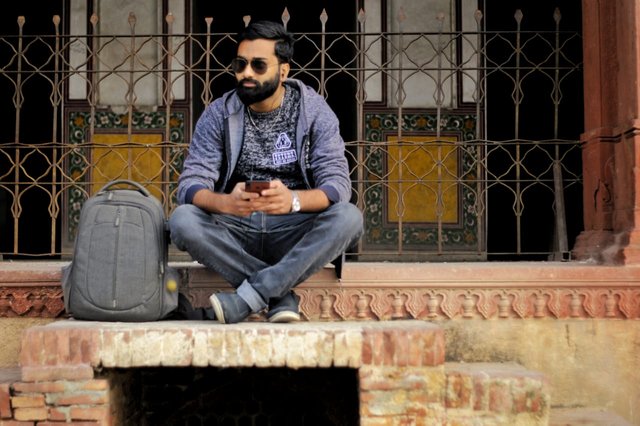 My name is Abdullah Bin Tahir. I belong to a Punjabi family but i was born in Karachi on MAY 18 , 1999. Currently i am studying Bachelors in Computer Science (BS-CS) from Iqra University. i used to study in USMAN INSTITUTE OF TECHNOLOGY also known as UIT but due to some reasons i transferred my courses to Iqra University.
My Family:
I have 2 elder sisters and one younger brother both of my sisters are happily married.My mother is currently working as a principal in a private school and my father works in a private sector as well.
More about me....
i have completed my 10th year education from The Zeal School in 2015 with A grade after this i completed my intermediate from Hamdard College Of Science And Commerce in 2017 with B grade And now i am studying in Iqra University as i mentioned above.
My Interest and Hobbies:
I just love teaching so besides my studies i also work as a private tutor having experience of almost 4 years. I have also decided that after completing my education i will going to continue this as my career by teaching in some reputed universities and colleges. Beside this i also love to do photography so i also work as a free lance photographer.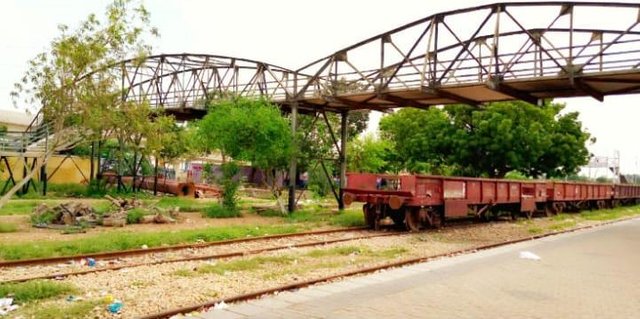 I also play Table Tennis because i just love playing it. I am so crazy about Table Tennis that i have just bought my own table and i play almost daily for almost 1 to 2 hours and did not get bored or tired. Sometimes i also practice playing guitar but in this cold whether it is a bit difficult to handle its strings.
I also love to try different dishes but when i am too hungry i just prefer to eat fast food and specifically burgers but the friend crispy zinger burger is my all time favorite.
beside all this things i am very kind with others and i try my best to never say no to anyone if someones is in actual trouble.
I will try my best to share with you guys all the knowledge i have.
That is all about me. You can freely ask me anything if you want to know more.
Stay safe and Healthy.
Thank you and God bless you if you are reading this.