CEO v0.54 [Balance Preview]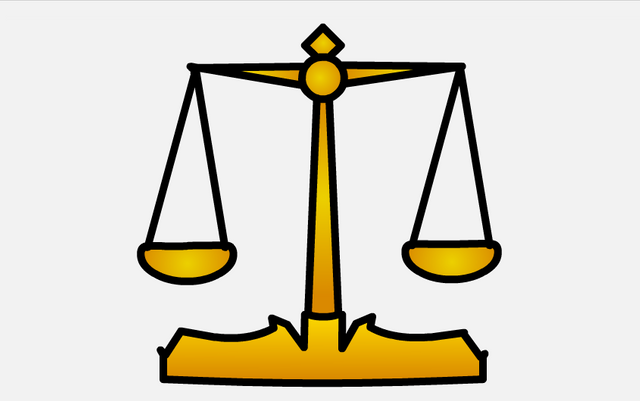 VoidMage cost increased to 6/9/14/16

Null Magic causes 'transparency' (ghost)

Nulled Gemini splits into 0 value twins.

FireMage costs reduced to 6/7/9/10

Taurus costs reduced to 5/6/8/10

Siren tier shift up 4/6/8/10

Rook cost -1 all tiers

Rook ++/+++ movesets changed

Harpy+++ cost+1

Arachnid+++ cost-1

Knight0 cost+1

Princess+++ penalty+2

Pyromancer cost-1 all tiers (or) tier shift up

Medusa cost -1 all tiers

Medusa+++ lose 1 petrify range

Medusa lose petrify immunity, because lore.

Phalanx0 cost-1

Snake effect threshold reduced to 10 as anti-RPS

Snake+++ cost-1 as anti-something

Tombstone range +1 at all tiers

Tombstone morale effect increased by 1

Summon Skeleton returned to [Pay 4]

Skeletons gains promote into Skeleton+++ (experimental)

Archer tier shift up, (same cost)

RoyalGuard+++ gain unblockable swaps [+] and lose static teleports.

Ghost ++/+++ cost+1

Salamander+ and higher cost+1

Salamander+++ gains a couple tele-from-start locations

Undine +/++ cost-1

Dragon cost-1 on all (except +++)

Wrath tier shift up at cost 6/8/10/12

Crusader0 gain 1 [x] move only,

Crusader+ gains [x] move or attack, but has no range 2 move only

Crusader costs become 9/13/17/20

Chastity cost -1 all tiers (except +++)

Beacon+++ gains 1 [x] move only (and augment will overlap it)

Valkyrie+++ cost+1

Hydromancer tier shift, unblockable atk-only at final

Hydromancer cost becomes 5/8/9/10

Prince cost reduced to 8/9/12/14

Mercenary moveset changed:
(new merc+, current becomes++, and +++ remains the same)

Mercenary cost becomes 1/2/4/6

ArchBishop cost reduced to 15/18/21/24

Fortress cost reduced to 16/21/25/28

Banshee moveset changed to gain 1 teleport range per tier, ending on the same +++
(meaning - range at base)

Banshee cost-1 all tiers from above change. . . ?

EarthElemental cost changed to something probably.

Gnome+++ cost+1

Behemoth cost reduced at +/++ by 1

Bat rework to add single attack-only 1 space backwards

Bat gains on kill enemy lose 1 morale, (or) 1 vamp drain

Bat likely retains 0/1/2/3/5 with final tier slightly harder to promote

Bomber+ gains diagonal move from start, loses 2 range move

Templar+++ cost -1

Base Ranger cost +1

Tiger cost becomes 1/3/5/7

Frog/Toad "leap attack" gains chaining, attacking consecutively in the same direction

Gluttony glitch damage per attack reduced by 9000+

Bishop+ and higher cost+1

Drake cost-1 all tiers

Slime cost-1 all tiers

GiantSlime cost-1 all tiers

GravityMage partial tier shift up (sides --o-- remain the same)

GravityMage new costs 4/6/9/12

Frog into slime ghostlyness removed

WaterElemental tier shift up, with final tier akin to wizard

WaterElemental new costs 6/8/12/16

FrostMage base tier removed

FrostMage+ becomes base, and new+ becomes transition into ++

Hoplites tier shift up, at the same cost. (undecided final tier moveset.)

all tiers of Portal gain 1 teleswap directly in front (super fancy)

Guardian... Cost-1 and range-1... ? (unlikely, after kingmove thread)

Spider gains arachnid promote (experimental)

Spearman+ and higher gain 0.5 diagonal move only (0.5=start, then solid, then 2 range start, etc.)

Swordsman+ gains only sidemove

Swordsman++ gains only backmove

Swordsman+++ looks like current++, but all remain at current cost

Paladin cost -1 all tiers

MageTower cost-1 all tiers
and

Phoenix Beacon retroactively added into history, or something.
OK,
so, this is a giant wall and will be hard to decipher and compare.
I have not coded all of this into the game yet, so things are more subject to change than normal. However, I have put a rather extreme amount of thought into the majority of this, so please do not expect many 'knee-jerk' reactions to hold much weight. None of the "i told you so" effect should be derived from the amount of time I just spent typing that wall and will need to actually write it into the game, if I happen to not heed your opinions on this, but I would very much like to hear opinions on this, and especially, for an expert to call me out on creating any "strict" imbalances with this.
If something stands out to you, or you think I missed something, please mention it below.
Please also let me know if you even think balance previews are worth the effort to begin with.
I will give crowns for each strict imbalance posted in the comments HERE or... contribits elsewhere, I guess...
---
(ha! jk, literally everyone posting here gains crowns for showing up)